Hello, my name is Nocchi.
Two and a half years after the X-T4 was released… Finally, this camera has been born: the X-T5.
At the time of the X-T4, it was already considered the best high-performance camera in the history of the X series, and the X-T5, the latest model in the X-T series, has made me expect more and more.
With such expectations, FUJIFILM lent us the X-T5 ahead of time following the X-H2. I am very grateful to be able to use the equipment I want to use before its release date, and to be able to write about my actual impressions on my blog as I please.
So this time, I actually went shooting with the borrowed X-T5, and I would like to introduce my impressions of it with examples of my work.
X-T4→X-T5
To get to know the X-T5 camera, it is necessary to keep in mind how it has evolved from the X-T4.
・Returning to the very basics, the size of the X-T1 has been reduced to the same size as the X-T1
・3-axis tilt LCD instead of Vari-Angle LCD (increased resolution)
・Fifth-generation image sensor and image processing engine (40.2 megapixels)
・ISO125 is now the normal ISO sensitivity
・Supports ultra-high shutter speed of 1/180000 sec. (with electronic shutter)
・Pixel Shift Multi-Shot" can generate photos equivalent to 160 million pixels
・Equipped with "nostalgic negatives"
・Equipped with subject detection AF
・Improved AF algorithm
・Maximum number of shots increased
・Equipped with 1.4x and 2x digital teleconverter functions
・Highly accurate auto white balance using deep learning technology
・Smooth Skin Effect" for automatic skin retouching
・HEIF format support
This is just a list of the changes. Of course, there are some minor changes that are not listed here, but they are not worth mentioning.
FUJIFILM X-T5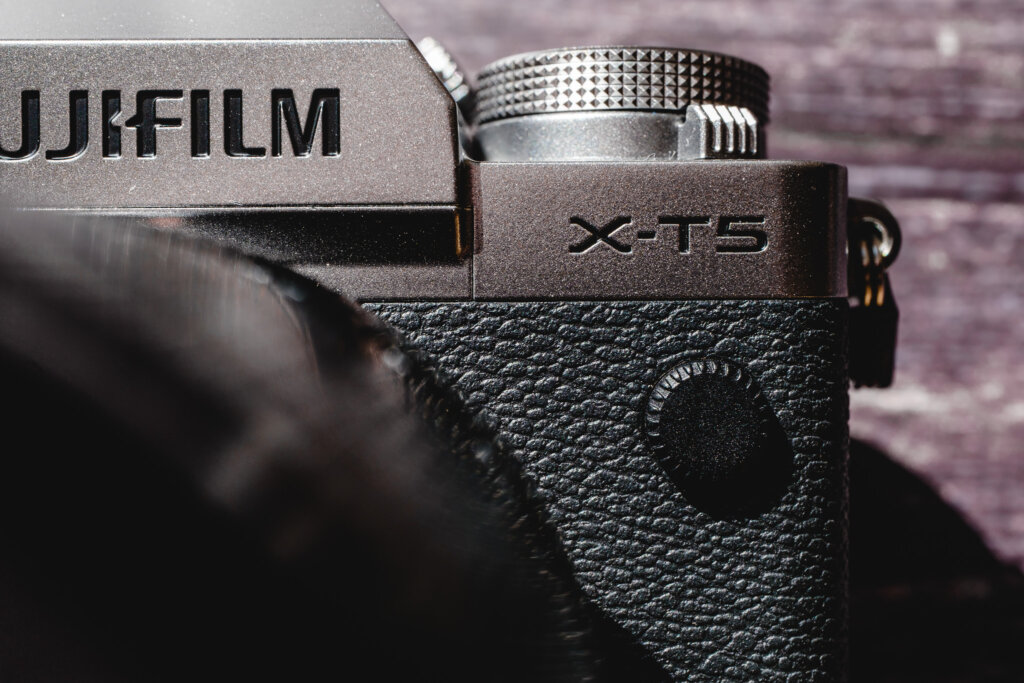 Since the X-T5 was announced, the most controversial issue has been whether to use a Vari-Angle LCD or a Tilt LCD.
I personally am happy with the 3-axis tilt LCD in terms of ease of vertical composition, but what I am most concerned about is the color and texture of the photos produced by the 5th generation image sensor and image processing engine.
After that, I will mainly check the AF performance and the new 1.4x and 2x digital teleconverter functions.
X-T5 Specifications
Let's check the specs briefly.
X-T5
Size
(W)129.5mm x (H)91mm x (D)63.8mm
Weight
557g (including battery and SD card)
Number of effective pixels
Approx. 40.2 megapixels
Sensors
X-Trans CMOS 5 HR
Engine
X-Processor 5
Consecutive shooting
Approx. 30 frames/sec.
ISO
125~12800
Image stabilization
5 axis 7.0 steps
LCD monitor
3 inches, 1.84 million dots
Finder
0.5-inch approx. 3.69 million dots
Many users may be happy with the change in size and weight. Compactness was supposed to be the selling point of the X-T series, but I felt that the X-T4 was a little too large and heavy to use as a photographic camera. That was the reason I gave it up.
Compared to the X-T4, the body volume has been reduced by 5%, the width and height are smaller by 5.1mm and 1.8mm, respectively, and the weight is 50g lighter. This size is roughly equivalent to the first generation model, the X-T1.
Although not shown in this table, the power-saving control of the X-Processor 5 engine allows approximately 140 more shots to be taken than with the X-T4, and the battery, which was sufficient for the X-T4, has been further improved in its sustainability.
Appearance of X-T5
Let's also take a look at the exterior.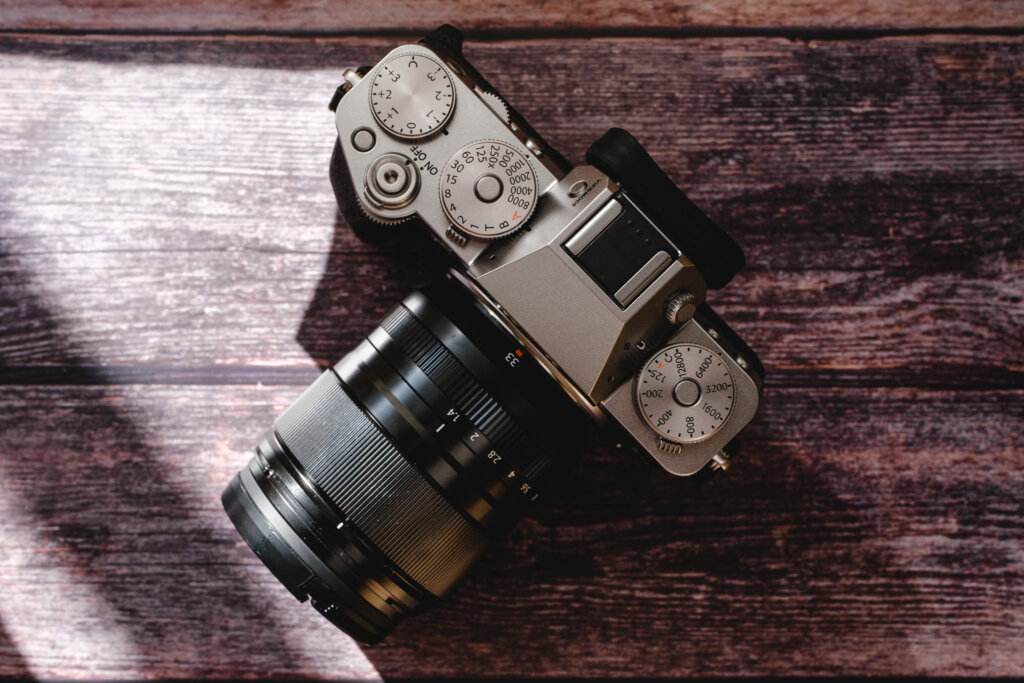 This time we borrowed silver, but it is available in two patterns with black.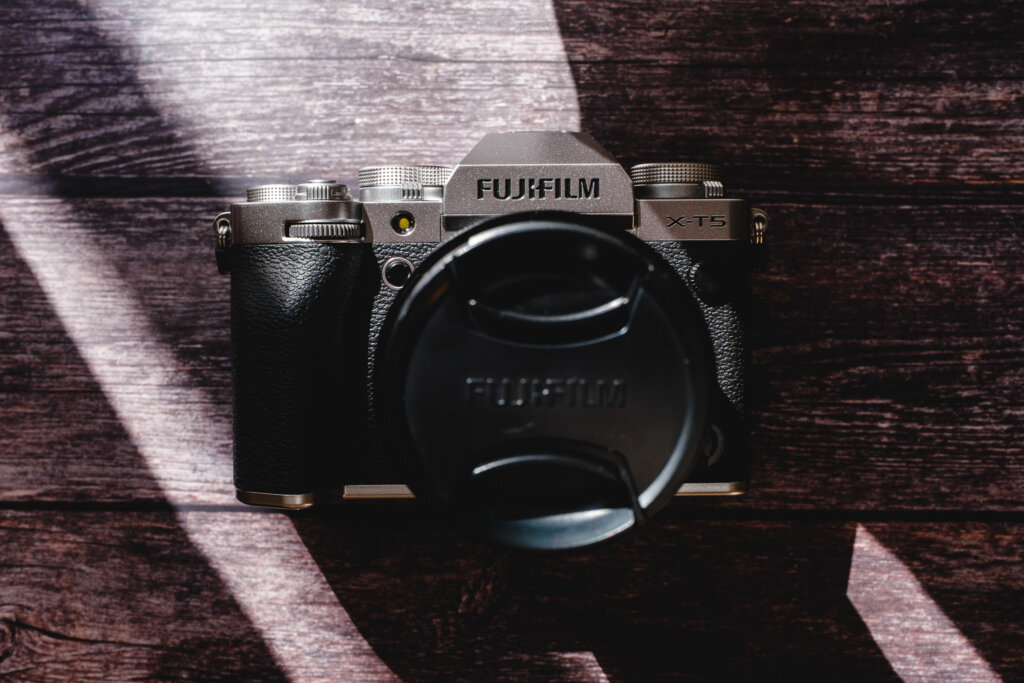 The exterior of the X-T4 has not changed much from the X-T series, with a classically stylish design that is unique to the X-T series.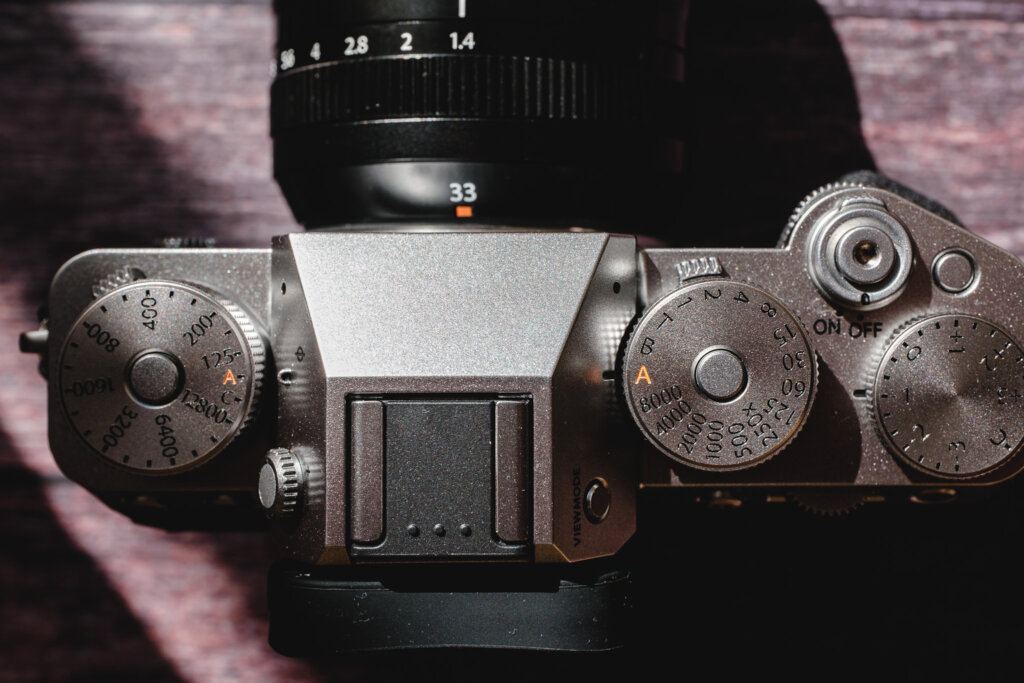 One of the features of the X-T series is its extensive military cadre. From left to right, ISO, shutter speed, and exposure compensation can be adjusted using physical dials. While visually cool, the advantage of the physical dials is that, together with the aperture ring on the lens, the setting values can be adjusted before the camera is turned on.
Especially in snapshots, a momentary lapse can ruin a shutter chance. This is an important mechanism to avoid losing that opportunity.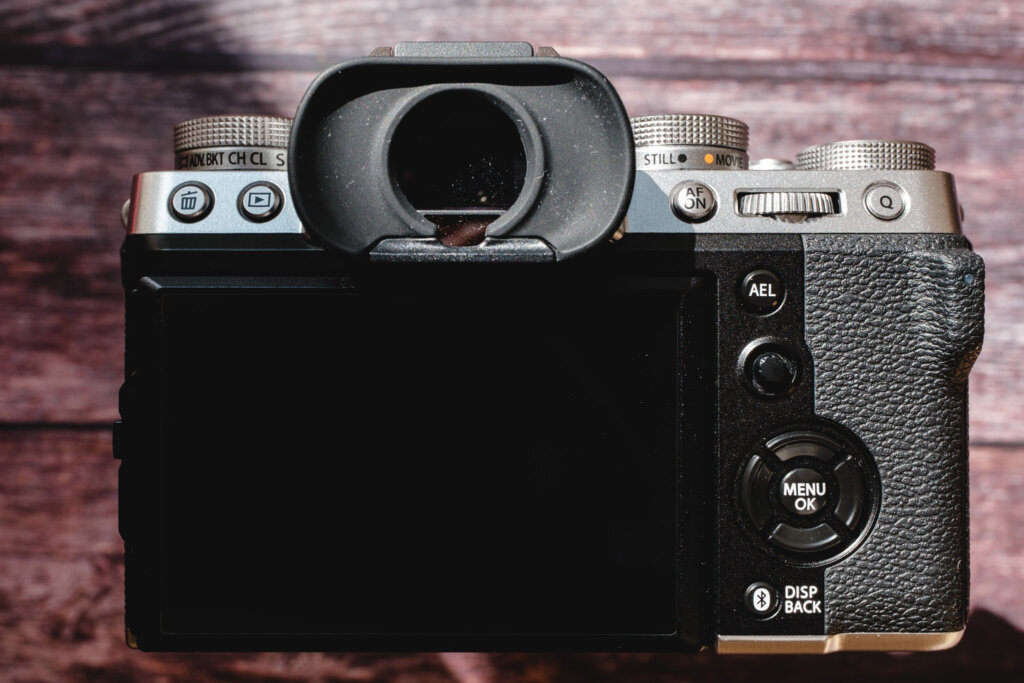 Rear. The joystick is similar to the one used on the X-T3 and X-T4; I had expected that the GFX100 and X-H2 would use the newly designed type, but that is not the case and there is no change. Personally, I would like it to be placed a little higher up because it is a pain to fold my thumb…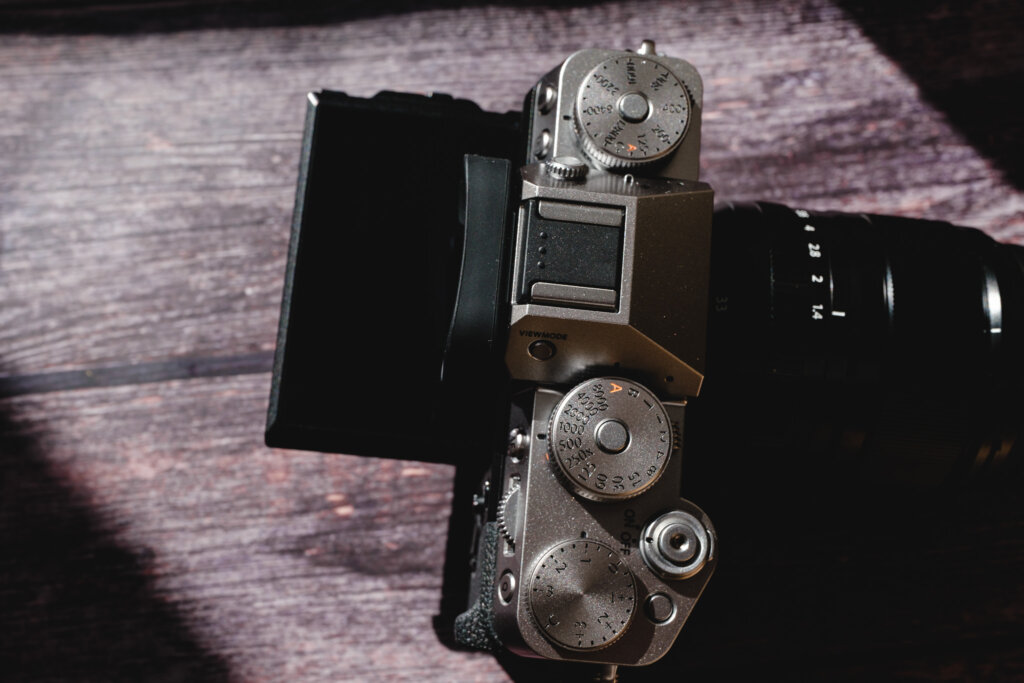 The return of the tilt LCD. I wonder if photo users will be delighted and video users will be disappointed. I don't take videos, so if you don't take selfies, X-T5 may be a good choice for you. I don't take videos.
I think it is safe to consider X-H2S for video users…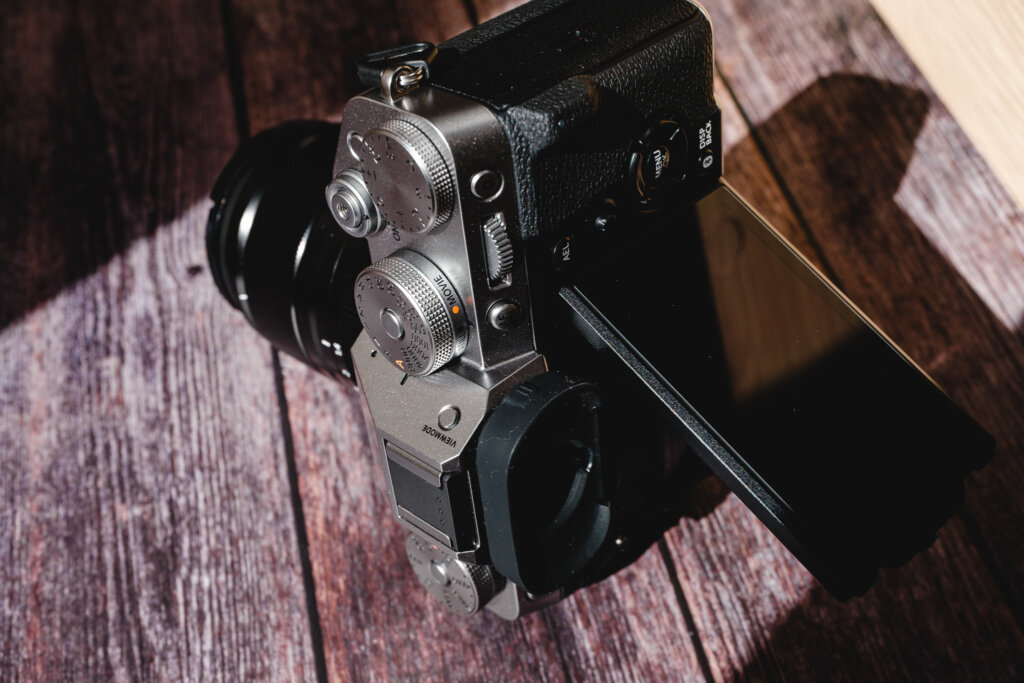 I knew it was this vertical tilt. This convenience may only be understood by those who have actually used it.
The ability to take pictures without bringing the camera up to the eye level broadens the scope of snapshots. It may also be useful for portraits in the sense that it does not make the subject feel intimidated.
X-T5 examples and impressions
I apologize for the lengthy introduction, but I have been waiting for you to see some examples of my work and my impressions of it.
This time we were able to borrow the camera for a relatively long period of time, so we were able to take a lot of pictures. I am very thankful for that, because there are some things you can't see until you have used the camera for a long time.
The colors of the 5th generation are amazing.
I know it's a cheap word choice, but this is really great, and as I praised the X-H2, it makes shooting fun.
I'll start by showing you the first two shots, both taken with the film simulation Classic Chrome.
The colors are nice enough on their own, so a little correction should be enough to make them look beautiful, but during RAW development, I noticed how well the colors came out.
Ahhh, this is great.
Until now, I had thought that the features and high pixel count of the 5th generation sensor would result in a crisp, hard impression with high resolution, but it seems that this is not the only reason.
FUJIFILM has always had a reputation for its color gradation, and it is still going strong and evolving in the fifth generation.
In terms of brightness and darkness, shadows are more persistent than before, and the tonal gradations seem richer. I wonder if the dynamic range has been widened. I had such an impression that it can no longer be excused by the fact that it is an APS-C.
The combination of the overwhelming resolution and the wonderful color expression of the X seems to be a camera that truly delivers the best image quality ever.
Here are some other photos that I thought the colors were great, before and after development.
I thought about why I did not notice this attraction even though I would have used the 5th generation in X-H2, but the loan period for X-H2 was short, and I was not able to get good light in the overcast, rain, and night.
If the light is not very good, it will still suffer slightly even if you do your best with the development.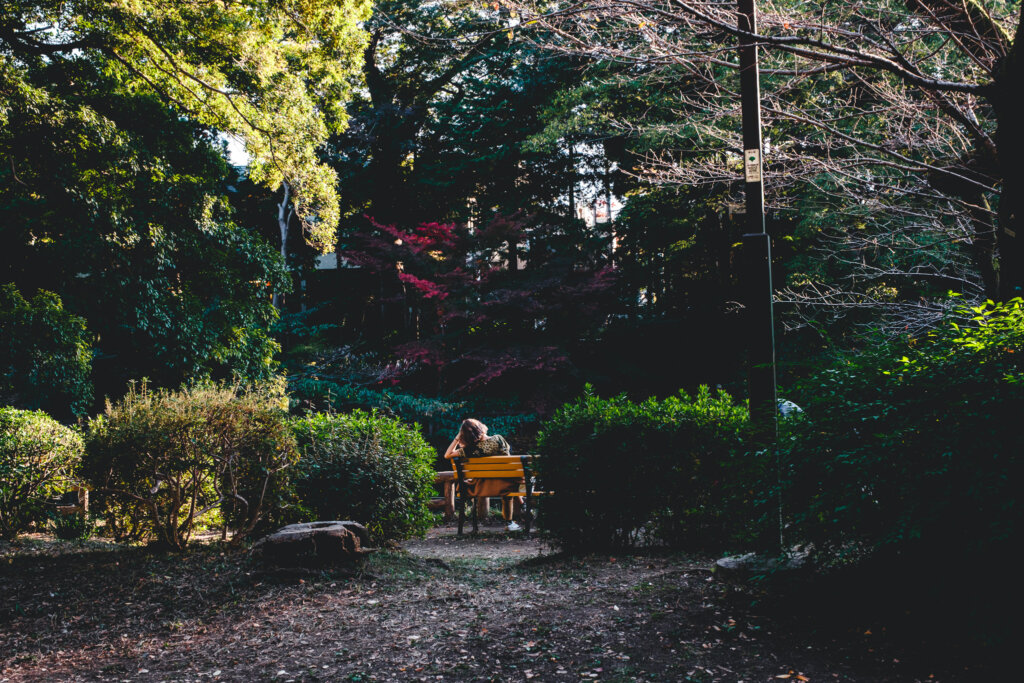 AF performance with no complaints
The X-T5's higher pixel count has increased the number of phase detection pixels, resulting in improved focusing performance: AF-S enables precise focusing, while AF-C uses an improved algorithm to achieve stable focusing.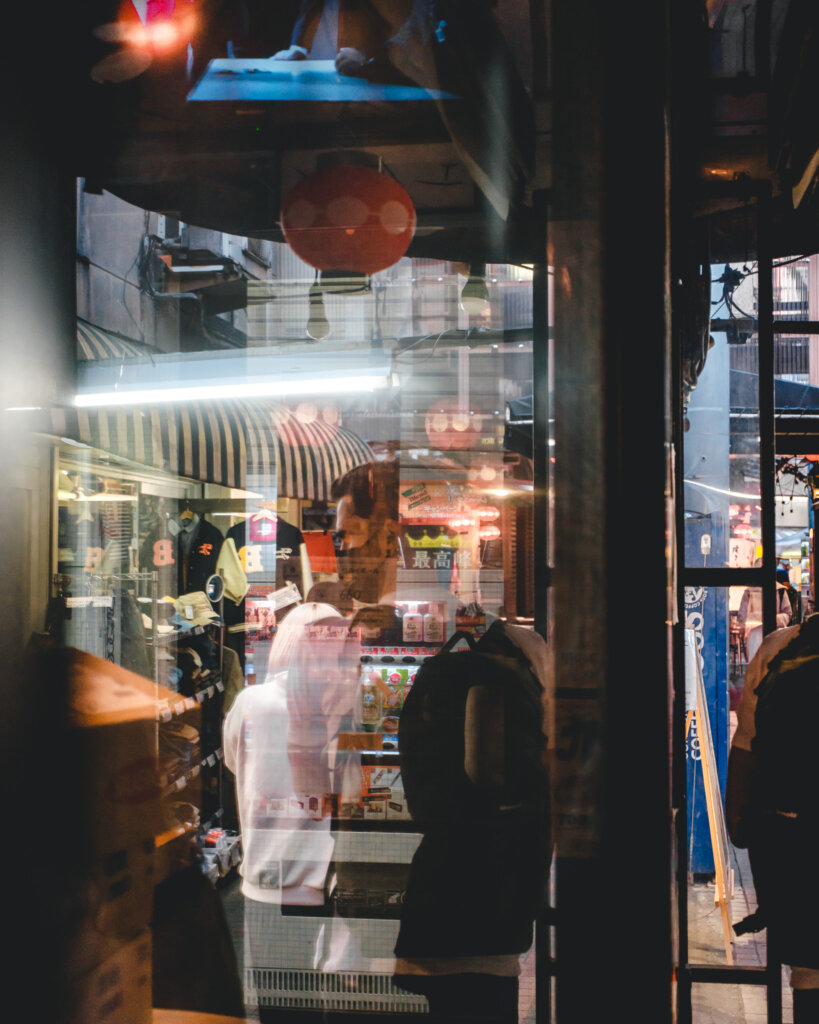 Focusing is dependable and accurate, whether it is behind glass, moving objects, or black subjects. If you can't take good pictures with this camera, you probably won't be able to take good pictures with any other camera.
Benefit of high pixel count
One of the attractions of having high pixel counts is the cropping tolerance. Let's crop boldly as shown in the figure below.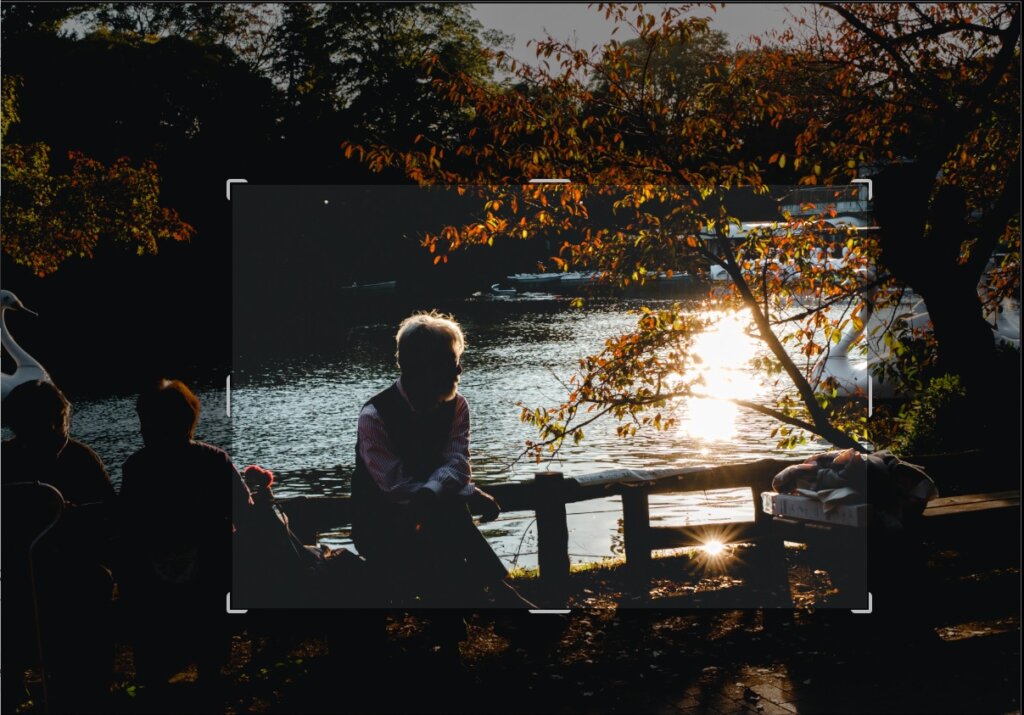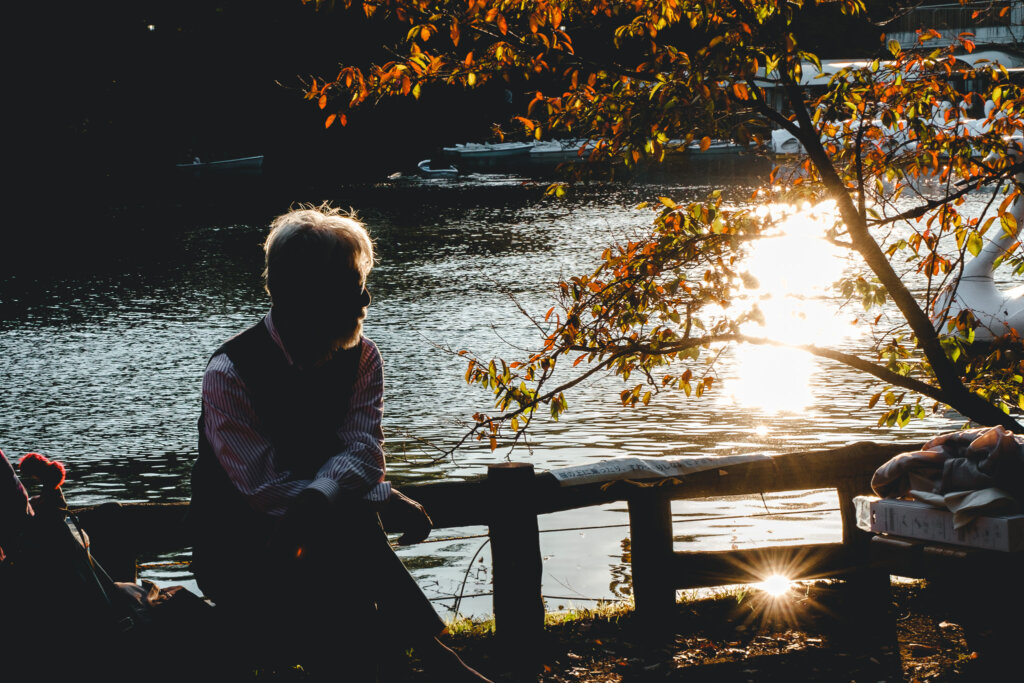 The atmosphere has changed so much that it could almost be called a different photo, but even cropped to this level, the resolution is sufficient for normal viewing.
The higher pixel count also allows the use of the 1.4x and 2x digital teleconverter functions within the camera.
This means that if you were shooting with a single focal length lens of 33mm, you can now shoot with three focal lengths: 33mm, 46mm, and 66mm. It is likely that some people will rethink their lens configurations because they will be able to shoot with a medium telephoto lens even with a single standard lens.
The teleconverter function is an in-camera cropping function, so it is reflected in JPEGs, but not in RAWs. It is not surprising, but since you will have to crop the image yourself after shooting with the teleconverter, those who mainly use RAW may not bother to use this function.
Other good points
In fact, the resolution of the rear monitor has increased from about 1.62 million dots to about 1.84 million dots. Although numerically it is not that big of a change, when I actually looked at it, I got the impression that it was much cleaner. It is beautiful not only at first glance, but even after using the monitor for a long time. It is not a big change, but it is a very beautiful impression when you actually see it.
Although it does not affect the images you can take, I personally think it is important to have a sense of excitement when taking pictures and looking back at the pictures.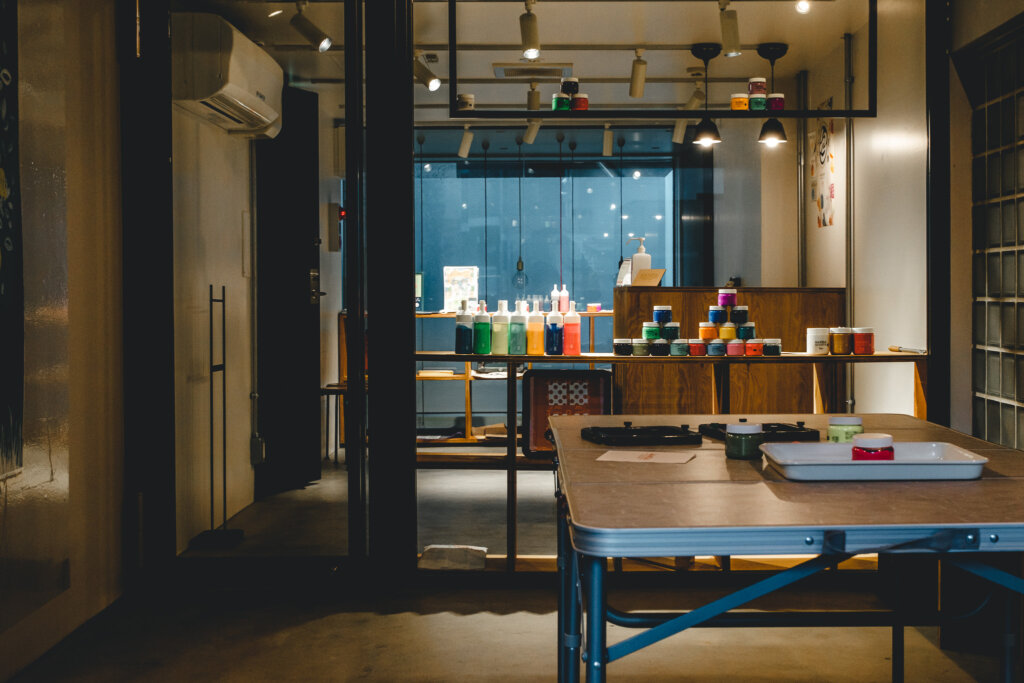 One of the reasons I like the X-T series is the shutter feeling. Capture the subject, press the shutter release button, the shutter is released, and the resulting image is displayed in the viewfinder and on the monitor.
This sequence of events is exquisitely comfortable, and I have thought many times how good the X-T series is. This is not because of X-T5, but because I have been using X-E and GFX mainly recently, I was even more impressed by the good shutter feeling.
Although X-T series are often called photographic equipment because of their small size and light weight, 3-axis tilt, and high pixel count, I believe that this feeling, which is not visible to the eye but felt by the body, is also the reason why X-T series are photographic equipment.
Photos taken with X-T5
I have taken many more photos and will be releasing a large number of them. They are all developed, so please look at them with a light heart.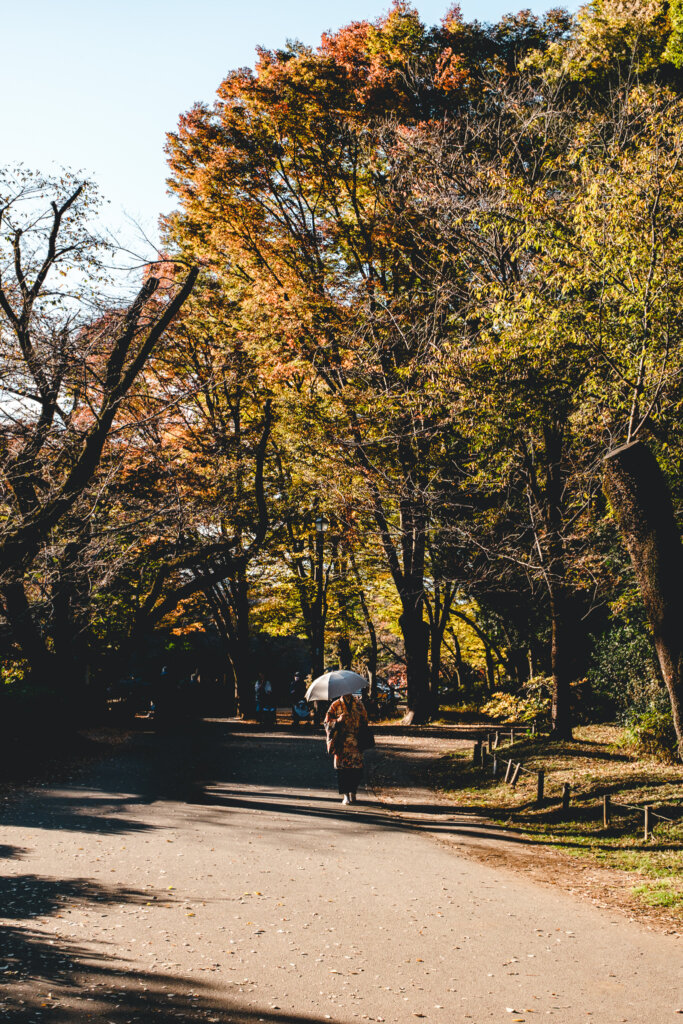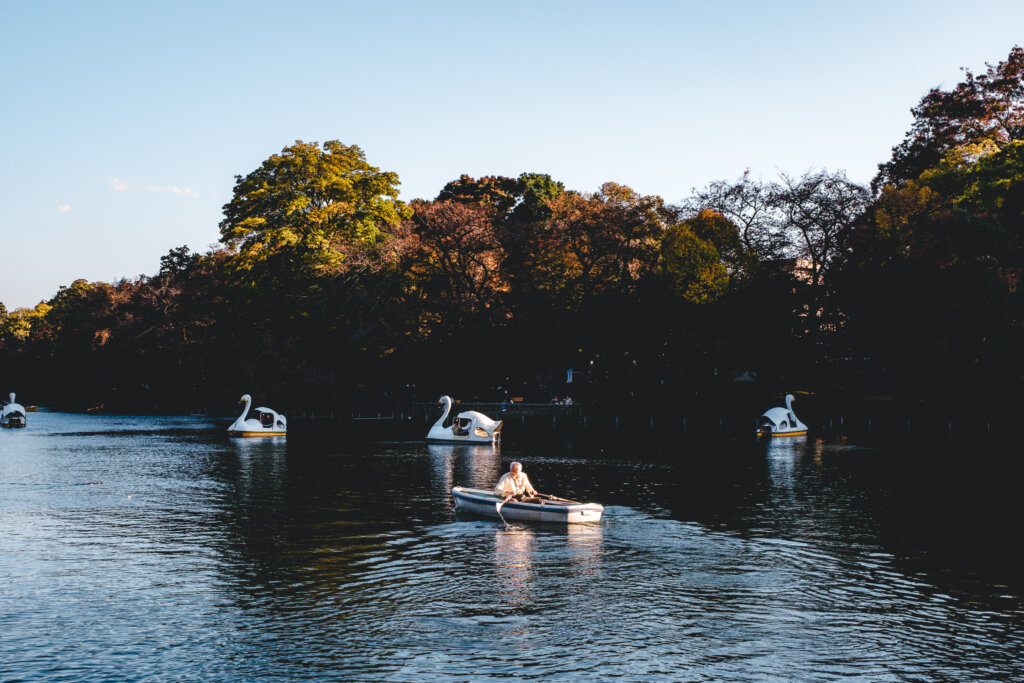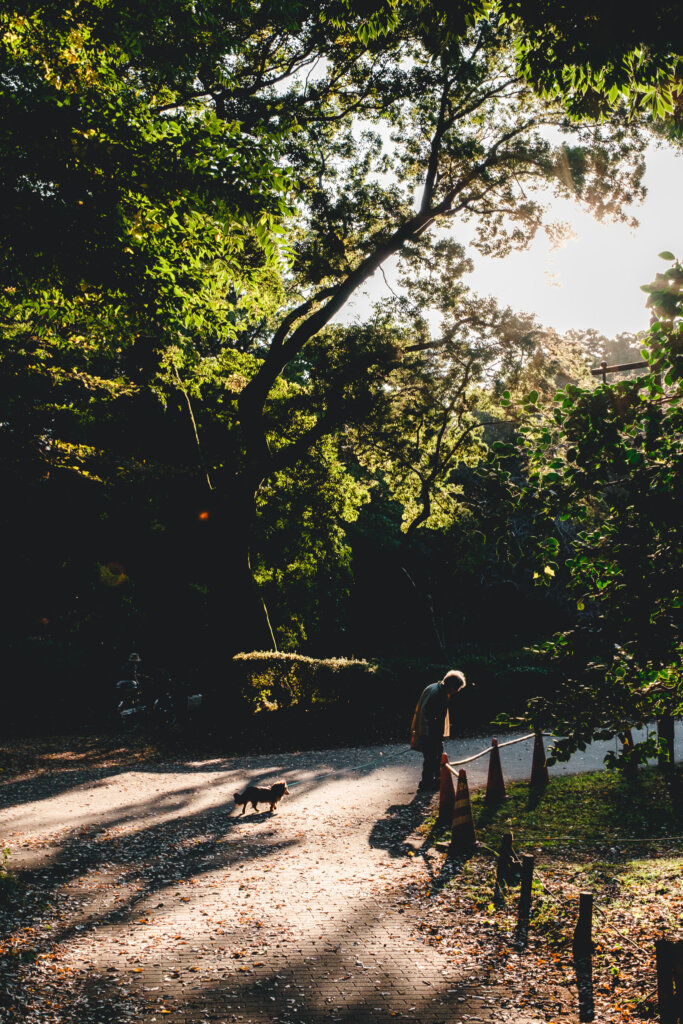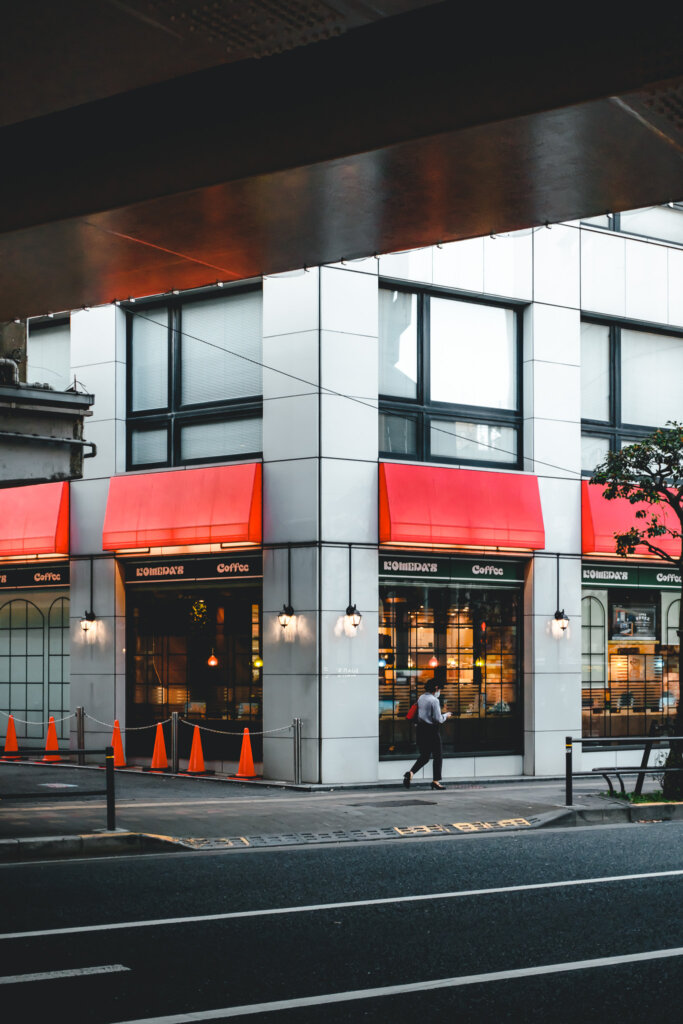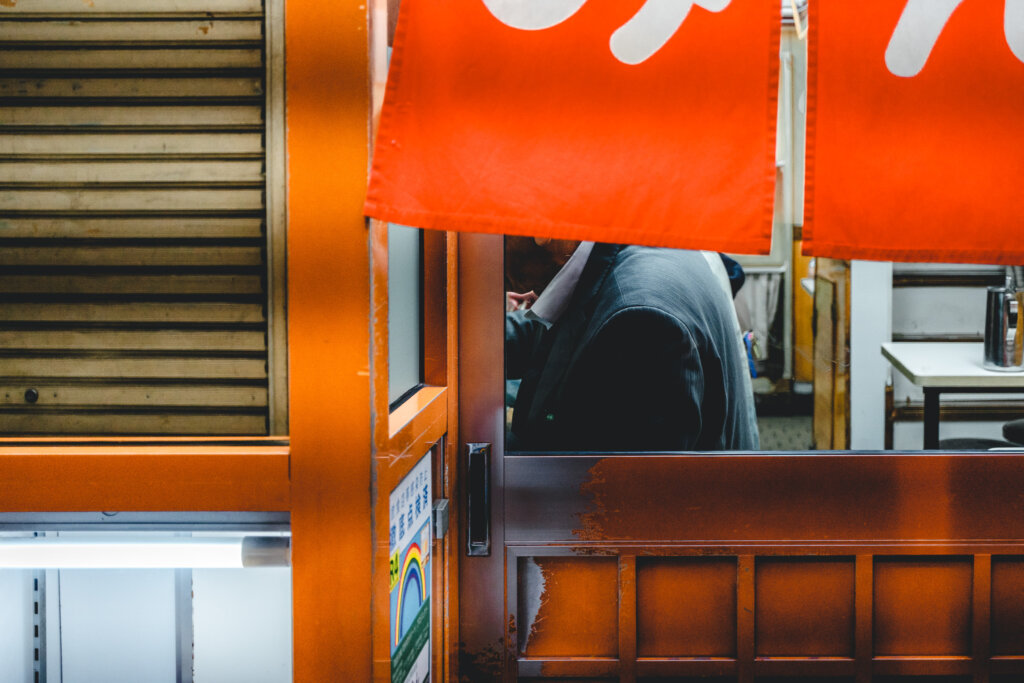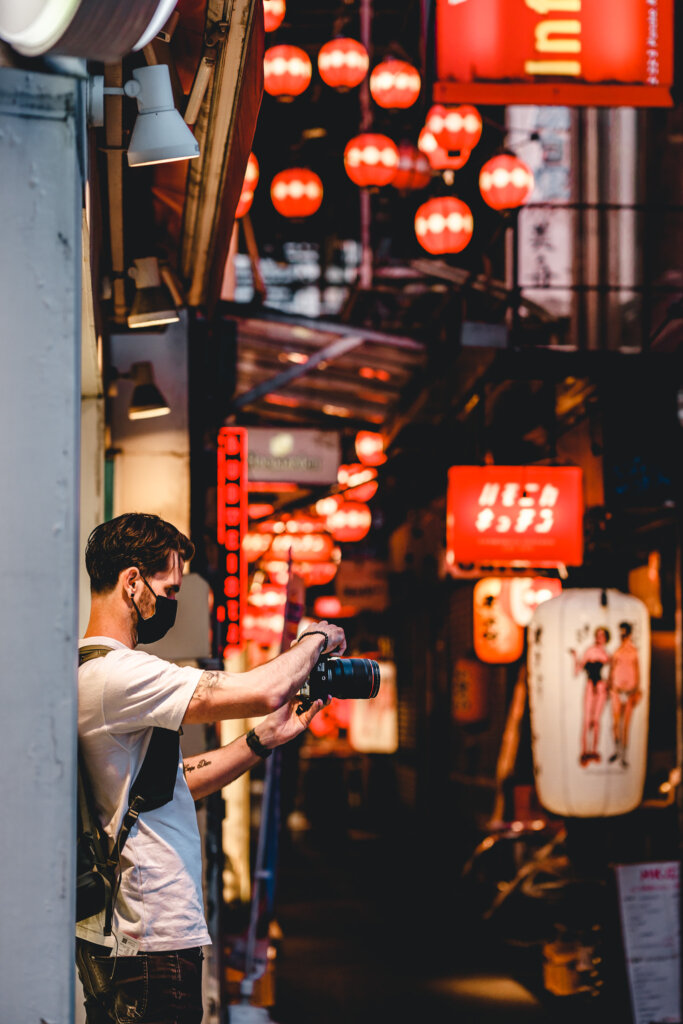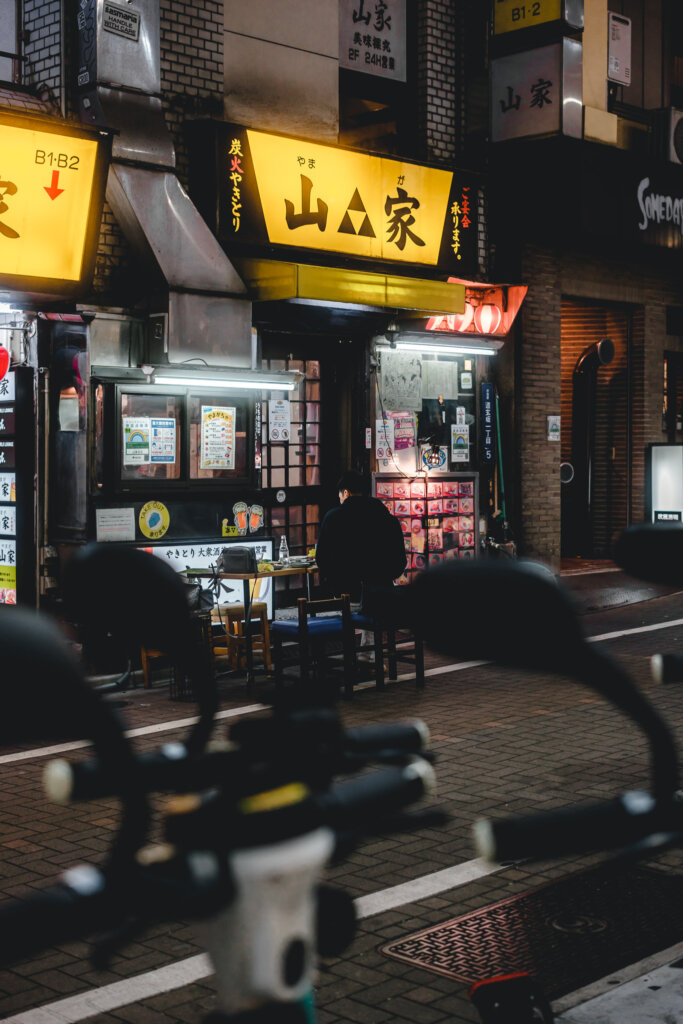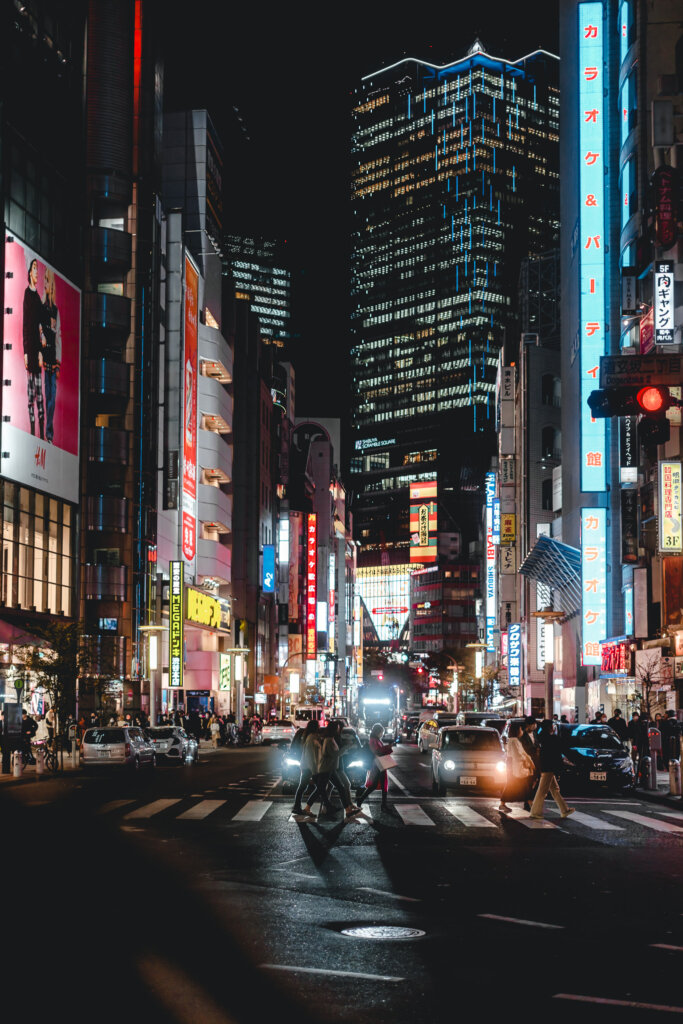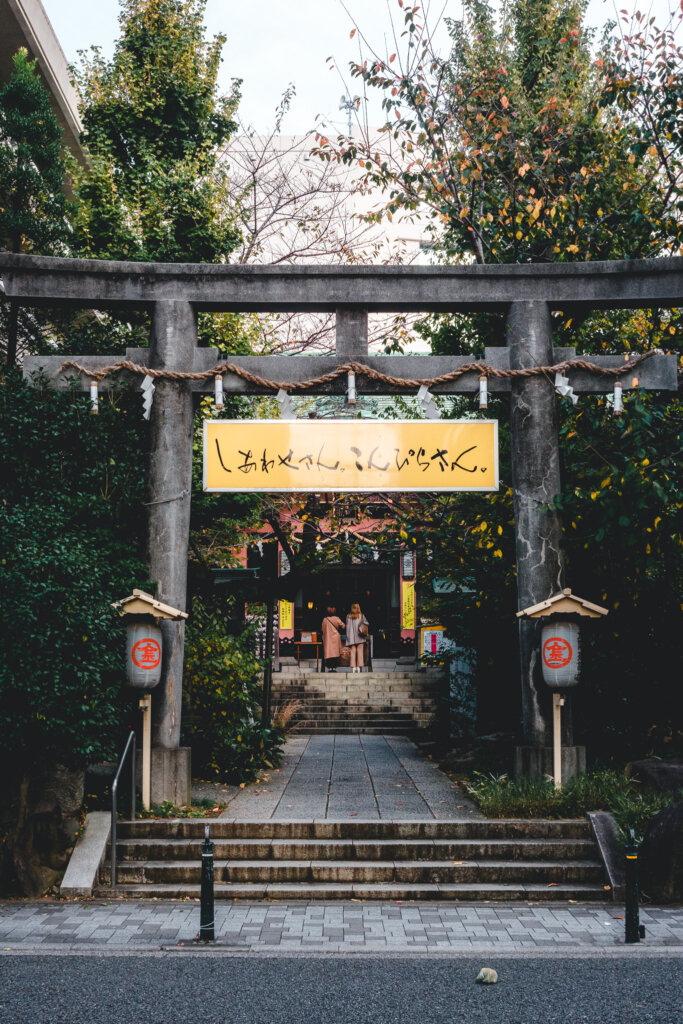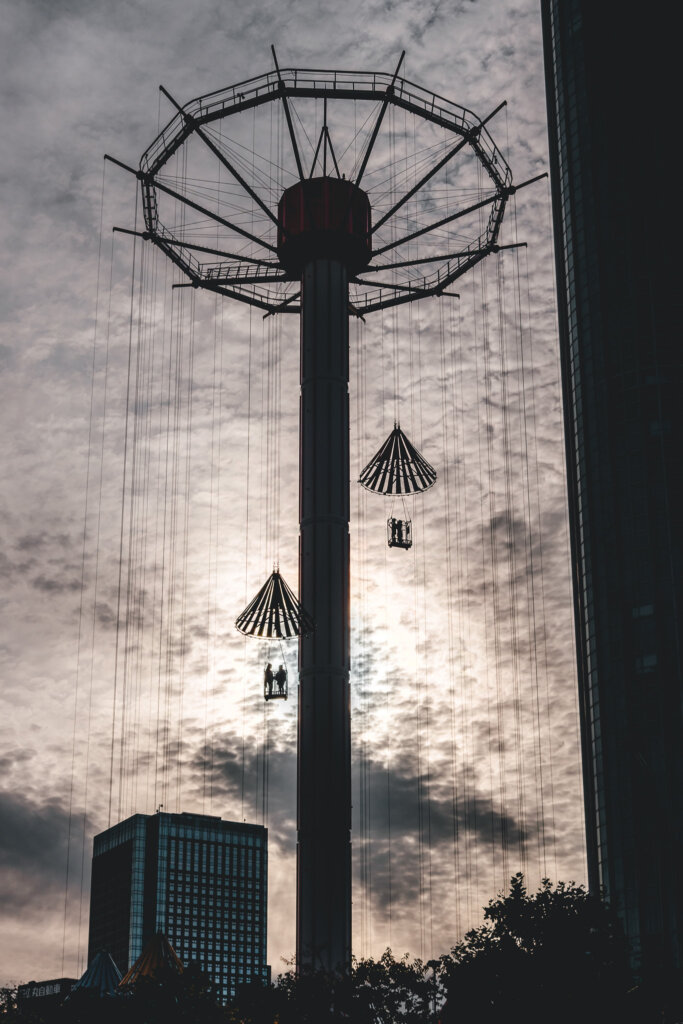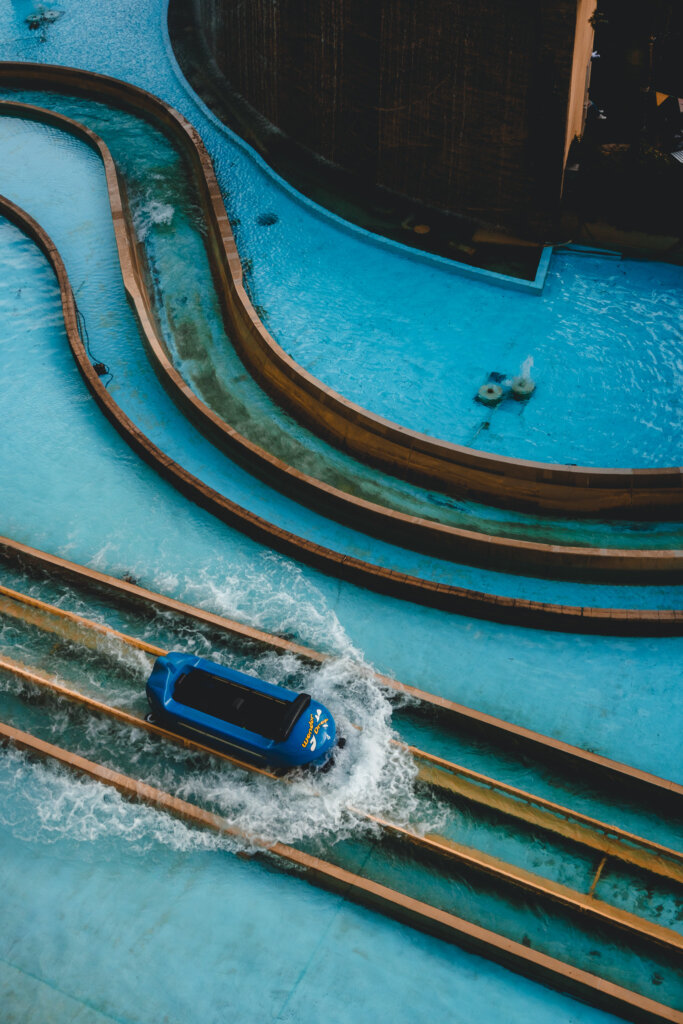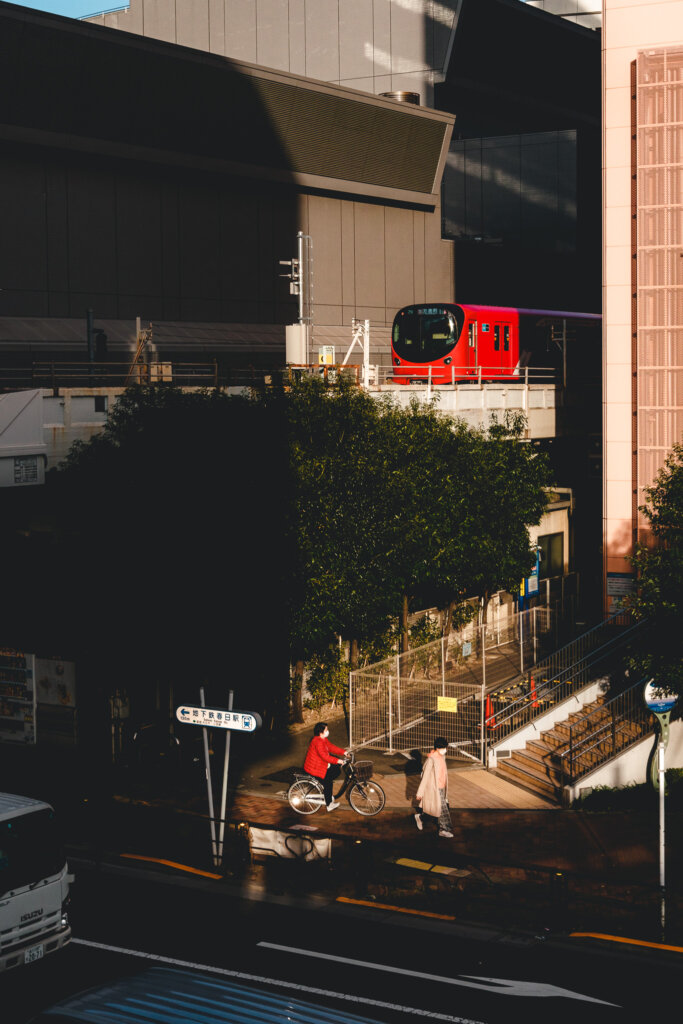 Finally.
This time, I reviewed the X-T5 in advance.
Conversely, some of the points that bothered me were that the grip, although deeper than that of the X-T4, is still not as comfortable to hold, the placement of the joystick, and the eye cups are bigger than the X-T4, but I think I may be the only one who is concerned about them. I don't want to make a big deal about it because I have the feeling that I am the only one who cares about it.
I also have the impression that this camera could be used by more people if it had the option of co-existing with a vari-angle and tilt. Other than that, the camera is a wonderfully complete product, and I have no doubt that it will make my photographic life more enjoyable in the future.