Hello, my name is Nocchi.
As every FUJIFILM user has already said, this lens is FUJIFILM's god lens. If I had to recommend one lens to a first-time FUJIFILM camera buyer, I would recommend this lens without hesitation.
There are some things that I don't like about it, such as the AF being difficult to use and the hood, but even if you discount those things, the overwhelmingly good image quality makes it so that you don't care about anything else. I bought a Fujifilm this year, and this lens has grabbed my heart, so please check it out.
3 recommended lenses for X-E4
In terms of lenses that work well with the X-E4, I have basically chosen from a selection of compact lenses.
As I mentioned earlier, only single focal length lenses are available. Considering size alone, the XF18-55mmF2.8-4 standard zoom lens is compact and has high performance, but it is not a good match for the X-E4 and has the disadvantage of slow AF.
Nevertheless, Fujifilm's greatest feature is its lineup of high-performance single focal length lenses, so it may be a good idea to rather master the single focal length lenses.
XF35mmF2 R WR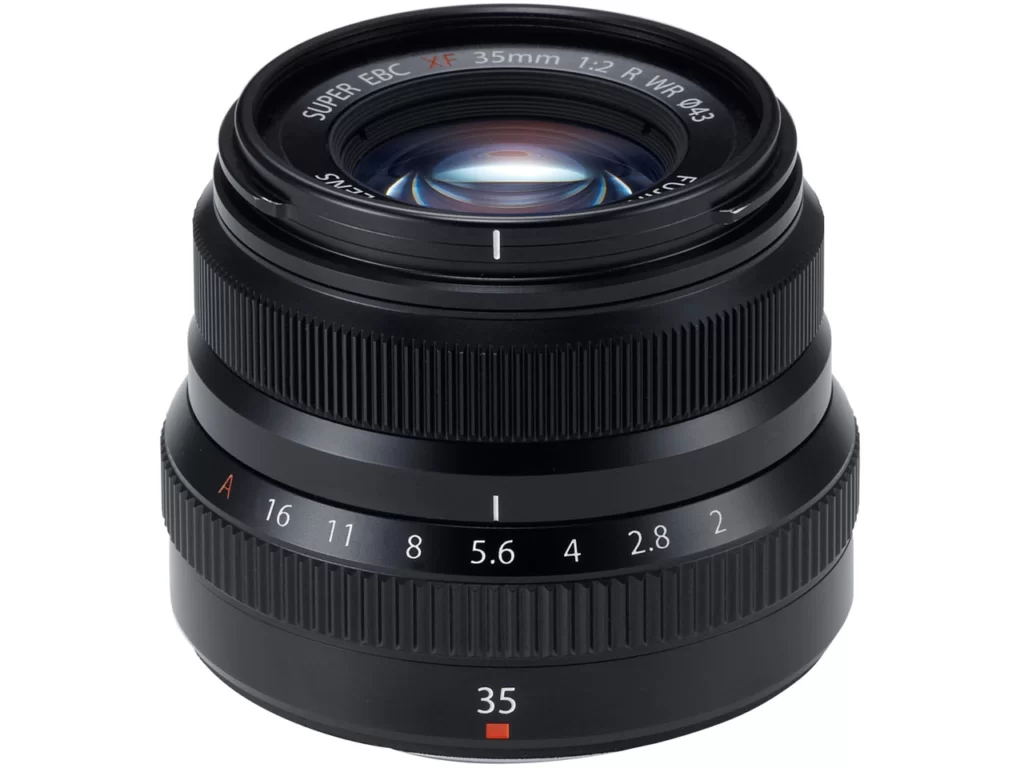 The first one is the XF35mmF2 R WR. It is a single focal length lens with an easy-to-use focal length of 50mm (full size equivalent), which is close to the human viewing angle.
Lightweight, compact, and comparative, this lens is called the Prime series and is very easy to use, making it a perfect match for the X-E4.
F1.4 is more popular among FUJIFILM users, but it has some disadvantages, such as slow AF and a small size. f/2 has enough brightness and bokeh, so if you are looking for a more compact and inexpensive lens, this is definitely the lens for you.
The weight is only 170g, so you can basically leave this lens on and take a quick shot.
XF27mmF2.8 R WR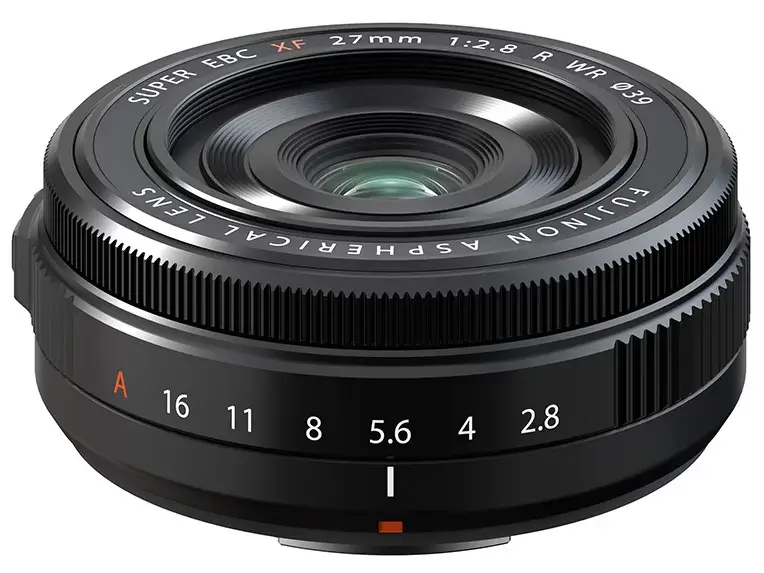 The XF27mmF2.8 R WR was released at the same time as the X-E4.
This lens is called a pancake lens and is very thin, allowing you to take pictures as easily as you would with a digital camera or smartphone. It is a combination that makes you feel light-headed, especially when you want to carry a camera with you on trips or while out and about.
The f/2.8 lens has some shortcomings, such as a slightly insufficient bokeh effect and a slightly sweet image, but I have no major complaints when taking pictures as if I were snapping a snapshot. I often take pictures on rainy or snowy days, and this lens is a must.
XF56mmF1.2 R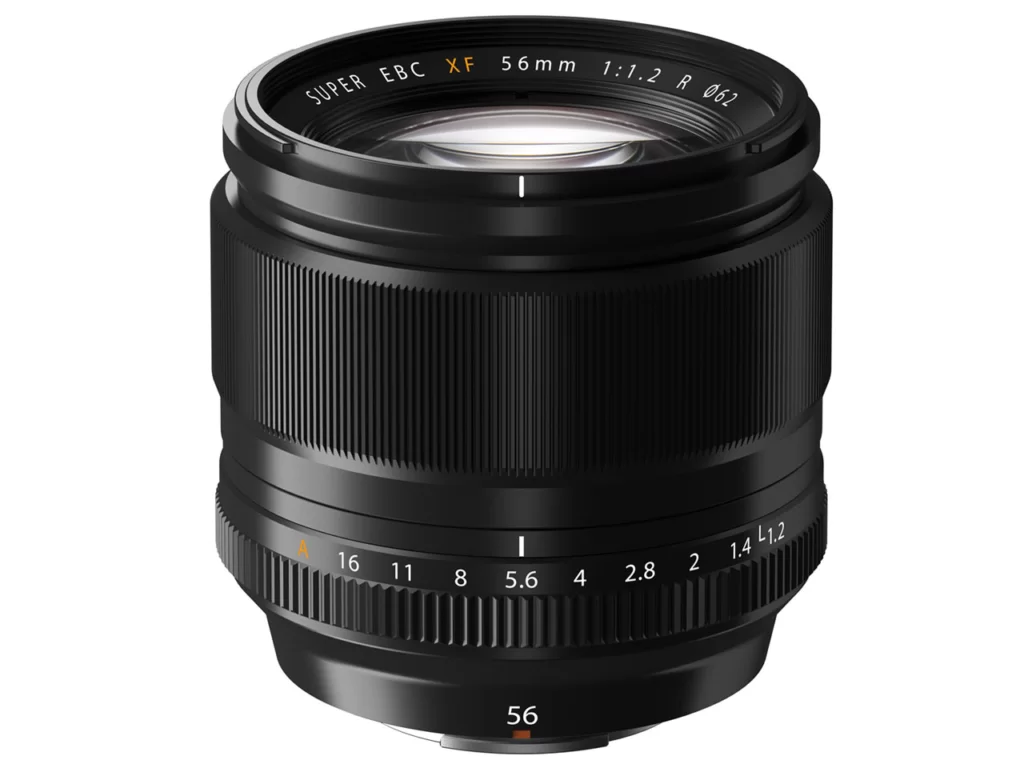 If you do not want to compromise on photographic quality, even with the compact X-E4 camera, the XF56mm F1.2 R is the lens for you.
The F1.2 lens produces very bright bokeh, so it can be used as a portrait lens as well as a lens that can be used safely in dark places. The size of the lens is also perfect for the X-E4, as it is compact despite its 85mm F1.2 conversion lens.
Although the price is a bit expensive, you will get a superb bokeh effect if you own one, so please pick one up.
Finally.
This time, we have introduced three lenses that are compatible with the X-E4.
It was difficult to narrow it down to three lenses because there are many high quality X-mount lenses, but I have chosen them based on my actual experience with them, so you can be sure which one you will buy.
I hope this article will be of some help to you in choosing a lens.