Hello, my name is Nocchi.
I often take pictures of Tokyo Tower. Being a bit of a country girl, I have a longing for Tokyo Tower. Tokyo Sky Tree is also attractive, but I am definitely a Tokyo Tower person.
When I want to take a night photo, Tokyo Tower is often the first subject that comes to mind. And thankfully, I am often asked on social networking sites where I photograph Tokyo Tower.
So this time, I would like to introduce my recommended spots for photographing Tokyo Tower one by one, and explain my tips as well.
I think there are more famous spots than hole-in-the-wall spots, but they are all really beautiful and my favorite places, so let me introduce them to you.
19 photo spots to take pictures of Tokyo Tower
I will now introduce 19 of my favorite places to photograph Tokyo Tower.
Since I will be including locations that are far from the Tokyo Tower, it would be difficult to visit all of them in a single day. I think it would be better to visit 2 or 3 close spots in a day.
Right under the Tokyo Tower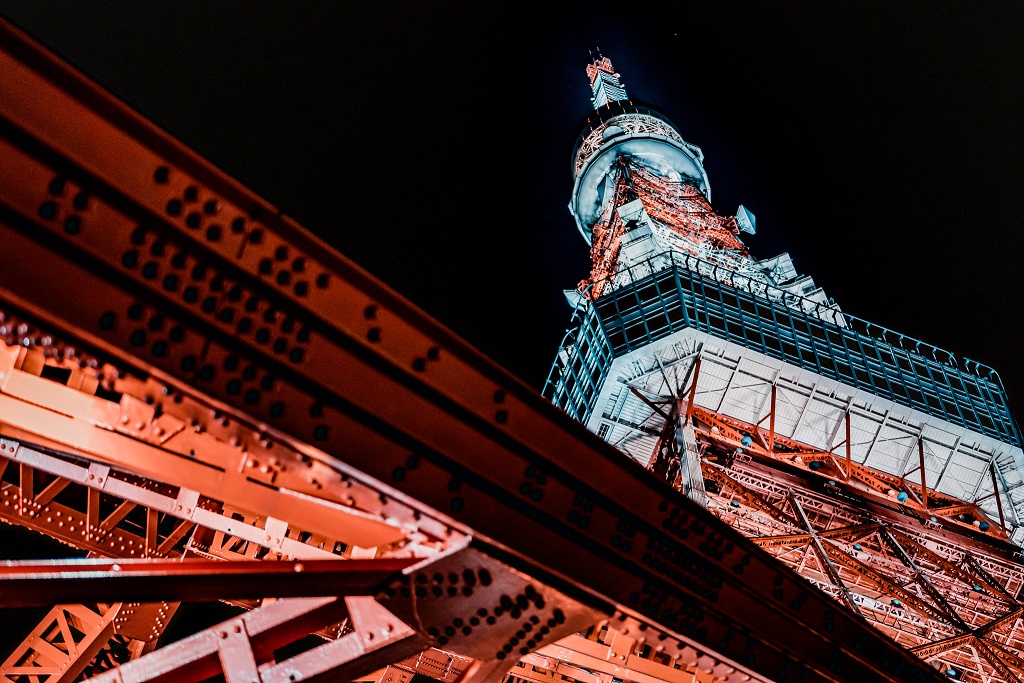 First of all, if you are in trouble, go to Tokyo Tower. If you want to know the charm of Tokyo Tower, first take a good look up at it from below and photograph it.
Its overwhelming presence and the beauty of its steel frame can be felt anew by looking at it up close.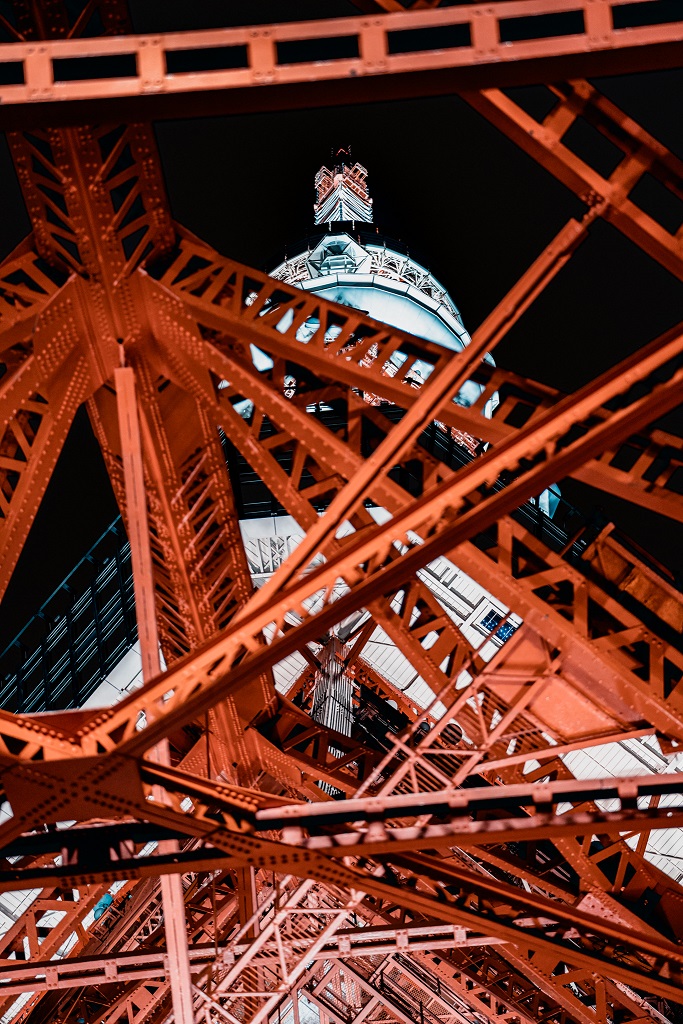 Using a telephoto lens and peering down into the Tokyo Tower from below will allow you to capture the details of the tower and create an interesting composition.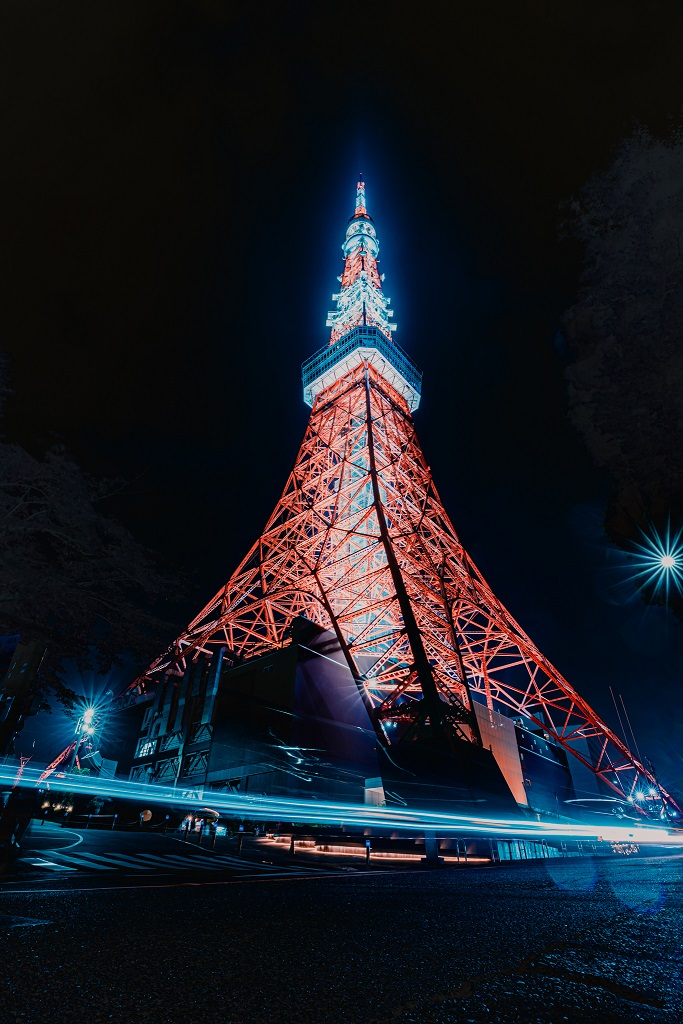 If you set up a mini-tripod across the street from Tokyo Tower and shoot from below, you can perfectly control the presence of the tower.
It is also interesting to accentuate the Tokyo Tower with streetlights and laser beams from cars, as in this photo.
Zojoji Temple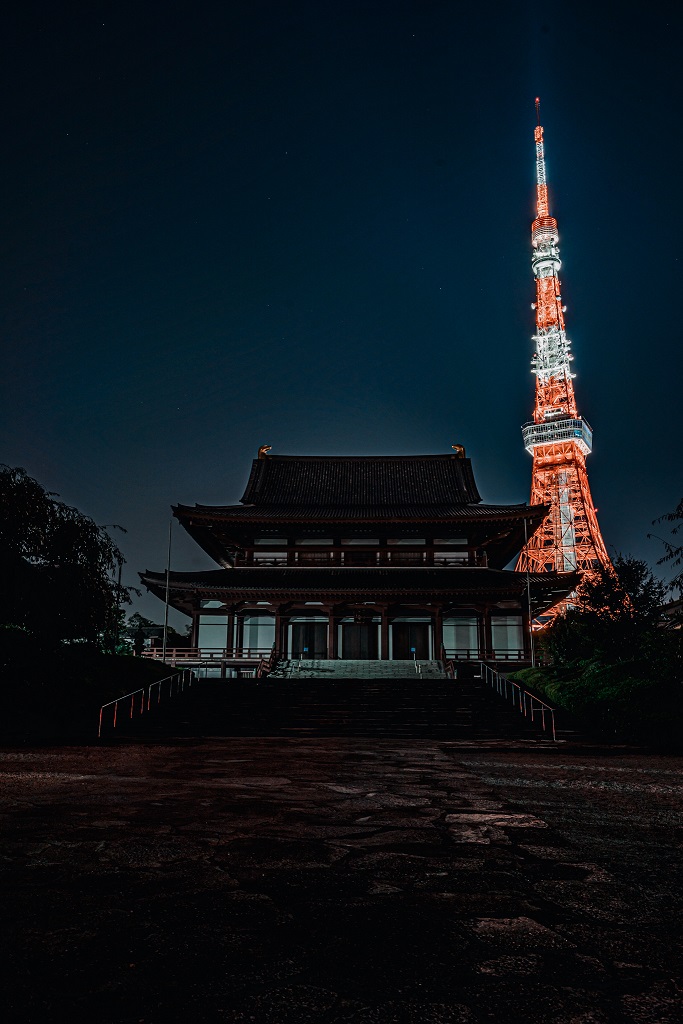 This place must be beautiful. You can feel the history of the temple and Tokyo Tower as well as enjoy the contrast.
There are no street lights around the temple, so it is very dark. The Tokyo Tower is shining brightly, and it is a little difficult to photograph because of the large difference in lightness and darkness between the temple and the tower. It is necessary to change the settings in detail so that the temple is not blacked out and the Tokyo Tower is not blown out.
HDR compositing or raising the shadows to bring out the temple later in the development process can produce a beautiful finish.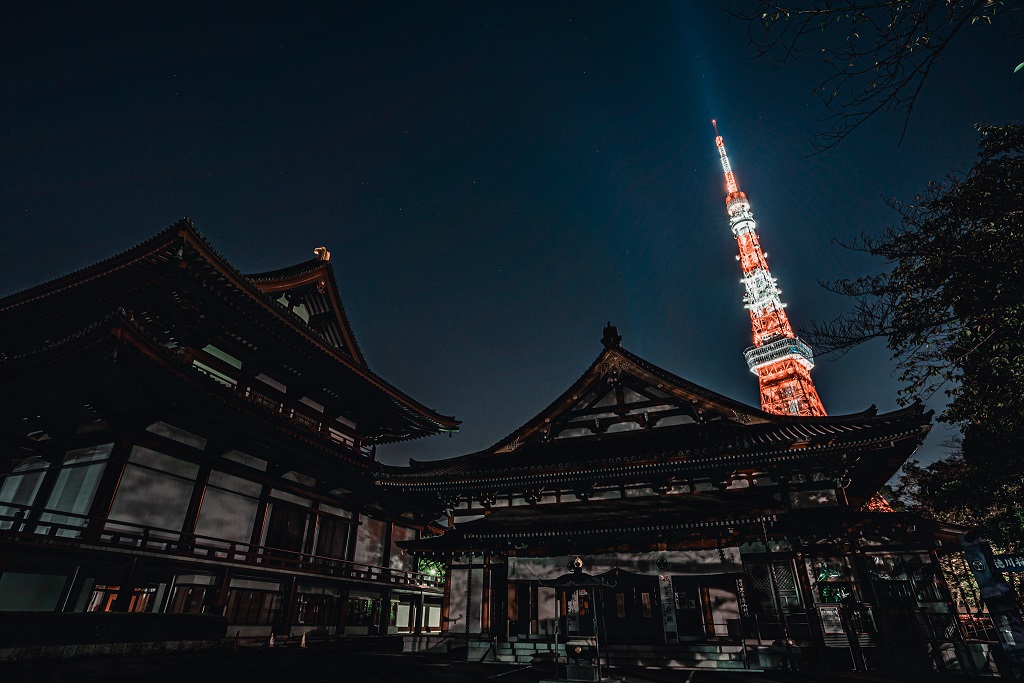 Fuda-no-tsuji bridge pedestrian overpass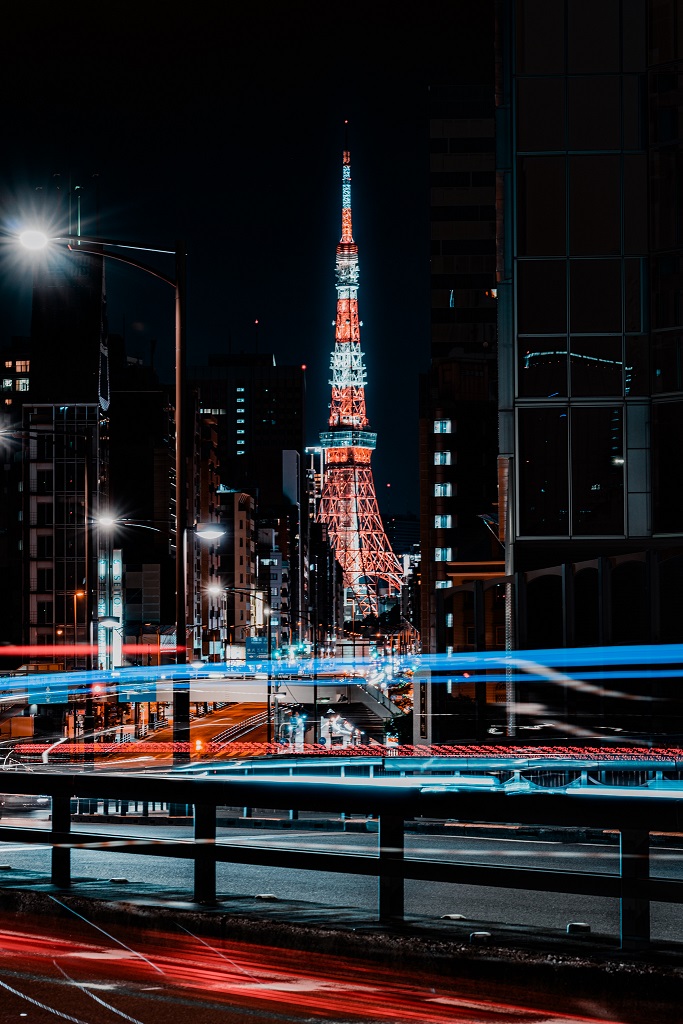 The Fudanotsuji intersection pedestrian bridge is located a short walk from Tamachi Station.
From here, the entire Tokyo Tower can be seen from the foot of the tower to the top, giving visitors a sense of the tower's size and power.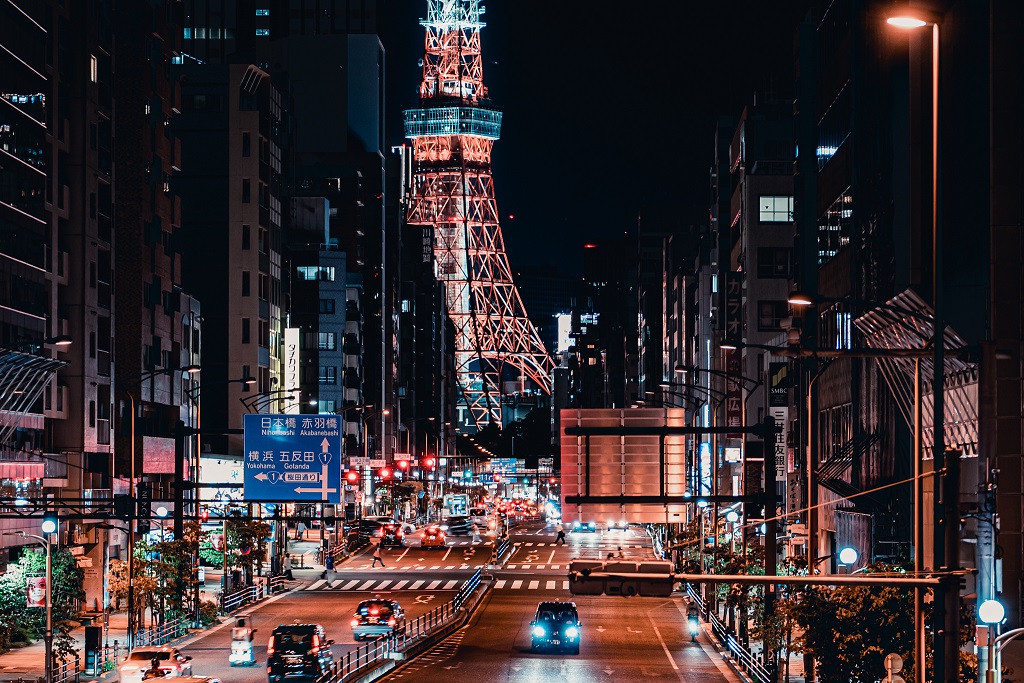 From here, you can take powerful pictures by using a telephoto lens and applying a compression effect that reduces the distance between the road and Tokyo Tower.
The compression effect is a privilege of SLR cameras that cannot be obtained with smartphone cameras, so please give it a try.
Keyakizaka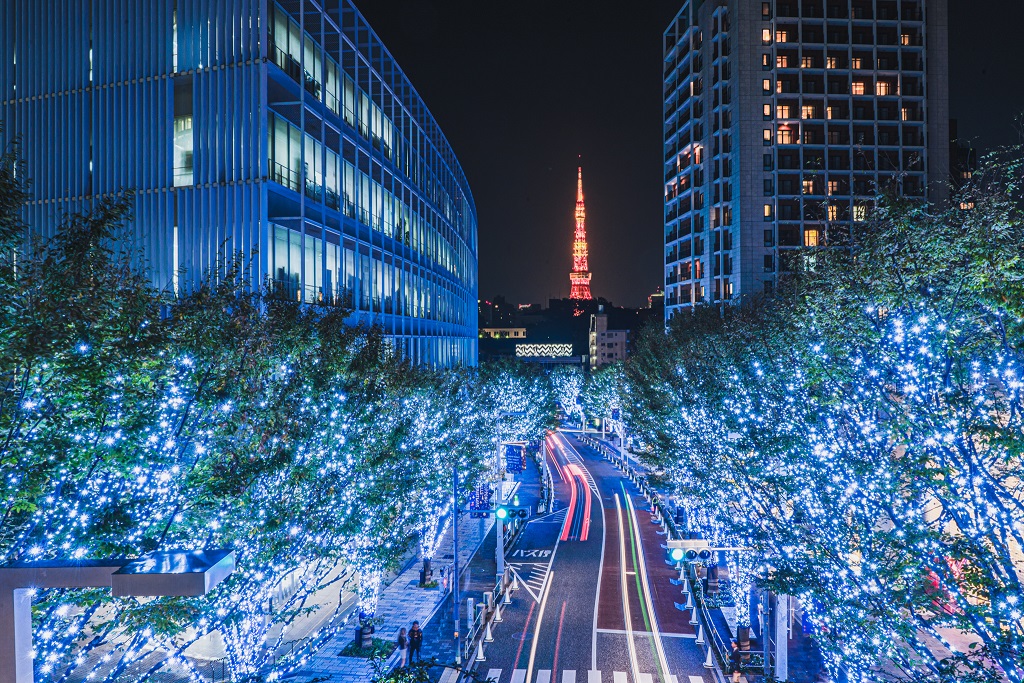 Although the period of illumination is limited, this is a well-known classic.
The Tokyo Tower towering above the world of blue-white lights is a powerful and even moving sight.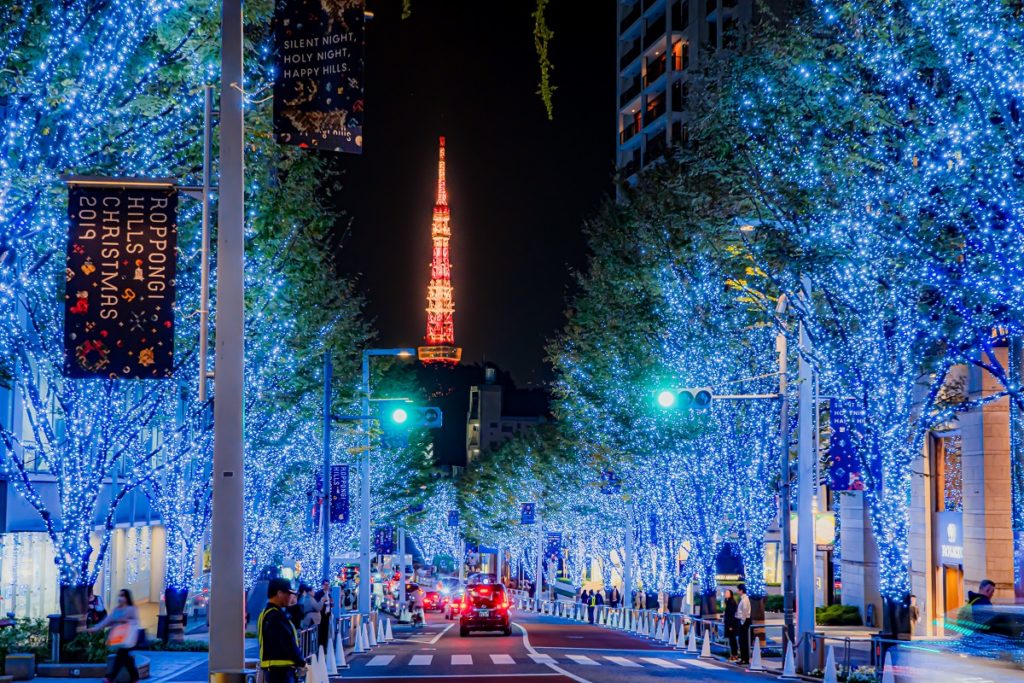 At this time of year, the place is crowded with couples. It is not possible to take pictures slowly, and it is not possible to use a tripod.
It is important to have a good grasp of your shutter speed limit to avoid camera shake.
Roppongi Hills Hillside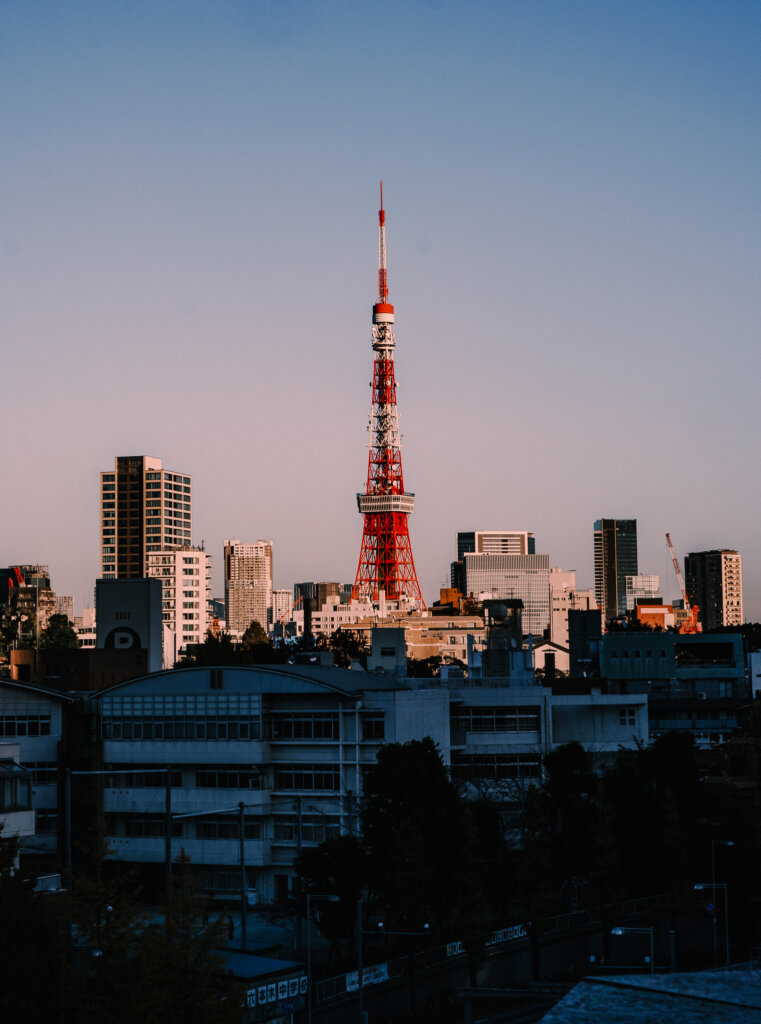 Tokyo Tower can also be photographed from Hillside of Roppongi Hills. Hillside is located adjacent to Museum Cone, with the Mouri Garden below.
Roppongi Hills Mori Garden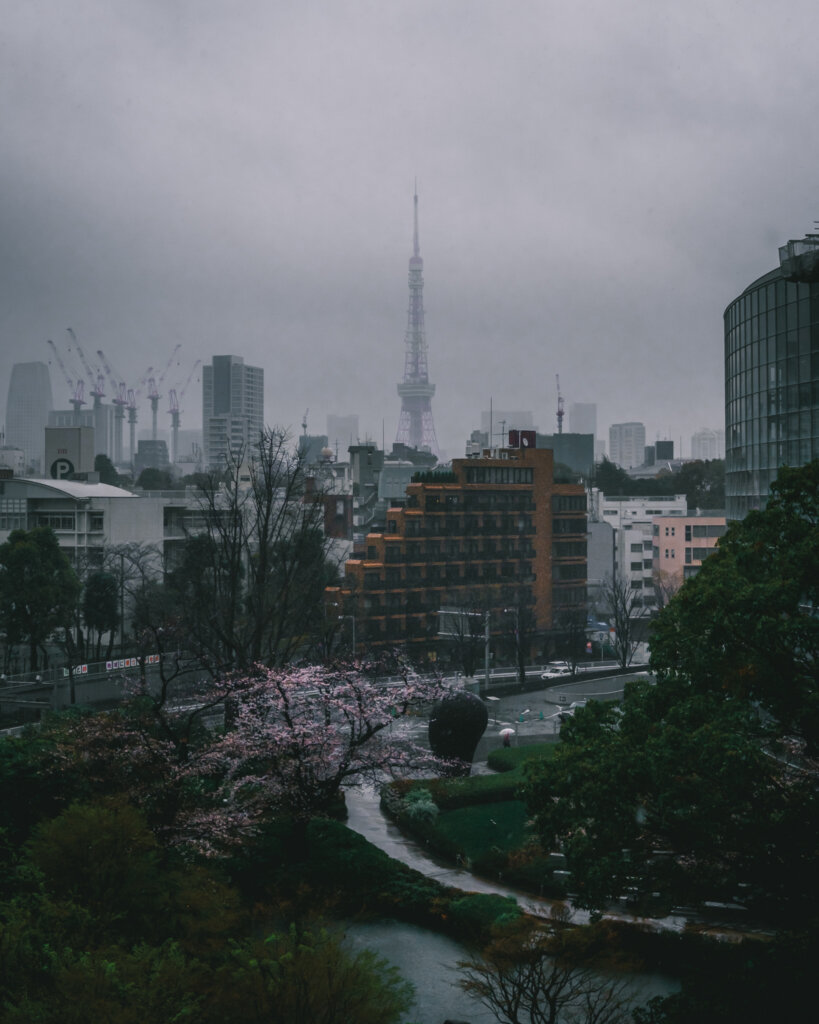 The Someiyoshino trees in the Mori Garden are old trees that have been rooted in the area since before the development of Roppongi Hills, and they are both beautiful and melancholy. The gap between this tree and the Tokyo Tower is interesting.
To be continued on the next page
Tokyo Tower parking stairs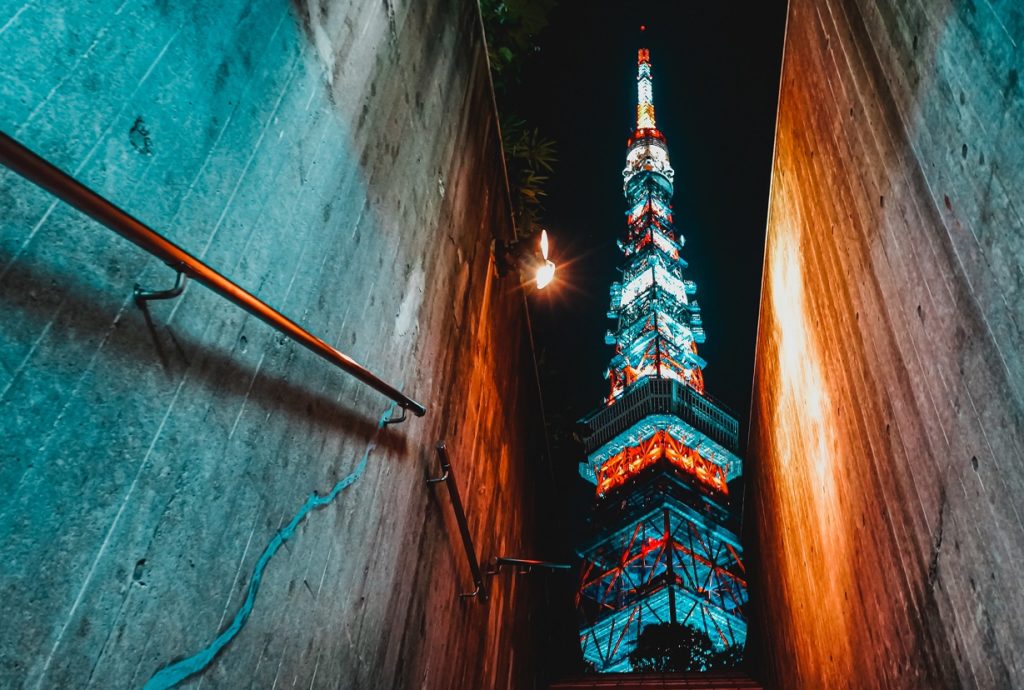 This place has also become completely famous and is now used as a photo spot for tourists, even if they are not photography enthusiasts.
The staircase extending from the parking lot to the Tokyo Tower and the Tokyo Tower completely fitting into the staircase make for an interesting composition.
There is an underground parking lot near a restaurant called "Tofu-ya Kai" where you can take pictures. Recently, there is often a line of people waiting for their turn on the stairs, so leave as soon as you take a picture. Manners are important in photography.
To be continued on the next page