Hello, my name is Nocchi.
March has arrived and the cherry blossoms have already begun to bloom in some places. Many of you may have been unable to take satisfactory pictures of cherry blossoms because the season for cherry blossoms had already arrived and the blossoms had already begun to fall.
Planning is the key to taking efficient pictures of cherry blossoms. If you only go to one famous spot and do not make any decisions after that, you will not be able to visit all the cherry blossom spots efficiently.
So, in this article, we will introduce cherry blossom viewing spots in Tokyo in the order of their best time to visit. Some places are at about the same time of year as others, so be sure to read this article while touring this year's cherry blossom viewing spots.
16 Cherry Blossom Photography Spots in Tokyo
Ebara Shrine
The earliest cherry blossoms in full bloom in Tokyo is probably Ebara Shrine in Shinagawa Ward
In early February, the early-blooming scarlet cherry trees are in full bloom. Although it is a little early for spring, this is definitely the place to be if you want to enjoy the cherry blossoms ahead of others.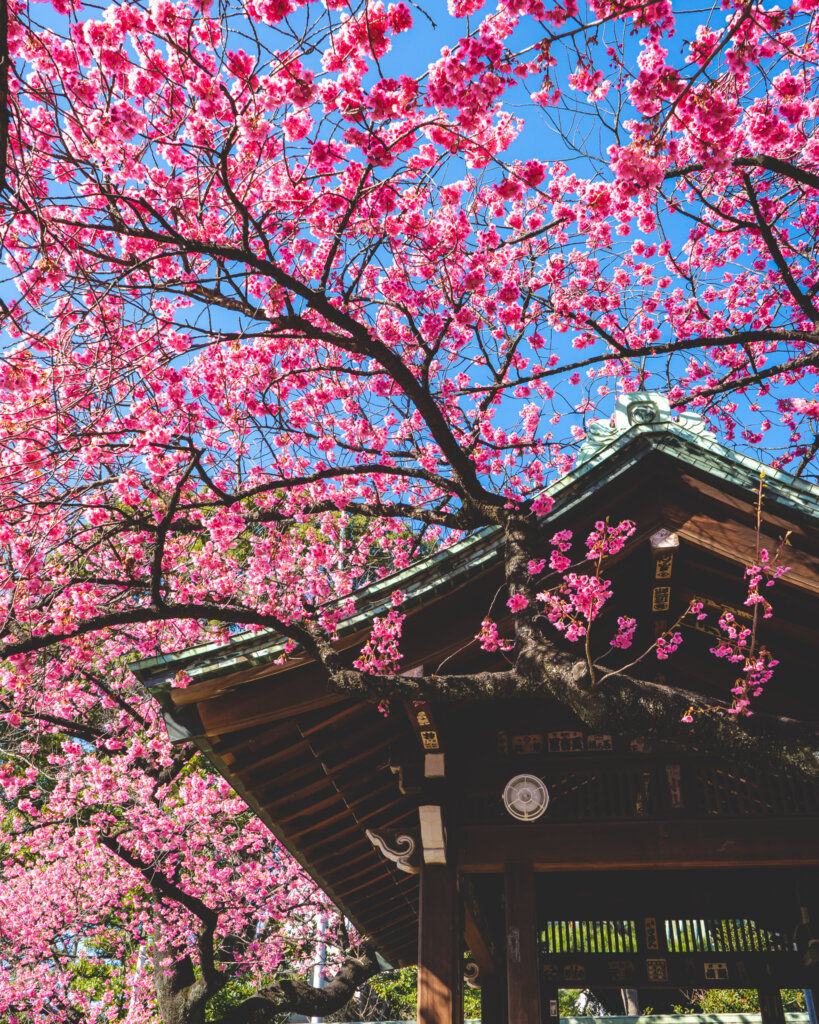 The sidewalks here are narrow and the angles for shooting are somewhat fixed, so even a few people can make the area look crowded and get in the way of passersby.
When visiting, please be sure to use good manners, take a quick picture, and leave immediately.
Riverbed along the old Nakagawa River
Kawazu cherry trees will be in full bloom along the banks of the old Nakagawa River in Edogawa. Although one does not have the image of Kawazu-zakura blooming in Tokyo, here the rows of cherry trees along the old Nakagawa River will continue to bloom.
The best time to see them is from mid-February to early March. Since the area is quite crowded on weekends and holidays, it is best to visit on weekday mornings.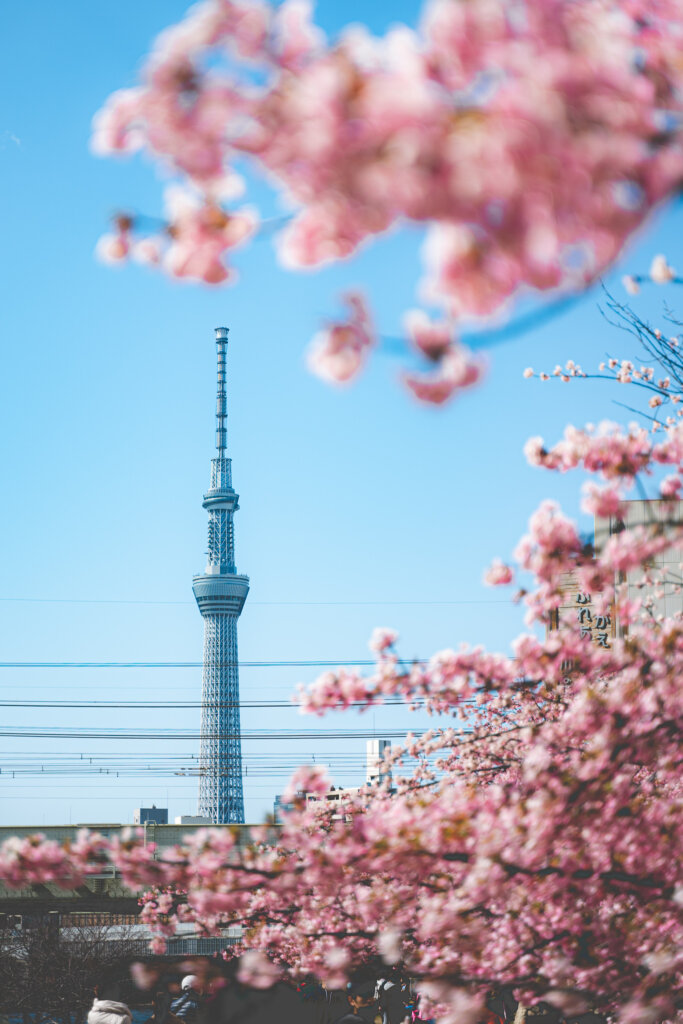 Yoyogi Park
If you want to enjoy the Kawazu cherry blossoms in the center of Tokyo, Yoyogi Park is the place to be.
Nearly five kawazu cherry trees are planted in the central plaza, and many people take pictures of the cherry blossoms with white-eyes, portraits, etc.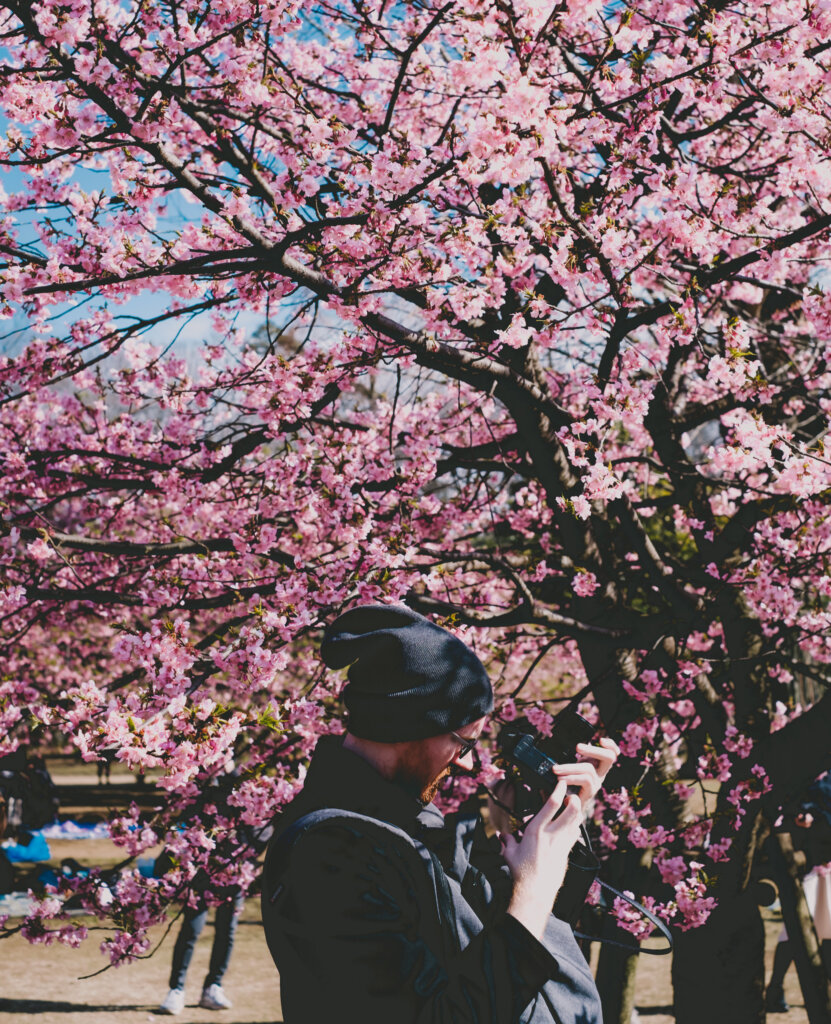 Mimosa (mimosa) trees, also a springtime tradition, were planted in the park, but it seems they have been cut down. It is a pity, but the Kawazu cherry blossoms alone are enough to enjoy this spot.
Shinjuku Gyoen
It is an interesting feature of Tokyo that cherry blossoms can be seen even in the crowded Shinjuku area.
Shinjuku Gyoen, known as an urban oasis, is home to many varieties of cherry trees, including someiyoshino, the most popular cherry tree, and shidarezakura. Because so many varieties of cherry trees are planted, no matter what time of year you visit in spring, you will be happy to find something to see.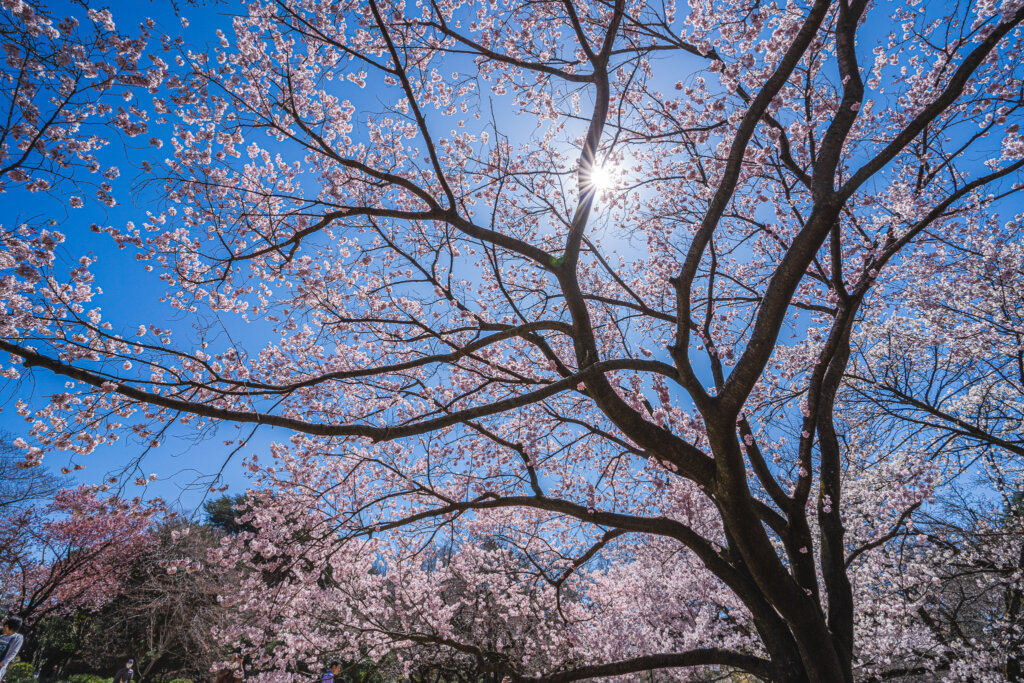 This article provides a list of the best places to take pictures in Shinjuku, so when you visit Shinjuku Gyoen, please take a look at this article to see the various places you can visit.
関連記事
Hello, my name is Nocchi.Shinjuku is home to many photo spots. Even just walking around, you often pass photographers […]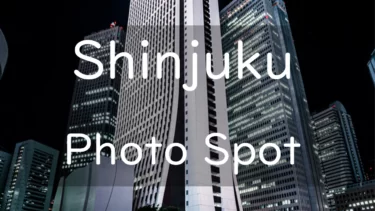 Togo Temple
Togoji Temple in Fuchu City has recently been attracting an increasing number of artistic photographers.
The temple was the model for the set of Akira Kurosawa's "Rashomon," and its presence is overwhelming. The best time to visit is around the end of March.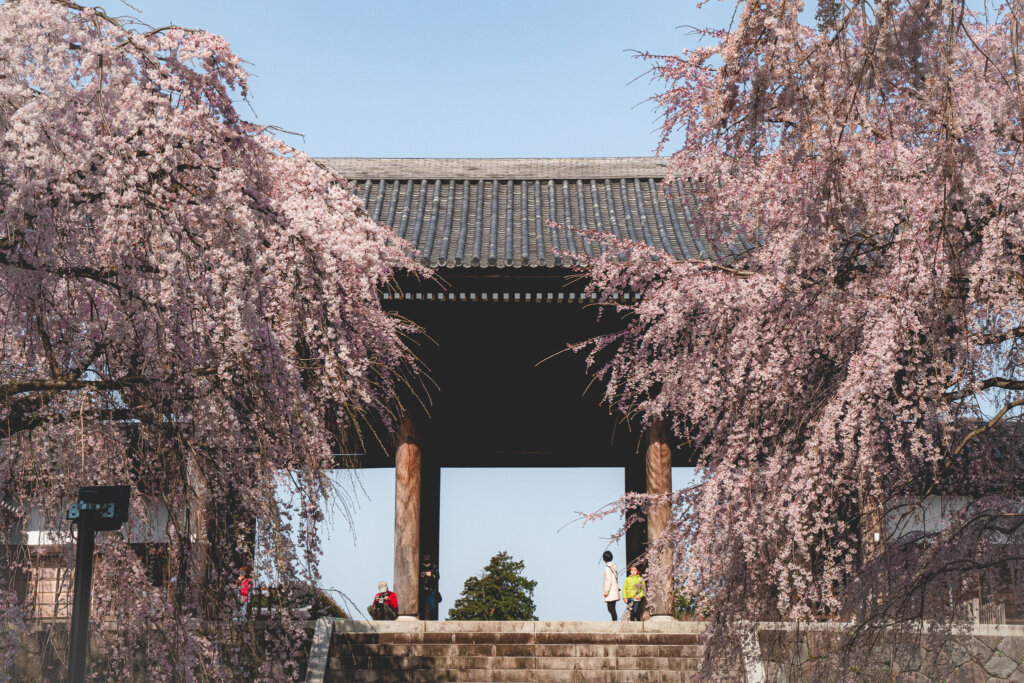 Rikugien
Many people probably think of Rikugien as the best place in Tokyo for weeping cherry blossoms. Rikugien is such a popular spot that visitors have to wait in line before the park opens, and the cherry blossoms are some of the most beautiful in Tokyo.
Please note that although the park is spacious, it is not a place for so-called hanami (cherry blossom viewing), such as drinking and eating.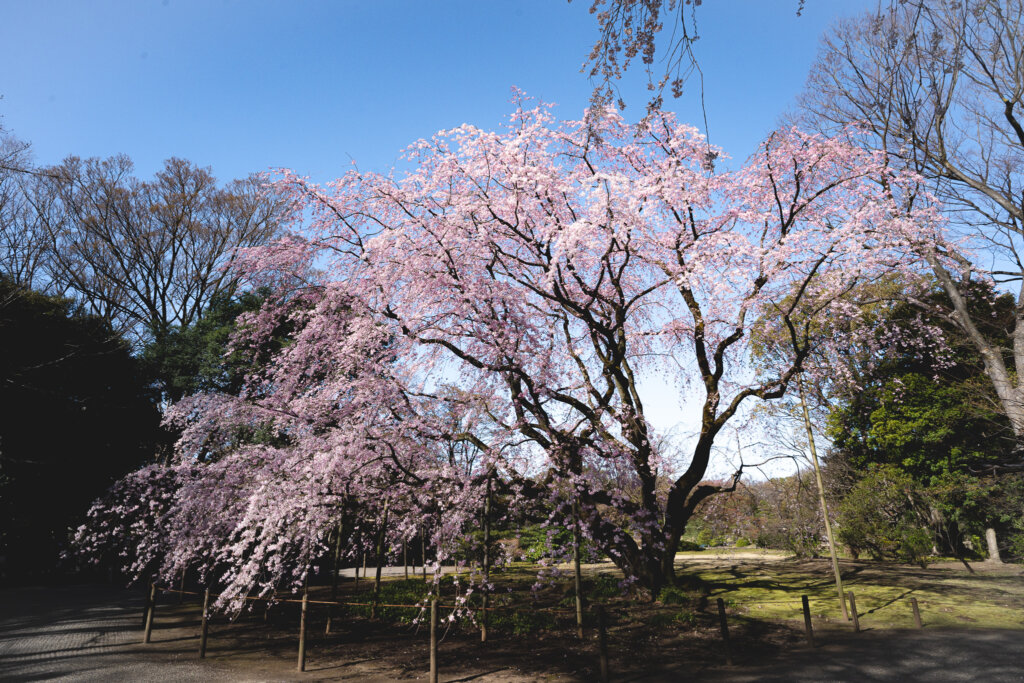 The best time to see them is in late March. The sight of the cascading waterfall is breathtaking, so be sure to go see it.
Ueno Park
Ueno Park is probably the most famous cherry blossom viewing spot in Japan.
It is such a representative cherry blossom viewing spot in Japan that an analysis of the possibility that the Someiyoshino cherry trees in various parts of Japan spread from the four trees in Ueno Park was recently announced.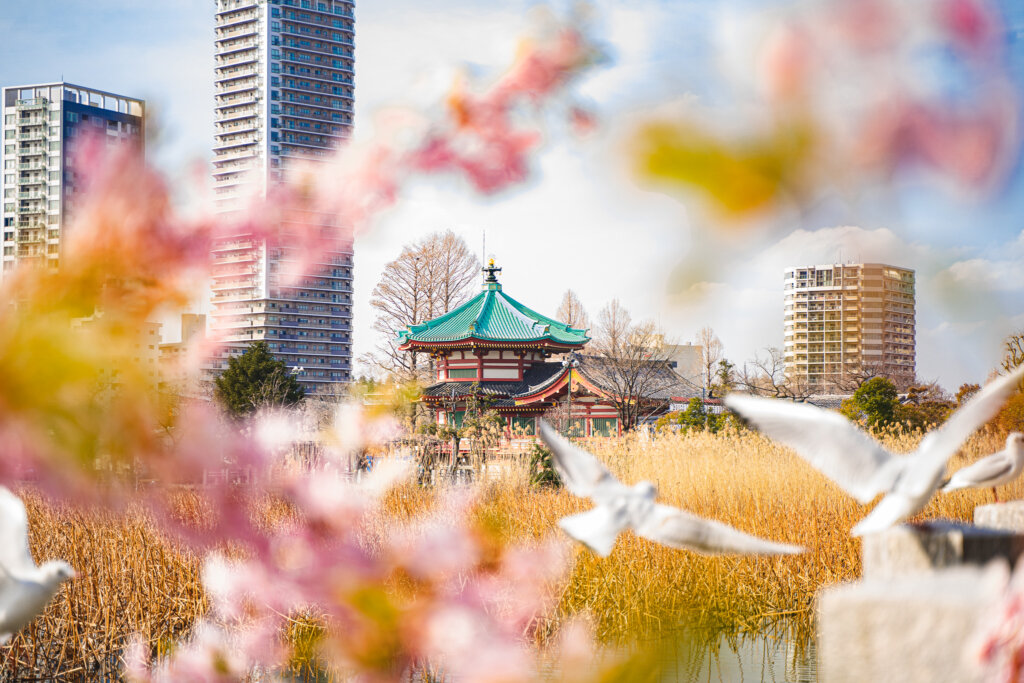 Someiyoshino cherry trees on the main street are the most famous and beautiful, but Kawazu cherry trees are planted toward Shinobazu Pond, so visitors can enjoy the cherry blossoms from an early stage.
The latter 9 locations are continued on the next page.