Hello, my name is Nocchi.
There are many ways to retouch (develop, edit) photographs.
Some of them are to give the photo a foreign look, some are to give it a movie look, some are to give it a glossy look, some are to give it a fluffy look, and some are to give it a retro look.
I often develop my photos to look like a movie.
There are many ways to develop a film-like image, but this time, I will explain the "Teal & Orange" technique.
What is Teal & Orange?
The name teal refers to a blue or green color that is close to cyan. Teal & Orange refers to a development technique that emphasizes teal and orange.
Blue and orange are complementary colors, making them an easy combination to create contrast, and it is an effective development technique when you want to give your photos a more vivid look.
The color atmosphere is like this. You can see that the teal and orange are quite emphasized and go well together.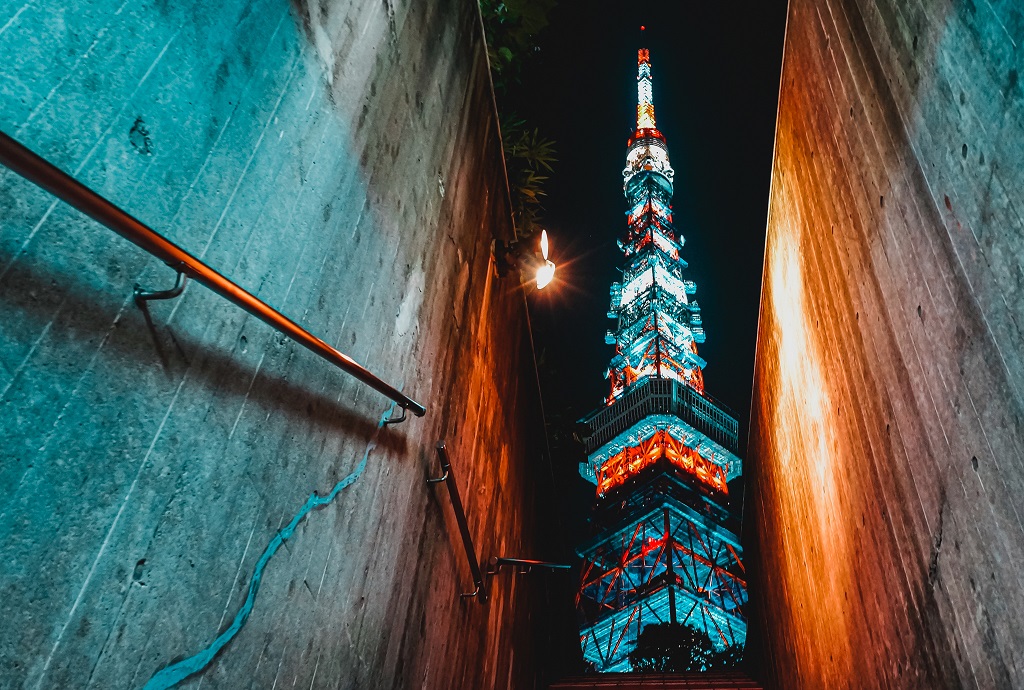 Incidentally, the SIGMA fp camera has teal & orange as one of its color modes, which makes it easy to take pictures.
Since I don't have a SIGMA fp, I will use Lightroom to make my photos look more like teal & orange.
Reproducing Teal & Orange in Lightroom
Now let's get closer to teal & orange in Lightroom.
Subject Photo
Here is the subject photo for this issue.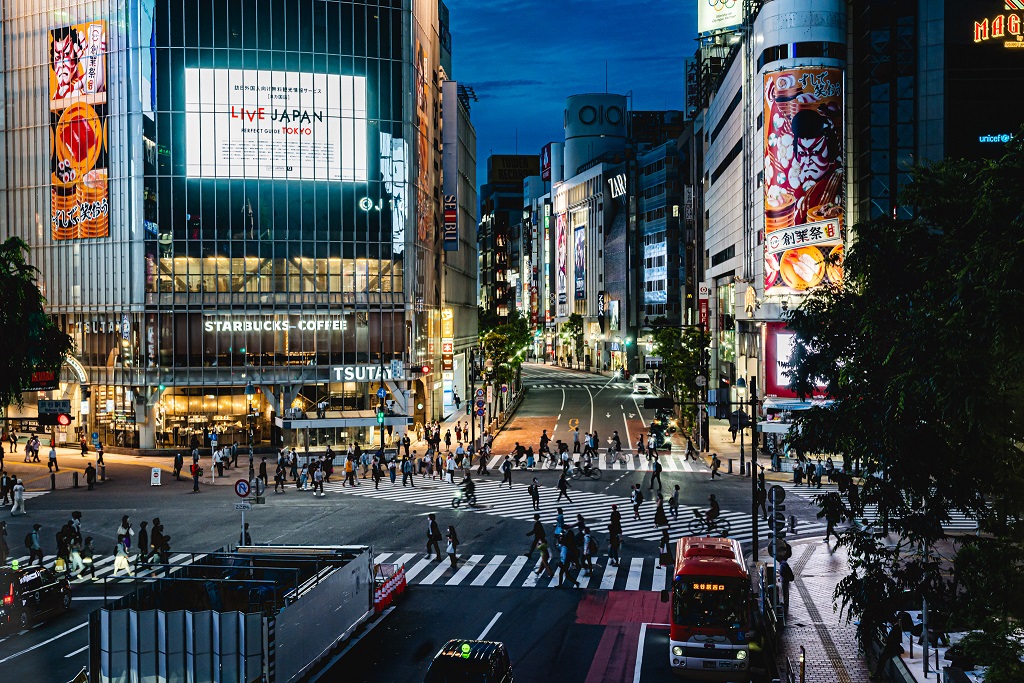 Since the basic brightness and other corrections have already been made, we would appreciate it if you could refer to the following article for basic corrections.
関連記事
Hello, my name is Nocchi.Do you retouch your photos?I am the type of person who does a lot of retouching, but I thin[…]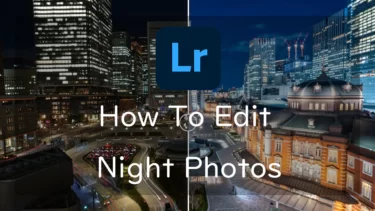 Only a color mixer can do it.
Since the basic corrections have already been made, we will use only Lightroom's Color Mixer panel for color creation.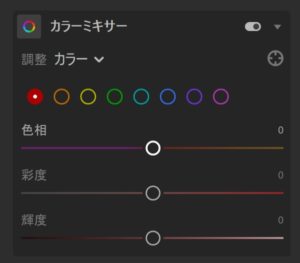 How to make teal
The first step is to teal the blue color.
By tilting the blue hue toward the aqua side, we can make it closer to cyan.
Cyan is also the base color, so saturation is increased. The changes can be easily seen when looking at the sky or a road.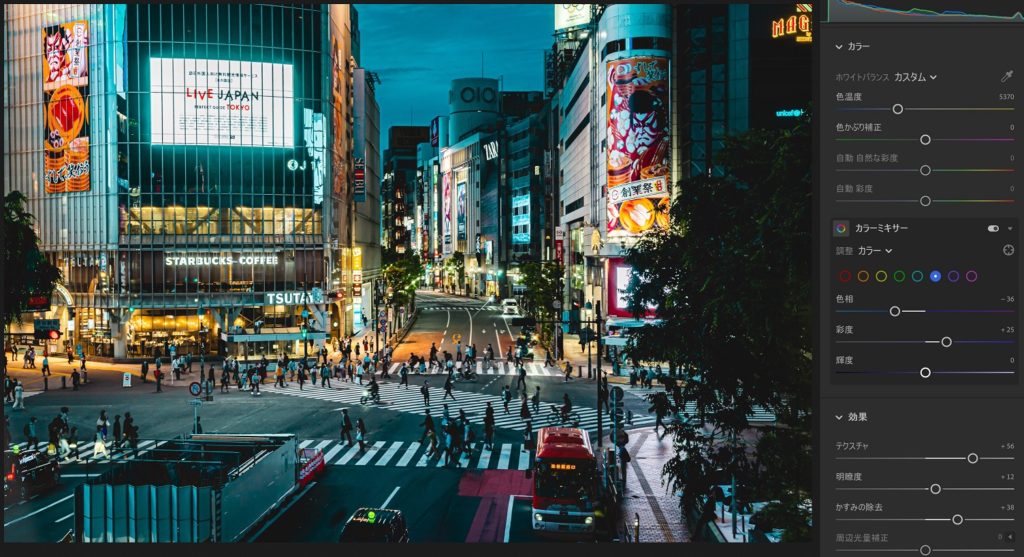 If aqua is still present, you may want to make this adjustment if you are concerned about it, as it will blend in if you tilt the color blue slightly and reduce the saturation.
Orange
Next is orange, which is also the key color. Orange is a color that is easily noticeable by nature, but we will emphasize it further.
The hue of orange is now slightly more red, and the saturation is also increased. The streetlights reflected on the road and the lighting inside the building are now more pronounced.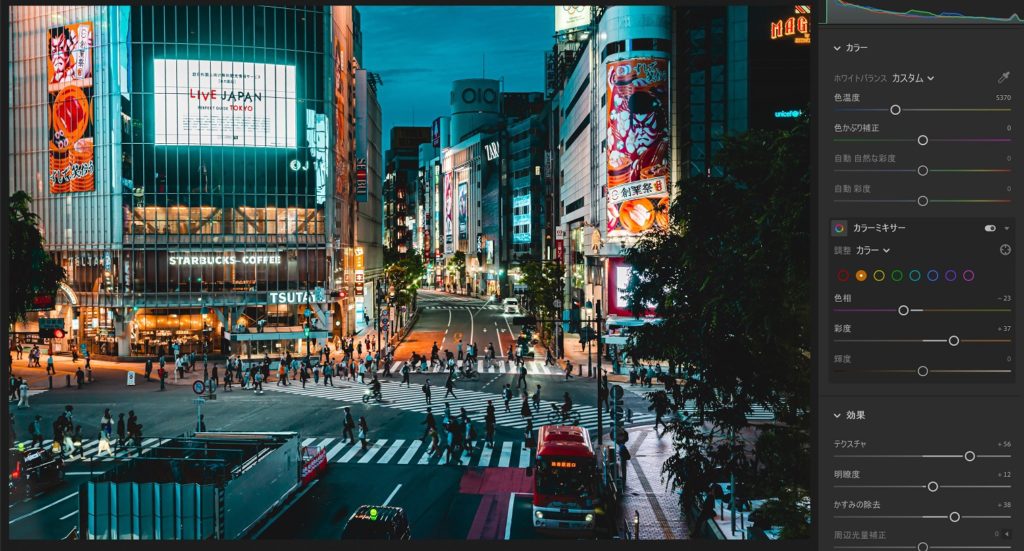 Red
Since red is a color that tends to have more presence than orange, the key is to blend it into the landscape as much as possible without disturbing the orange.
In the case of this photo, the bus in the foreground and the red color of the advertisement still have a presence when viewed as a whole in the photo, so the red hue should be tilted toward orange.
By reducing the saturation, the red of the bus and advertisements can be blended into the photo without disturbing it.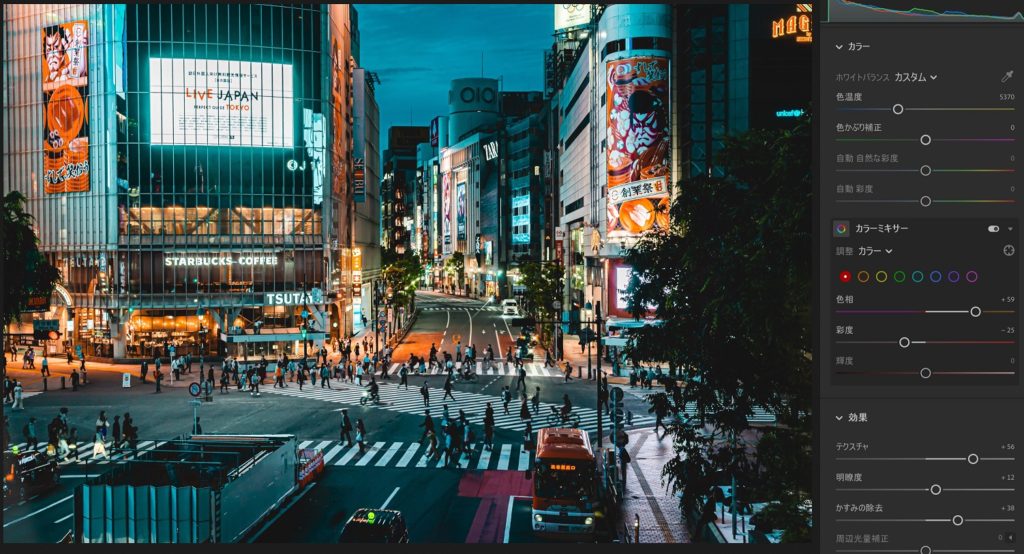 Yellow
Yellow, like red, is also blended into the landscape by leaning toward the orange side and reducing saturation.
In a nightscape, the light from streetlights and buildings has a great influence on the color rendering, so I consider this change to be a simple but important element.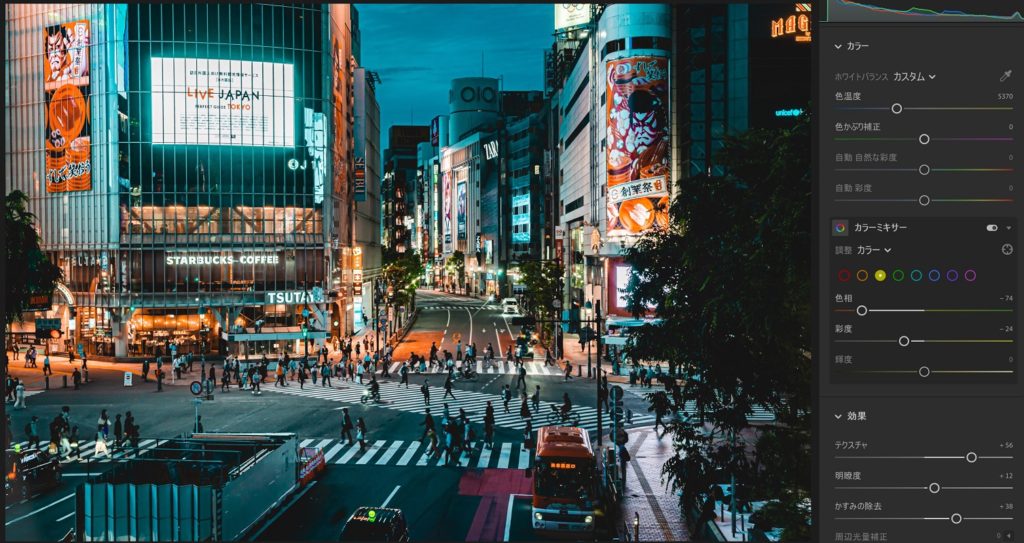 Other Colors
The saturation of green, purple, and pink, which have not been touched yet, can be lowered to -100 to emphasize the teal and orange more.
This is a matter of personal preference, but by clearly defining the colors you want to emphasize, you can create an impact on the viewer and make the photo more cohesive.
I often retouch colors that are not teal and orange, but that I do not want to emphasize, by reducing the saturation of the colors.
Completed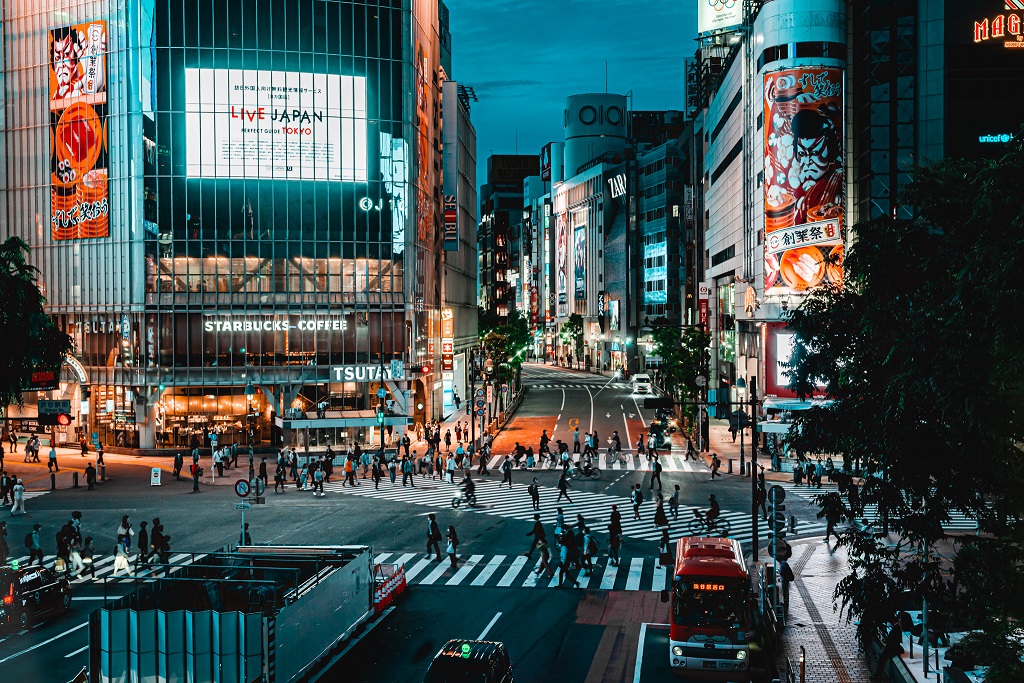 That's how it was completed.
Just by changing the hue of each color, the overall impression of the photo may have changed significantly.
Before and after development comparison
Left: before, right: after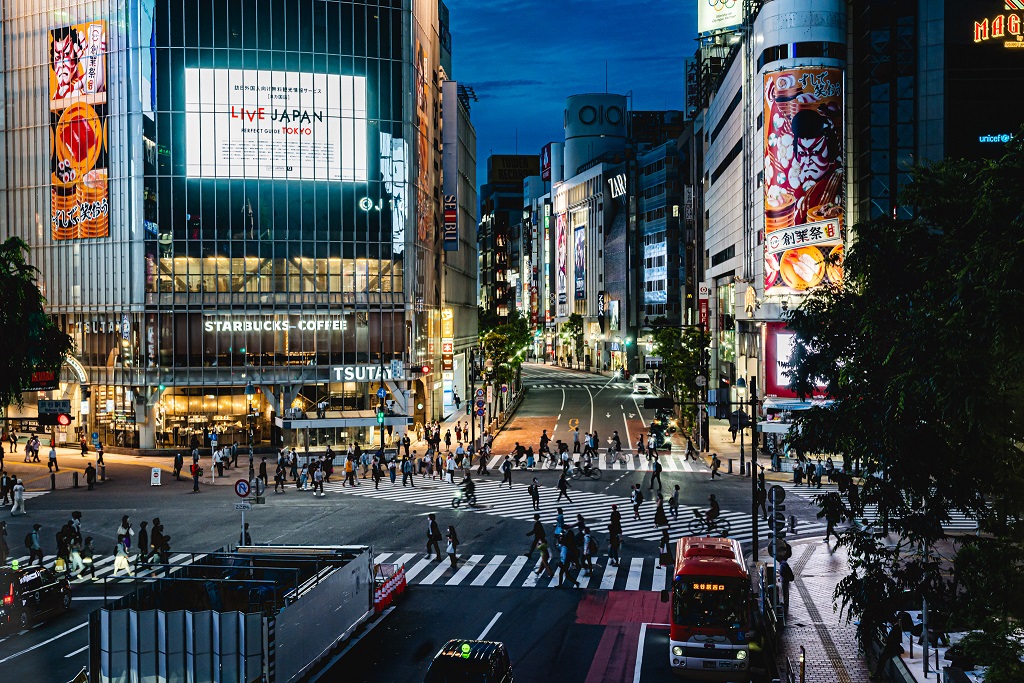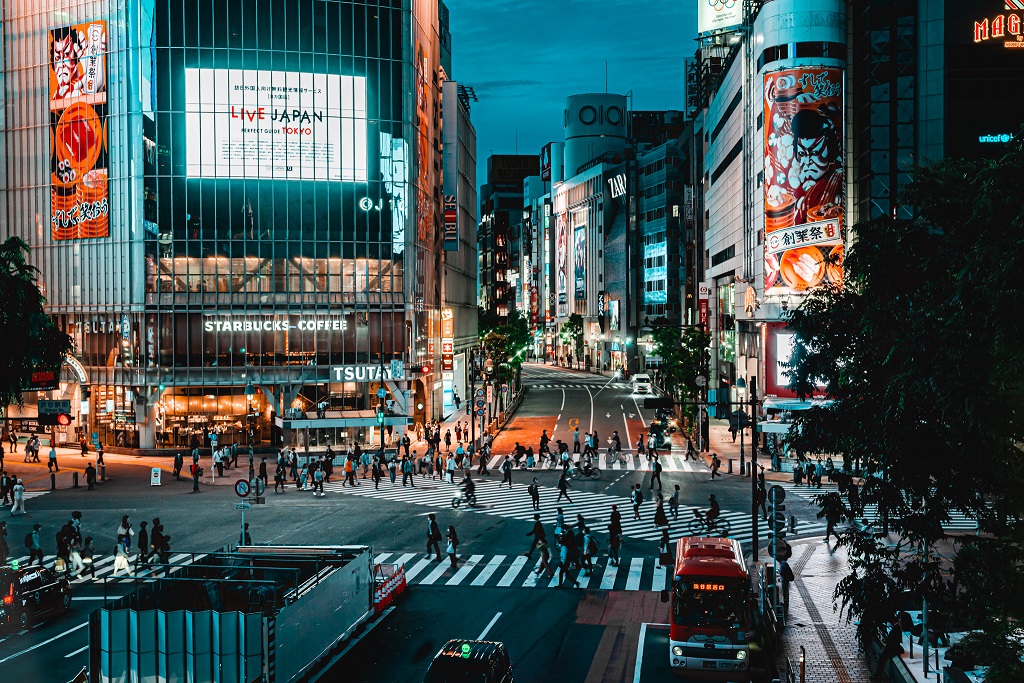 Example of teal & orange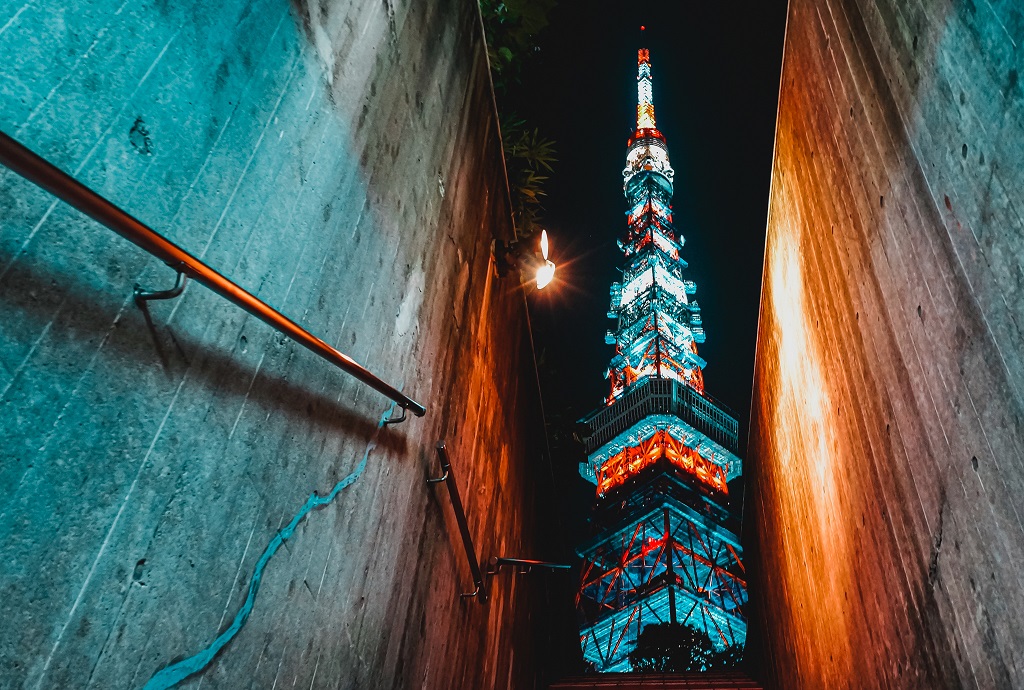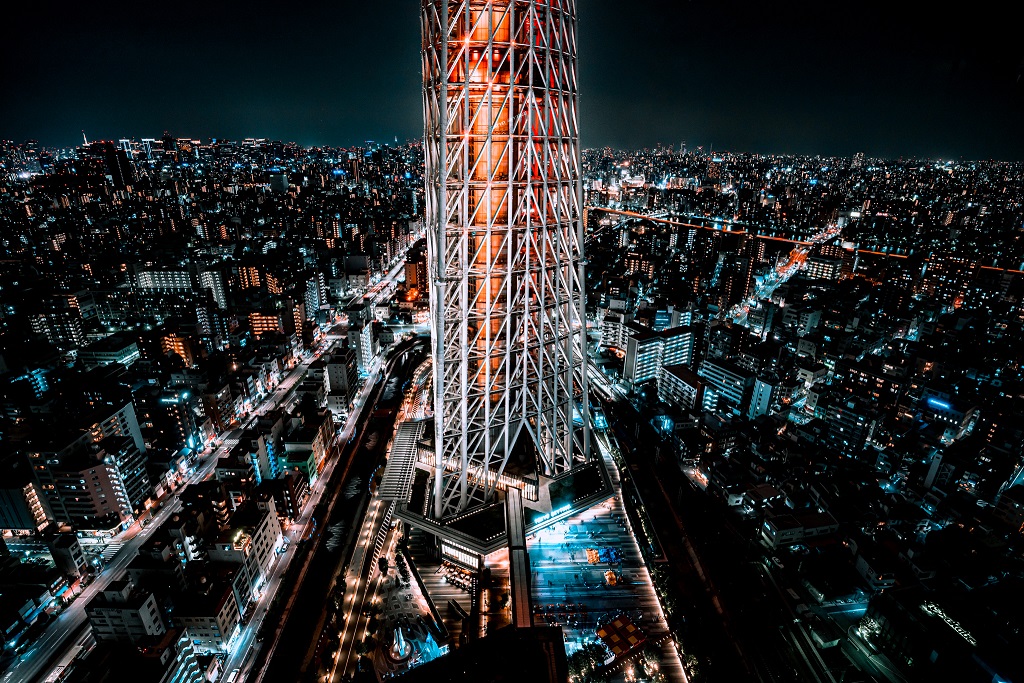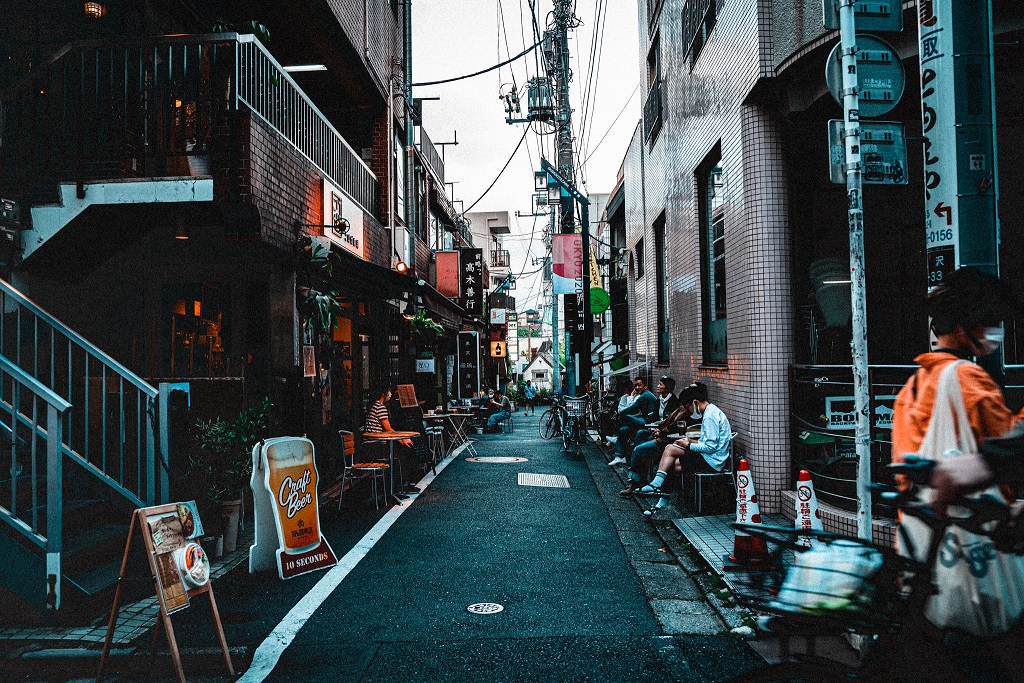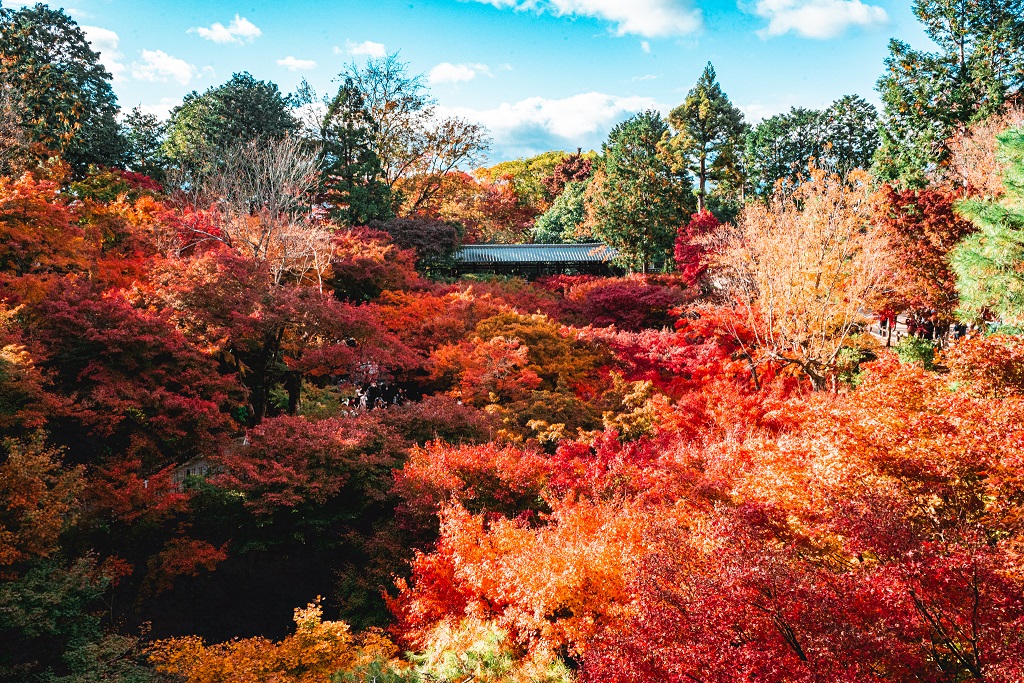 Finally.
Lightroom also has other features that allow you to change the brightness, color tone curve, color grading, and color tint of each color, so if you want to be more particular, you may want to try those as well.