Hello, my name is Nocchi.
Shinagawa has a strong impression of an office district. You may think it is not a place where you can enjoy photography, but in fact, the station's Konan Exit is a busy shopping area, and the Takanawa Exit is home to the Shinagawa Prince Hotel and various entertainment facilities, making it a suitable place to play as well.
This makes it possible to take a wide variety of photos with different atmospheres.
In this article, I would like to introduce some of the places I have photographed in the Shinagawa area.
11 photo spots near Shinagawa
There are many places to take pictures in the Shinagawa area, from spots near the station to places a little further away. Depending on how you go around, you may be able to get around the area in a day.
Shinagawa Station Konan Exit
The first exit is the Konan Exit of JR Shinagawa Station.
The exit is on the second floor, and there are bus stops and a cab stand on the first floor. This is also a place where you can take cool photos by making use of the difference between light and dark, so let's expand your creativity and take some shots.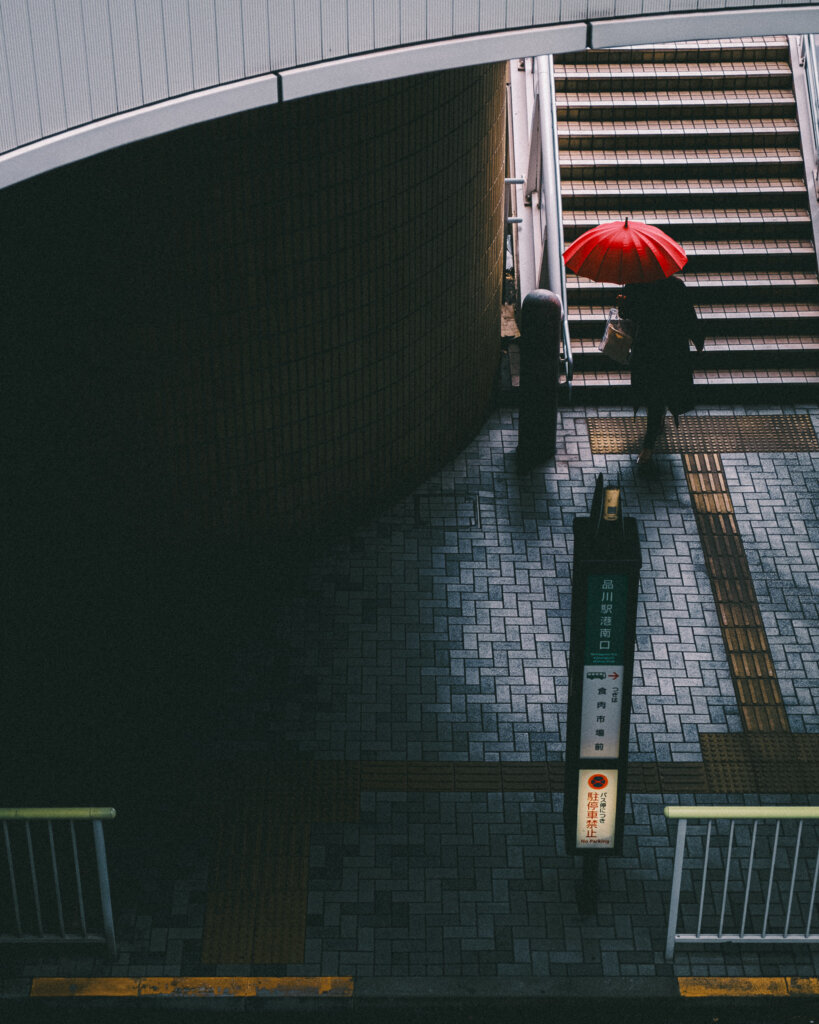 The concourse of Shinagawa Station, often featured on wide TV shows, is a passageway that leads to the Konan exit. It is also a good place to take photos while being careful about privacy because there are too many people.
Shinagawa Intercity is another interesting place to take photos.
Maxell Aqua Park Shinagawa
At the Takanawa exit is an aquarium called Maxell Aqua Park Shinagawa. It is a little smaller in scale, but the attraction is the flamboyant staging and displays typical of aquariums in Tokyo.
Another nice thing about the aquarium is that it is stable and enjoyable even on days when the weather is out of control.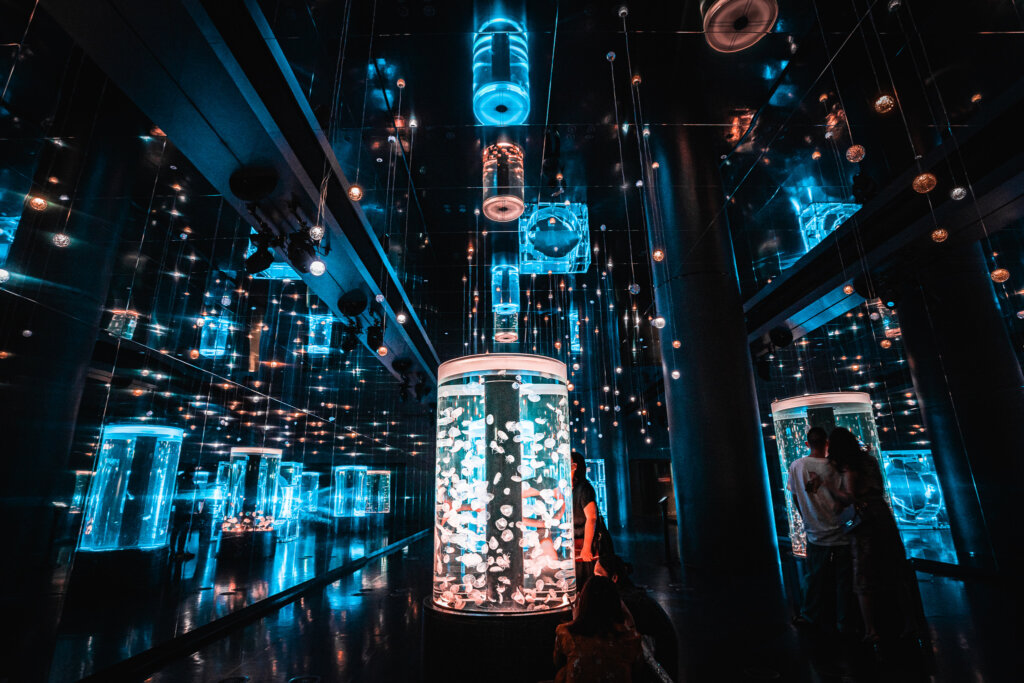 The jellyfish also projected on the ceiling and walls are fantastic and beautiful.
The best part is the dolphin show!
The dynamic dolphin show with music that changes with the seasons and events is unique to Aqua Park Shinagawa.
Try to time your shots accordingly.
Yatsuyama Bridge intersection
The Yatsuyama Bridge intersection is a famous spot for photographing the Keikyu and Toei Asakusa lines running above ground.
You can photograph the Keikyu and Toei Asakusa lines running above ground.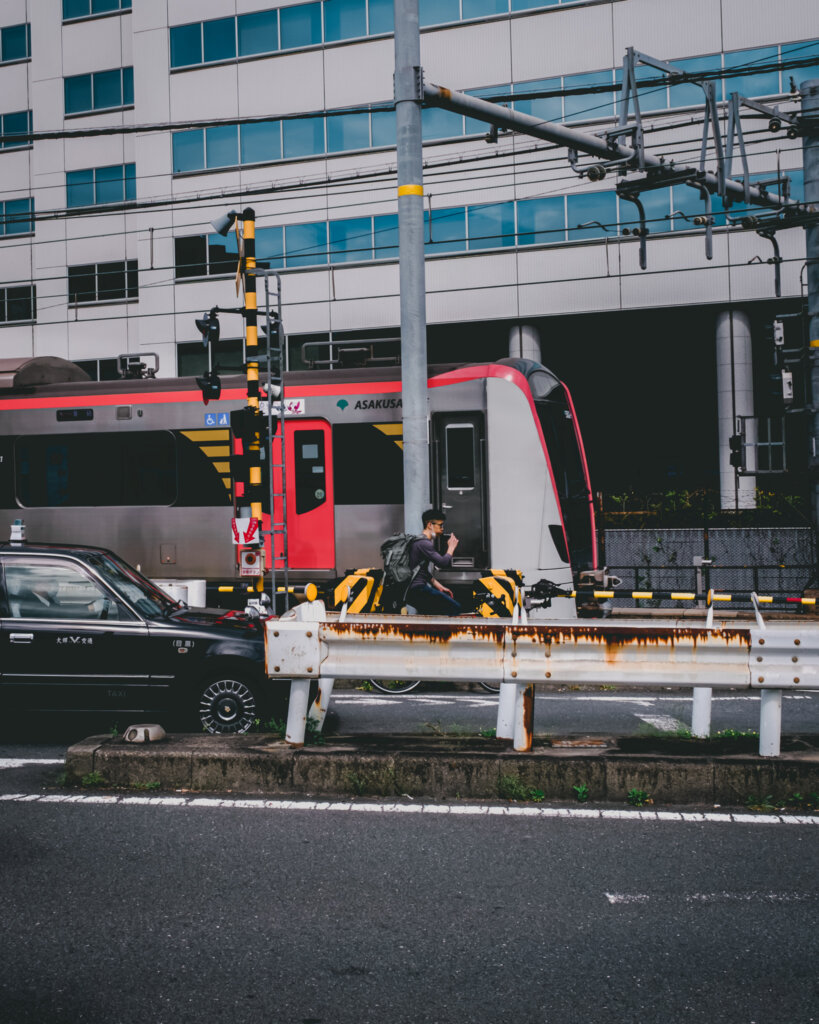 There are many other places in Shinagawa where you can take pictures of trains besides the Yatsuyama-bashi crossing, so be sure to look for other spots as you walk around.
Takanawa Prinzchengarten
Takanawa Prinschengarten is famous as a social networking spot.
It is a facility that recreates the streets of Rothenburg, Germany, and many people seem to hold their weddings there.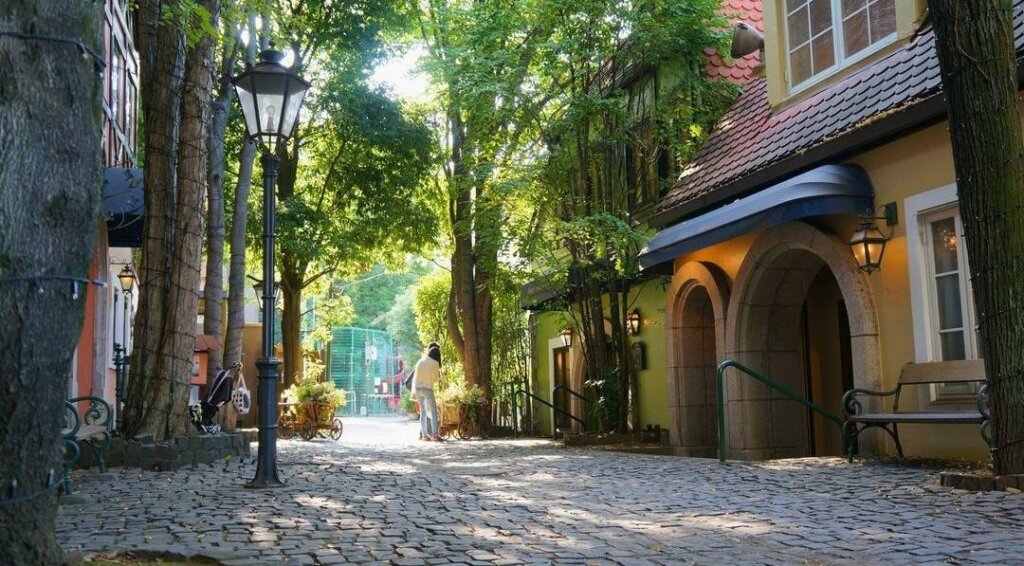 If you want to take stylish photos while enjoying the European atmosphere, this is the place for you. It is also a great place for portrait photography.