Hello, my name is Nocchi.
Roppongi is home to some of Japan's largest corporations and high-brand stores. The glittering streets of Roppongi, day or night, are the very image of Tokyo.
Roppongi is home to many photo spots, and all of them are great places to take cool pictures. In this article, we will introduce eight of the best places to take pictures in Roppongi.
8 photo spots in Roppongi
Roppongi may give the impression of being an adult town. If you have any doubts about whether a young boy with a camera is allowed to enter such a place, let's put those doubts to rest right away.
As I mentioned at the beginning of this article, Roppongi has many attractive spots for photography, so there are many friends with cameras. Some of them are often working with models to take portrait shots. You can take pictures in peace.
Let me introduce you to Roppongi's photo spots in order.
TOKYO CITY VIEW
If you want to photograph urban scenery in Tokyo, this is the place to go without hesitation. This is the Tokyo City View at the Roppongi Hills Observation Deck.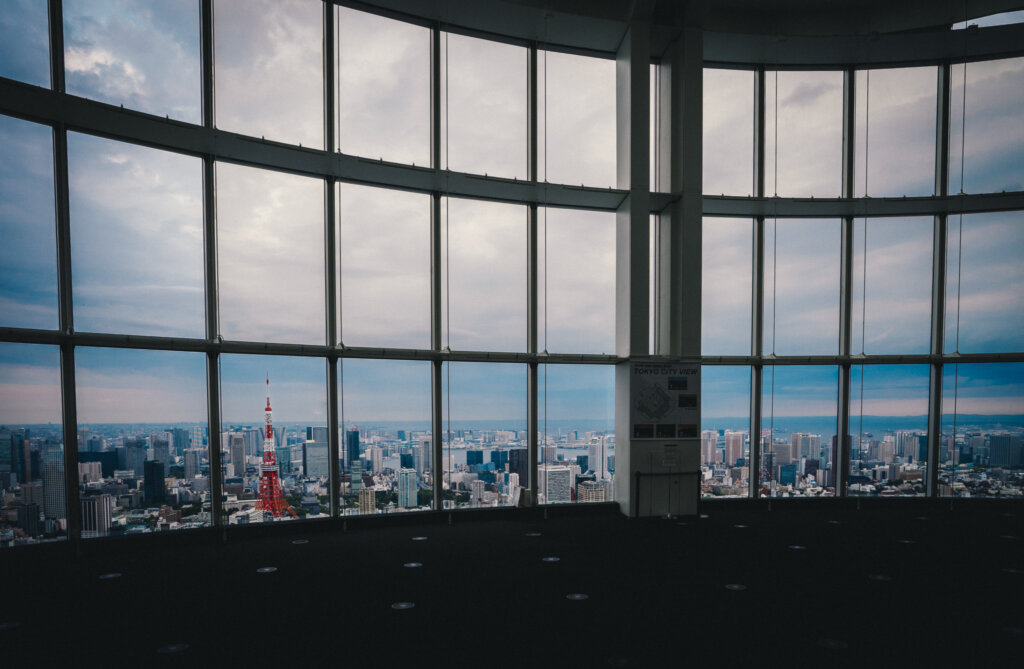 The 52nd floor of Roppongi Hills is an observatory, with a glass wall that creates a sense of freedom.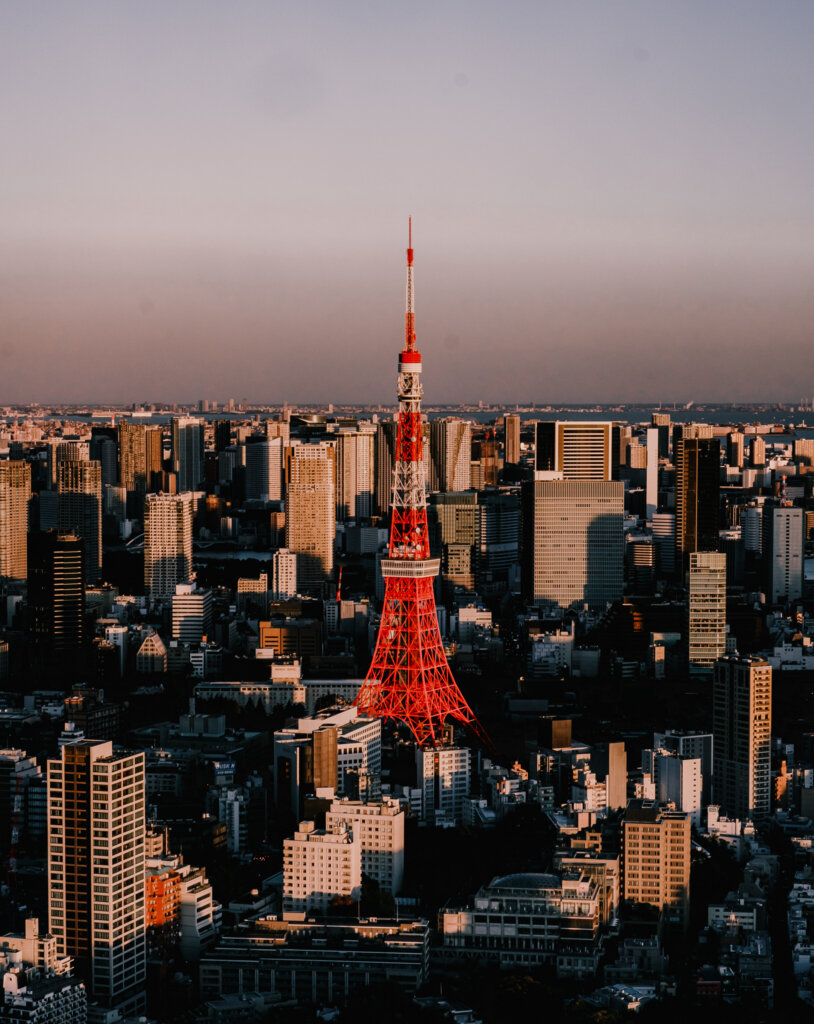 From here, you can see Tokyo Tower without any separation from the rest of the city. While there are many spots where the Tokyo Tower is covered by buildings, this is one of the best places in Tokyo where the entire view of the Tokyo Tower can be seen.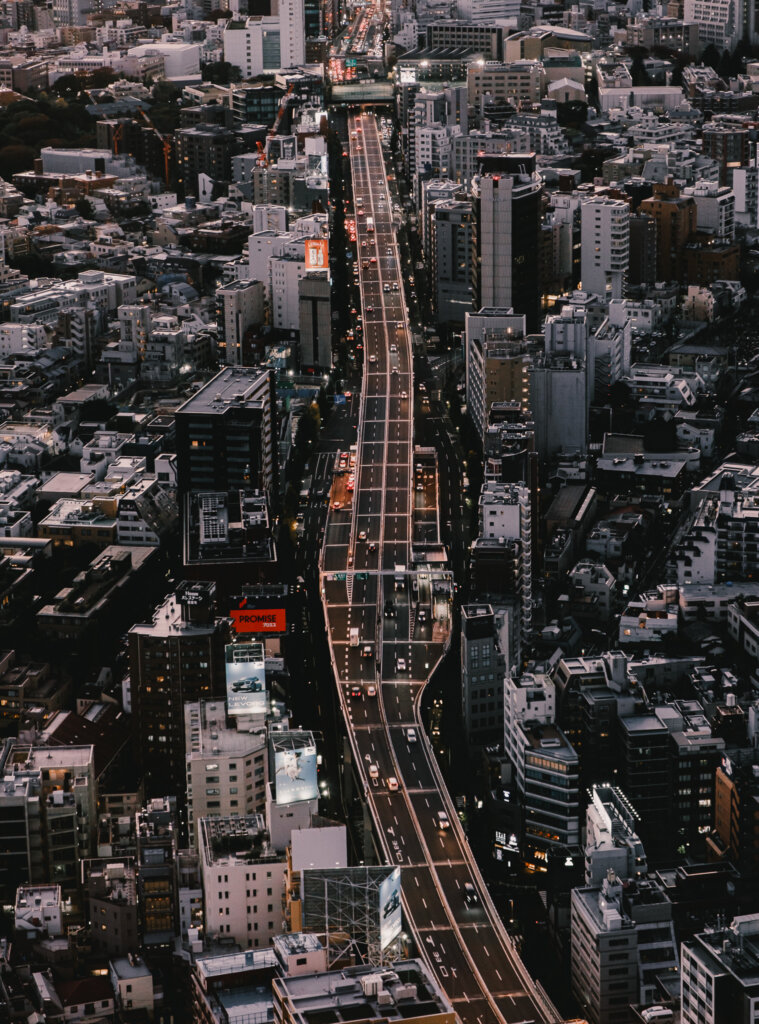 The Tokyo Tower is also a wonderful sight, but you can also see the Metropolitan Expressway that runs in a straight line from Roppongi to Shibuya. Depending on how you shoot, you can take very dynamic photos, so please give it a try.
Roppongi Hills Hillside
Another Tokyo Tower-related location, Hillside in Roppongi Hills, is also a good place to take pictures of the Tokyo Tower. Hillside is located adjacent to Museum Cone, and below it is the Mori Garden.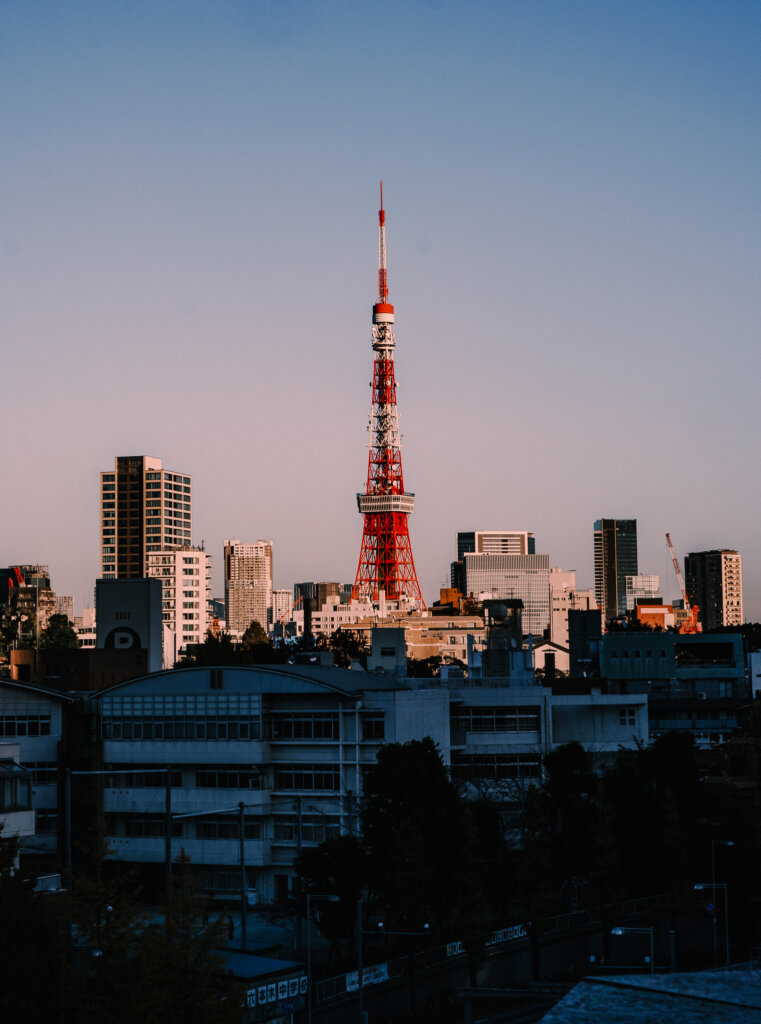 Although the Tokyo Tower is a little hidden from this location, the view of it growing out of the city is a typical Tokyo scene. In spring, it is a good idea to photograph the Mori Garden with the cherry blossoms in full bloom.
In addition, since busy roads can be seen, it may be a good idea to photograph them together with the light trails of cars.
Keyakizaka Street Bridge Level
Next is this spot, which is also the standard spot for Keyakizaka illumination. Its official name is Keyakizaka-dori Bridge Level.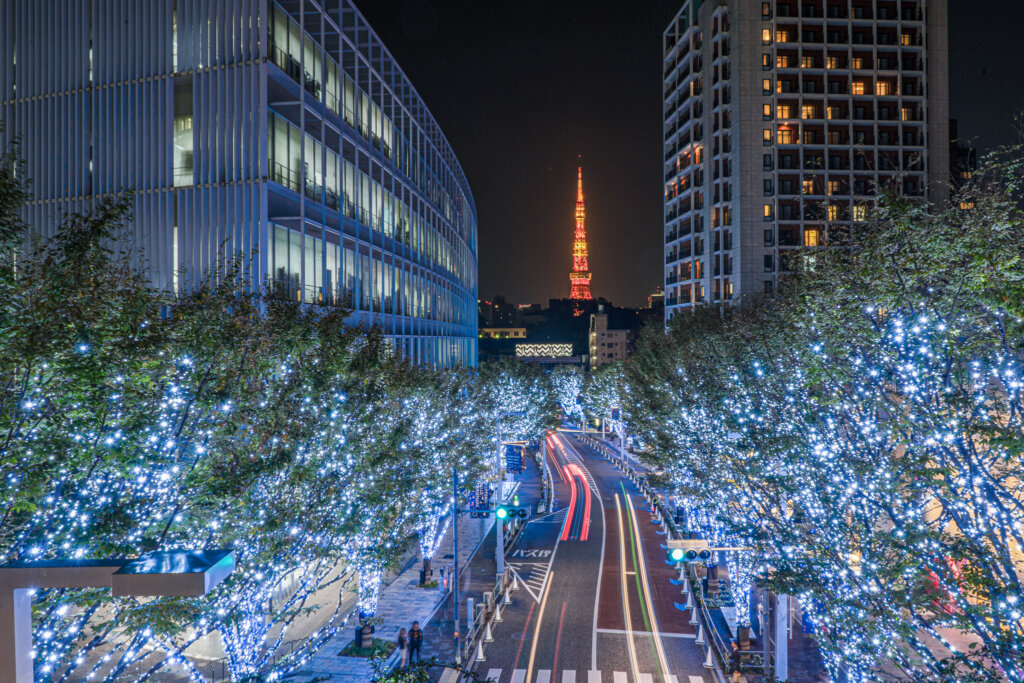 Even if you have never been to Tokyo, you have probably seen this photo composition at least once. It is so famous that it becomes a crowded place with couples during the Christmas season.
Even if it is not the time of illumination, you can still take powerful pictures of the zelkova trees on both sides of the building and the Tokyo Tower.
The second half continues on the next page.