Hello, my name is Nocchi.
Odaiba is home to many tourist attractions. Odaiba, which was developed by reclaiming Tokyo Bay, is now visited by many foreign tourists as well as Japanese. The many tourist spots also mean that there are many places to take pictures.
Some places have a foreign atmosphere that does not resemble Tokyo, and there are many spots where you can take unique photos that are unique to Odaiba. In this issue, we will introduce some of the best places to take pictures in the Odaiba area.
Please take your time to visit these spots while sightseeing and taking photos.
13 photo spots in Odaiba
In Odaiba, you can take pictures of the glittering Tokyo cityscape, but there are also a variety of spots where you can enjoy nature or where you can take portraits. Some of these spots are only available for a limited time, so it may be a good idea to take photos with the seasons in mind.
Odaiba Beach
Many people probably think of this place when they think of Odaiba.
It has a nostalgic atmosphere as if you were on a beach overseas. If you are tired of shopping, this is a good place to take a break. The best time to take pictures is when the sun is setting or not.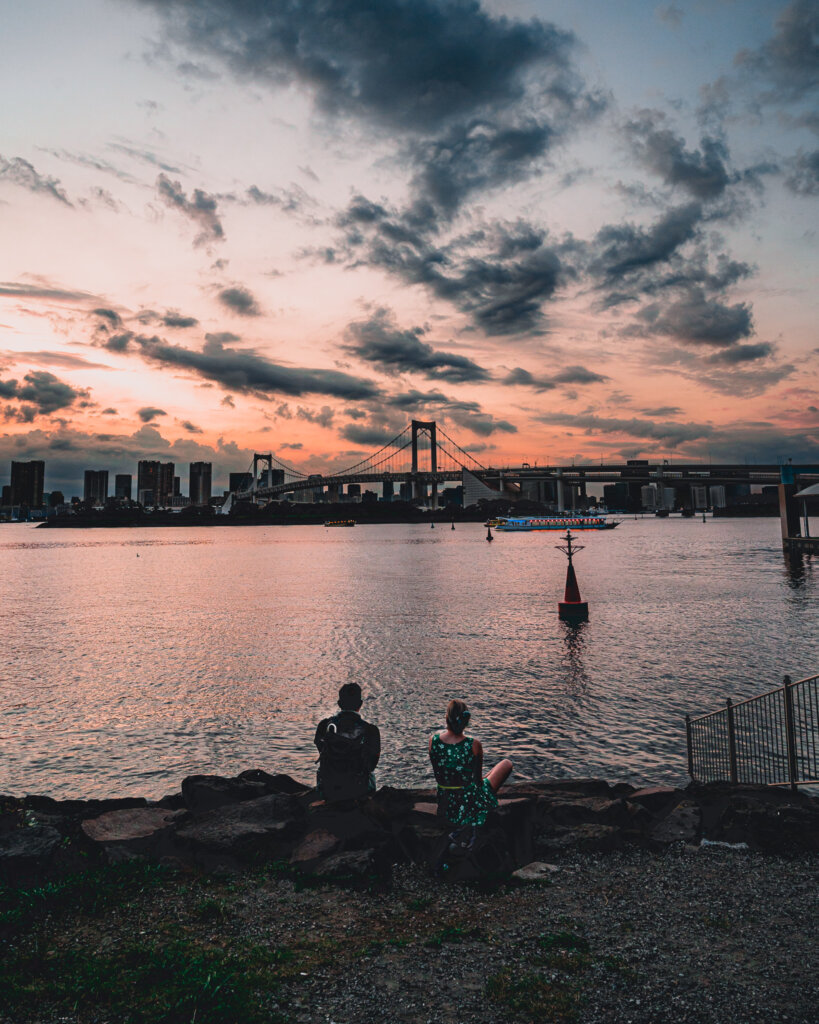 Odaiba Seaside Park
Odaiba Beach is located in a large park called Odaiba Kaihin Park. From this park, you can take a picture of Tokyo Tower right in the center of the Rainbow Bridge.
After the evening, you can take photos in Odaiba Kaihin Park.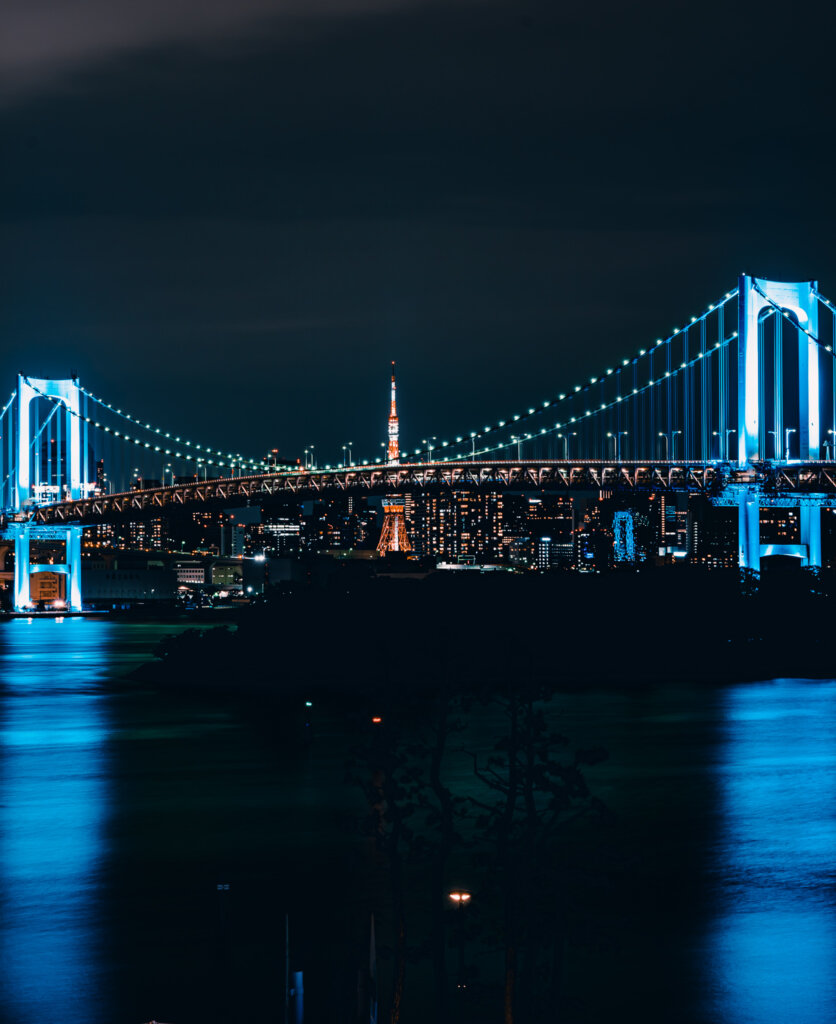 Daiba Park
This may be a surprisingly unknown spot. If you walk in the northwest direction in Daiba Park, you will be able to see the powerful Rainbow Bridge up close.
There are no streetlights here, so a flashlight is essential when taking pictures at night.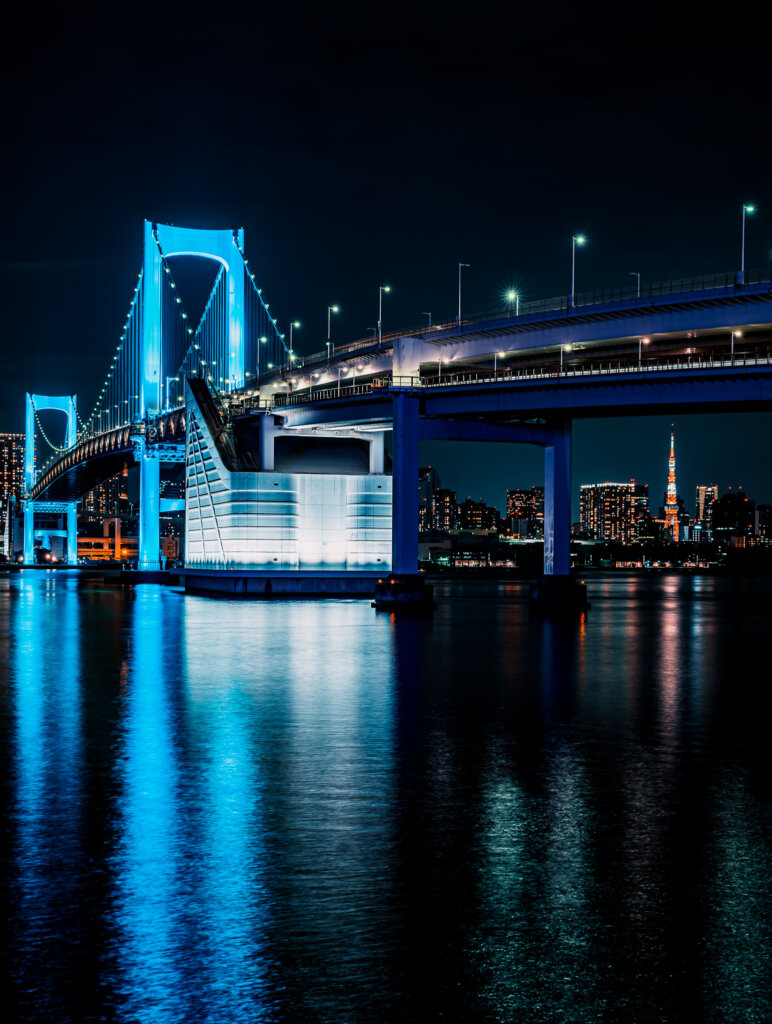 DECKS Tokyo Beach
At DECKS Tokyo Beach, there is an exterior staircase that leads to the seaside restaurant on the 7th floor. This is a relatively high vantage point from which to take pictures, allowing you to incorporate a variety of elements into your composition.
If you want to look down from above, try shooting from this location.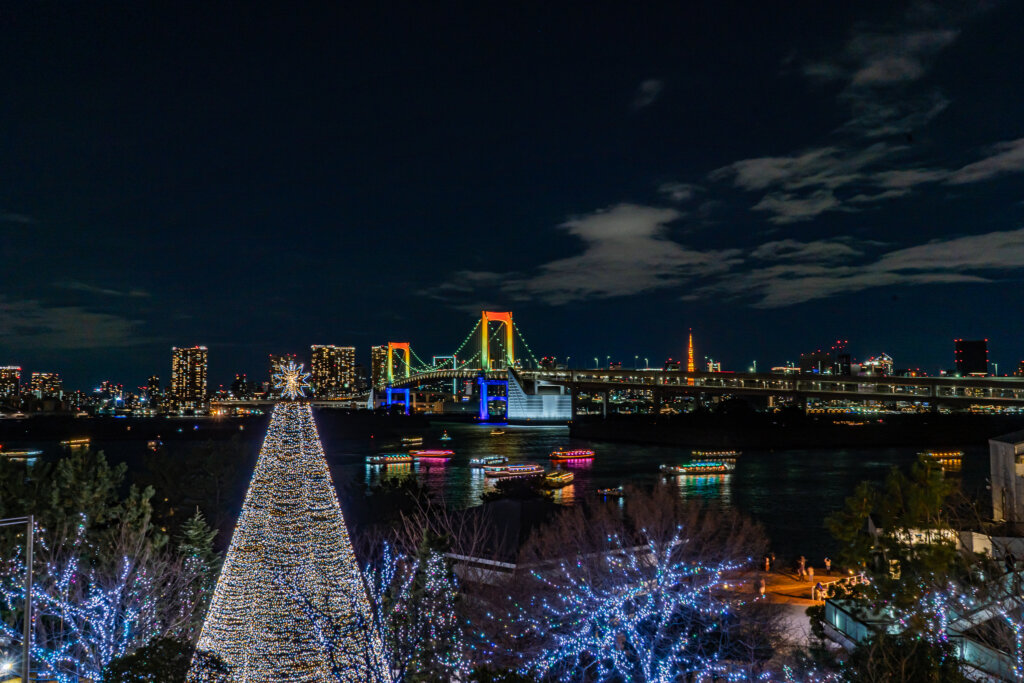 Odaiba Rainbow Fireworks
In December, there is a fireworks display called "Odaiba Rainbow Fireworks," which lasts only five minutes. Although very short, the fireworks are bright and very beautiful in the clear winter air.
This picture was taken from Odaiba Kaihin Park, but you can take pictures of this fireworks display from basically anywhere in Odaiba.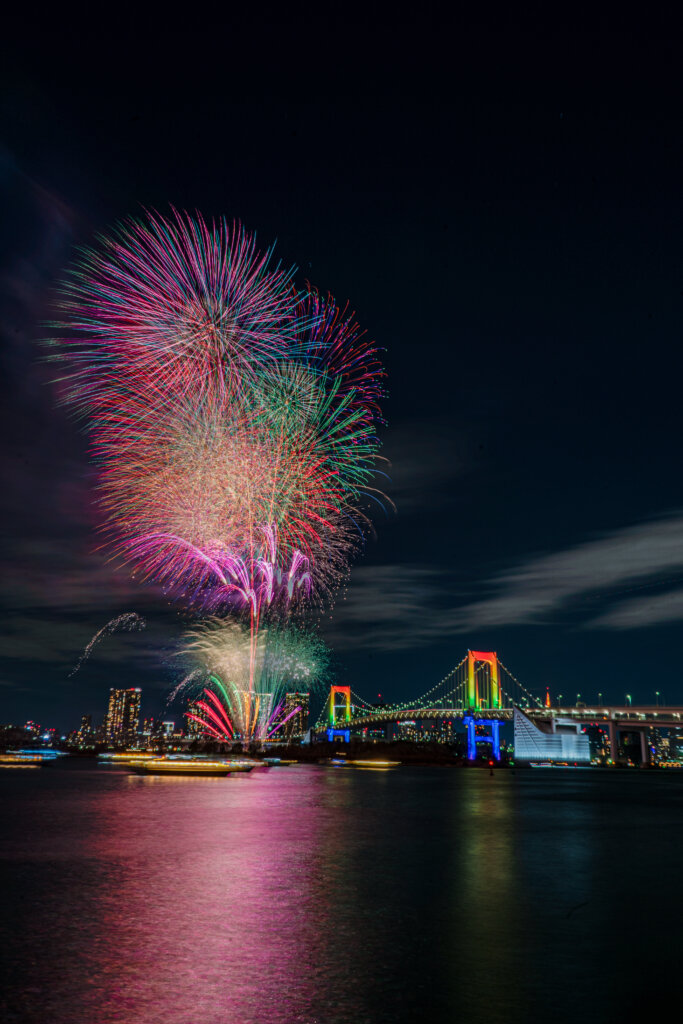 Symbol Promenade Park
Symbol Promenade Park is a rare place in Tokyo where you can enjoy many hydrangeas. Not only blue hydrangeas, but also purple hydrangeas and white hydrangeas such as Annabelle are in bloom.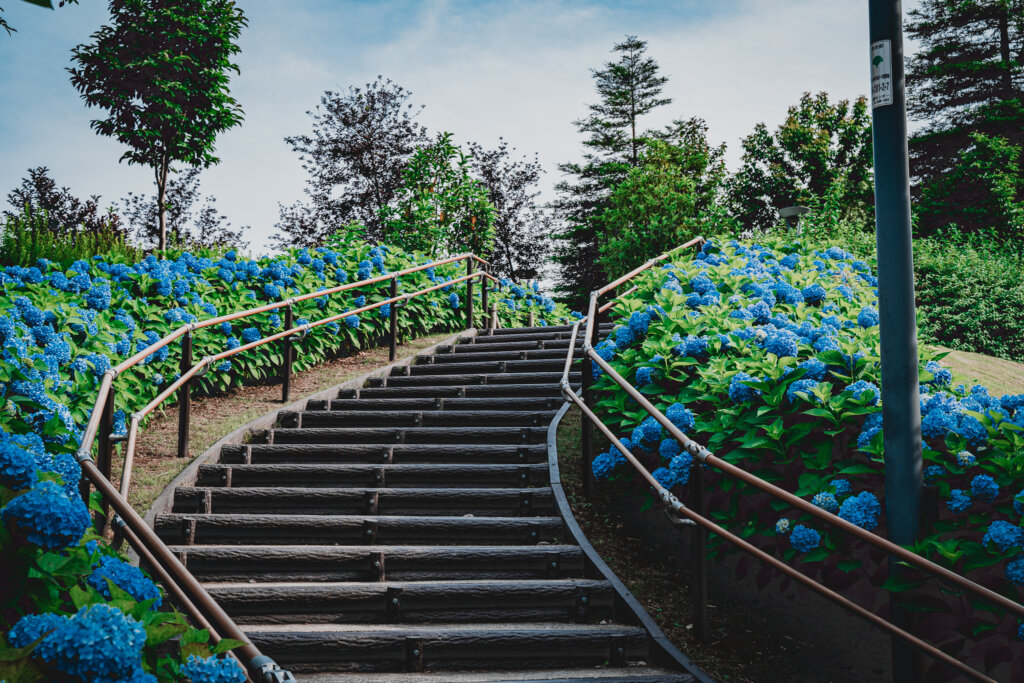 The second half continues on the next page.