Hello, my name is Nocchi.
Tokyo has many photo-worthy spots, but the Shinkansen running through the city is another attraction of Tokyo.
As a native of Hokkaido, I have rarely had the opportunity to see even a bullet train, but I still get a kick out of the sight of a Shinkansen running through the city just by walking around.
Whenever I take pictures of Tokyo, the Shinkansen is always in the frame, and I feel that the Shinkansen and other trains are an inevitable part of the city when trying to express Tokyo.
In this article, I will introduce 11 spots in Tokyo where you can see the Shinkansen.
11 Shinkansen photo spots in Tokyo
Tokyo's Shinkansen stations are Tokyo Station and Shinagawa Station. There are not many spots near Shinagawa where you can see the whole view of the Shinkansen, so you will naturally be near Tokyo Stations such as Yurakucho and Shinbashi.
Since there are many spots in the vicinity, it is possible to take pictures of only the Shinkansen in a single day.
Tokyo Kotsu Kaikan Rooftop Garden
The Shinkansen can be seen up close from the rooftop garden of the Tokyo Kotsu Kaikan, a three-minute walk from Yurakucho Station.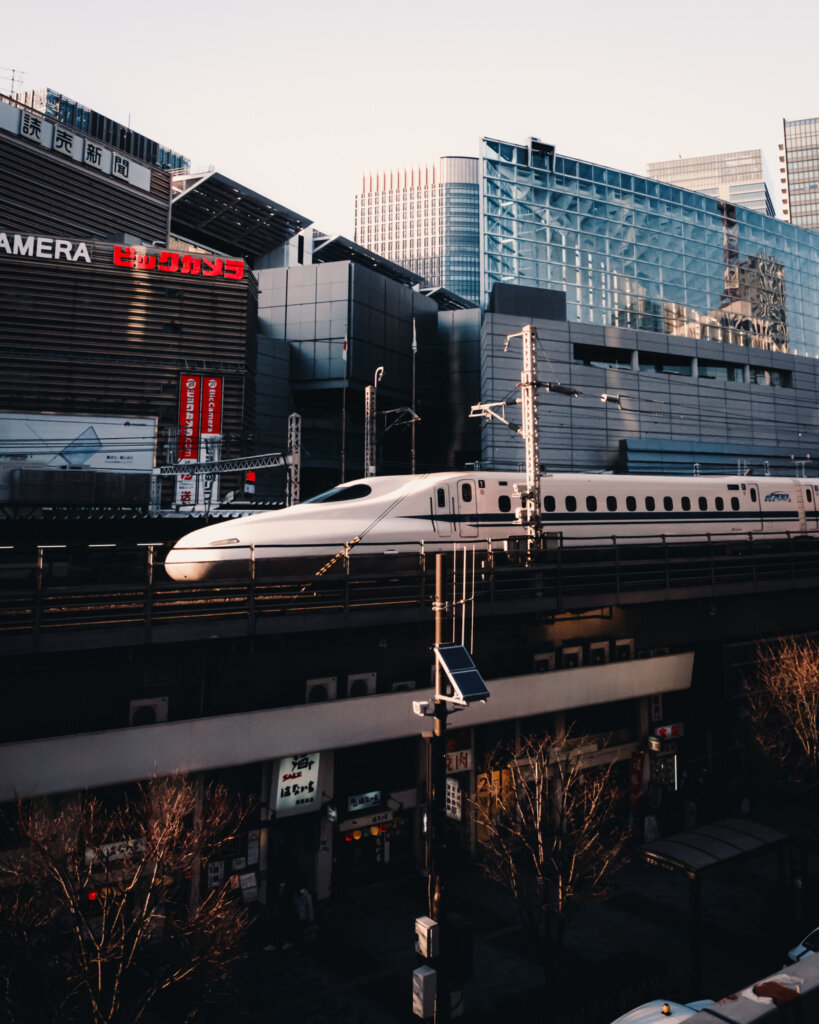 Since the Shinkansen departs from or just before Tokyo Station, it is very easy to take pictures from here as you can see the Shinkansen running slowly.
Thankfully, admission to the garden here is free, so it is easy to visit. On weekends and holidays, this spot is crowded with parents and children, so be sure not to disturb them.
Yurakucho Itocia
Yurakucho Itocia, a commercial complex with Marui as its core store, has many glass-walled areas where visitors can see the Shinkansen bullet train.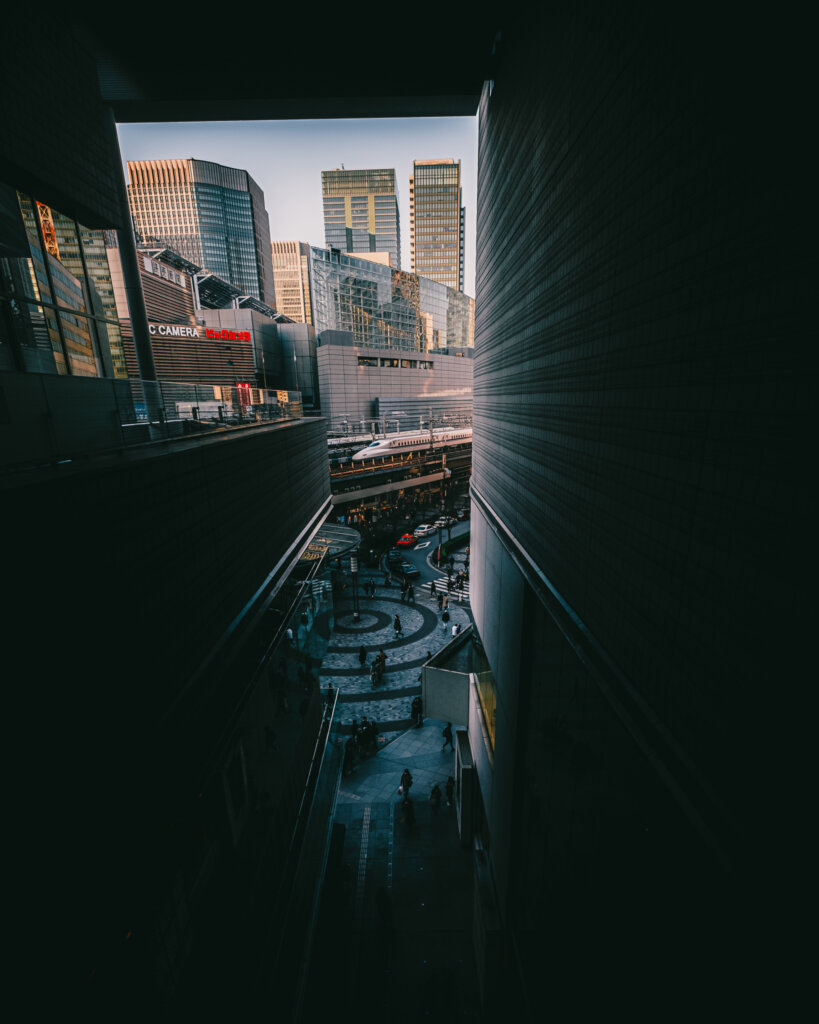 The Shinkansen is a good spot to get a bird's eye view of the combination of the city and the Shinkansen since you can see higher and farther than the Kotsu Kaikan, but it is not a place to take pictures but a place to shop, so do not wait around or take up positions that may cause inconvenience.
KITTE Garden" rooftop garden
On the 6th floor of KITTE in Tokyo Station is a rooftop garden called KITTE Garden.
Although it is mainly famous as a night view spot, it is actually known as a spot for taking pictures of the Shinkansen bullet train.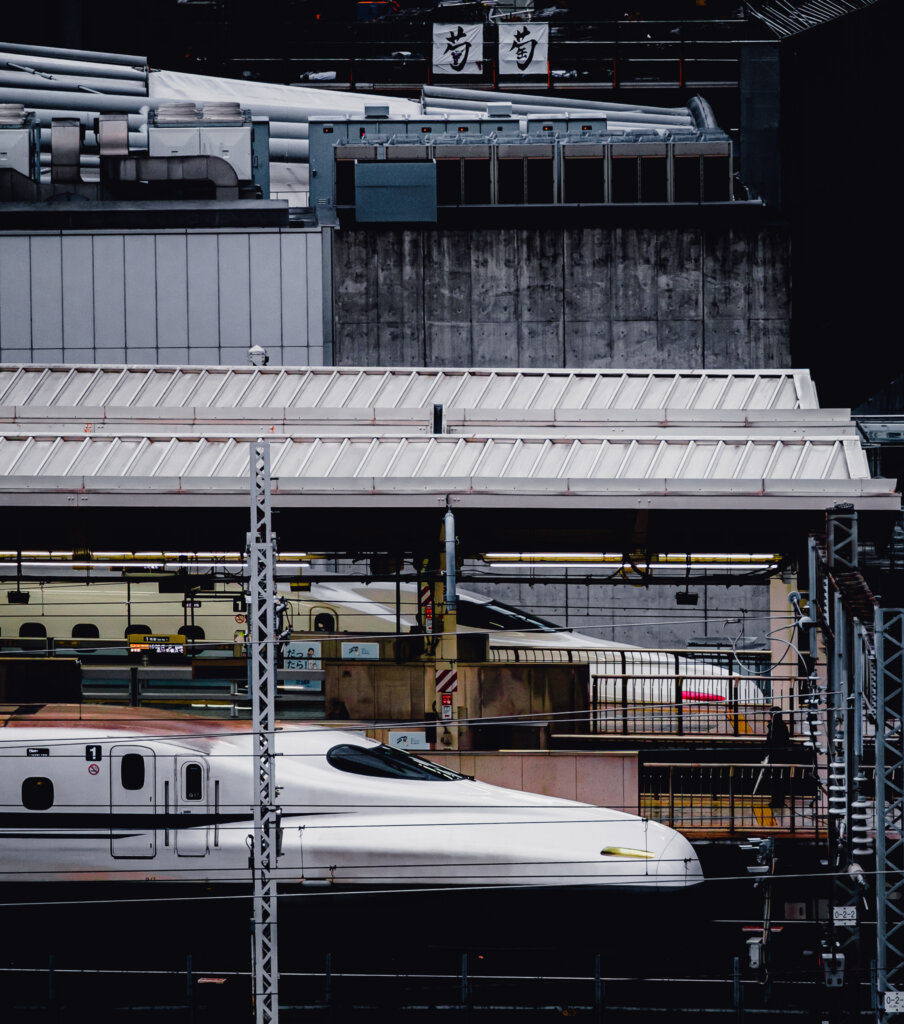 KITTE Garden does not charge an admission fee and is open from morning until late at night, making it easy to enter at any time, unless the weather is bad.
Although there are some rules, such as the prohibition of tripods and the strict prohibition of cameras sticking out of the fence, it is a relatively easy spot to take pictures.
KIRIKO TERRACE
On the rooftop of Tokyu Plaza Ginza, there is a terrace with a stylish atmosphere called KIRIKO TERRACE.
The Shinkansen can also be viewed from there.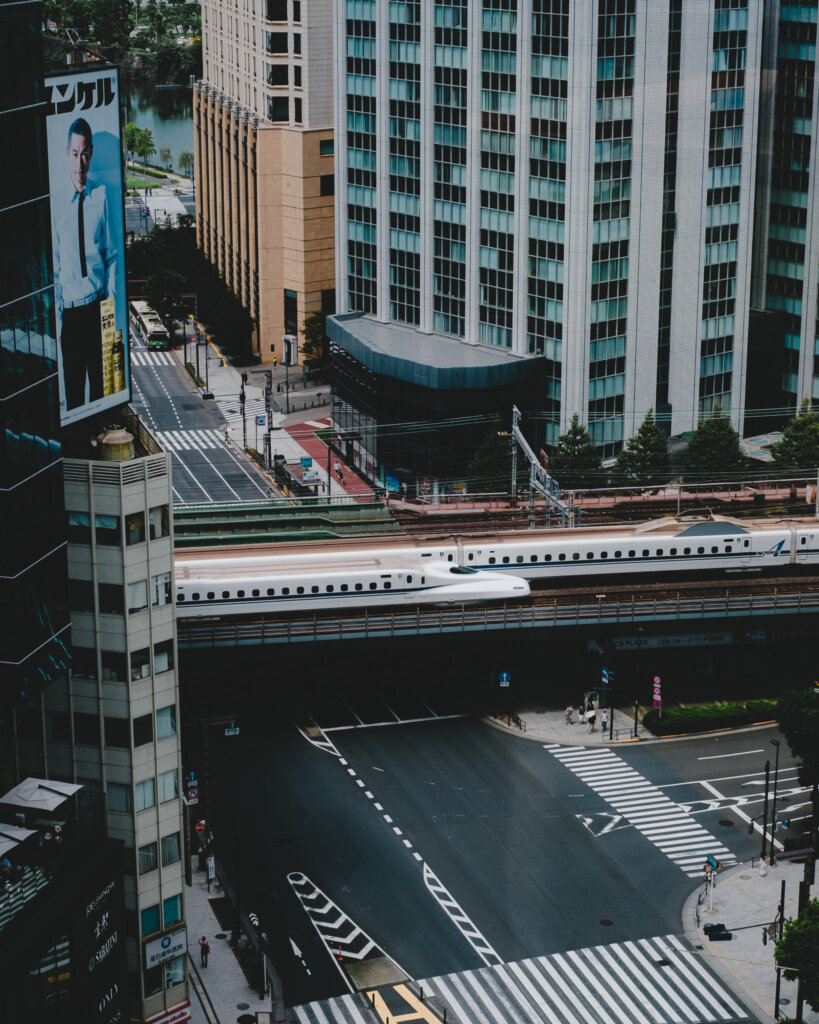 This spot is also free of charge, but at night it is swarming with couples, so if you want to take your time and shoot alone, finish shooting by noon and leave quickly.
Shinbashi
There are not many terraces or rooftop spots that can be easily accessed from Shimbashi, but there are many spots where you can see the Shinkansen from the street.
They run above the JR exit, so it is easy to find them without losing sight of where the Shinkansen is going.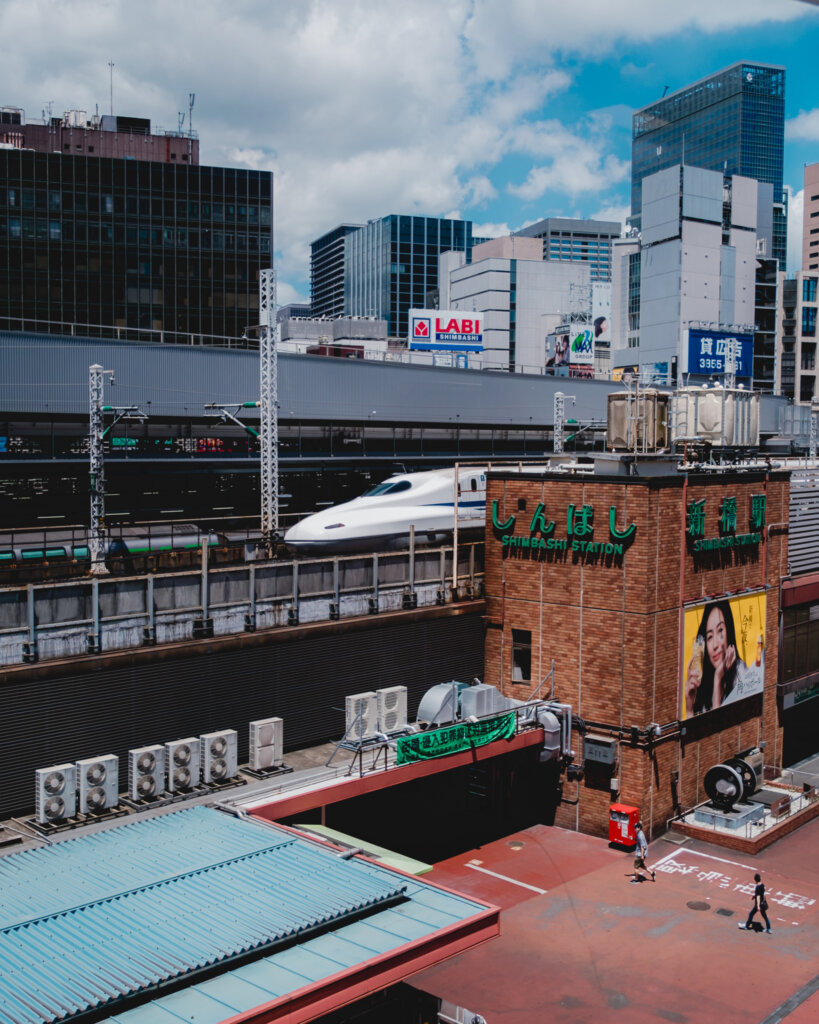 In Shinbashi, it is a good idea to take your time walking around and looking for compositions that you don't see very often.
The last six locations are continued on the next page.