Hello, my name is Nocchi.
Asakusa is a must-visit destination when visiting Tokyo. Asakusa is a place that attracts many tourists because of its old streets where you can feel Japanese culture and its proximity to the Tokyo Sky Tree, which is becoming a new symbol of Tokyo.
There are many places in the Asakusa and Oshiage area that are good places to practice your photography skills. In this article, we will introduce some of the places around Asakusa and Oshiage that we have actually visited and photographed.
23 photo spots around Asakusa
Most of the spots I will be introducing are for Sensoji Temple and Sky Tree, but there are a great many other spots to take pictures.
I will introduce the spots along with my impressions of actually going there and taking pictures.
Kaminarimon intersection
This huge Kaminarimon intersection appears as you arrive at Asakusa Station and head toward Sensoji Temple.
From here, you can take pictures of the Kaminarimon from the front and also of the Sky Tree. Since many people come and go at this intersection, it is a spot where you can take pictures that look completely different depending on the day.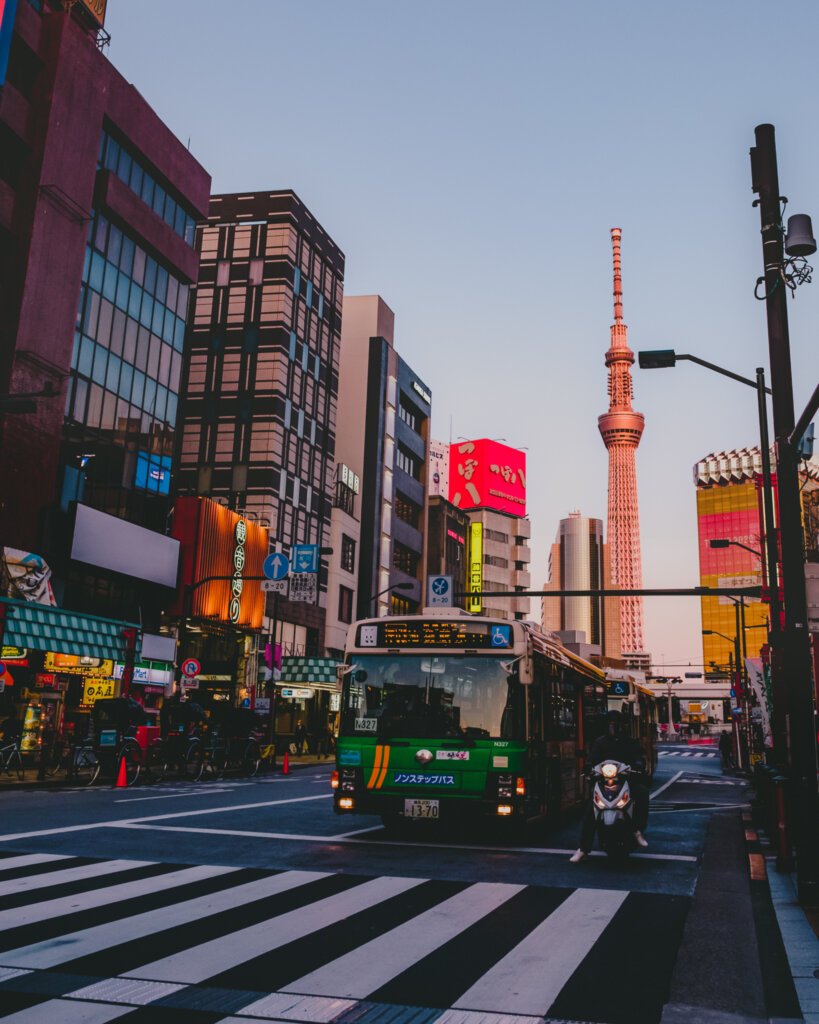 Kaminarimon
When most people think of Senso-ji Temple, they probably imagine this Kaminarimon (Thunder Gate). When I first came to Sensoji Temple, I was surprised at its unexpected size.
You can take a picture from the front or add the Kaminarimon as an accent. Let's try to take pictures with some ingenuity.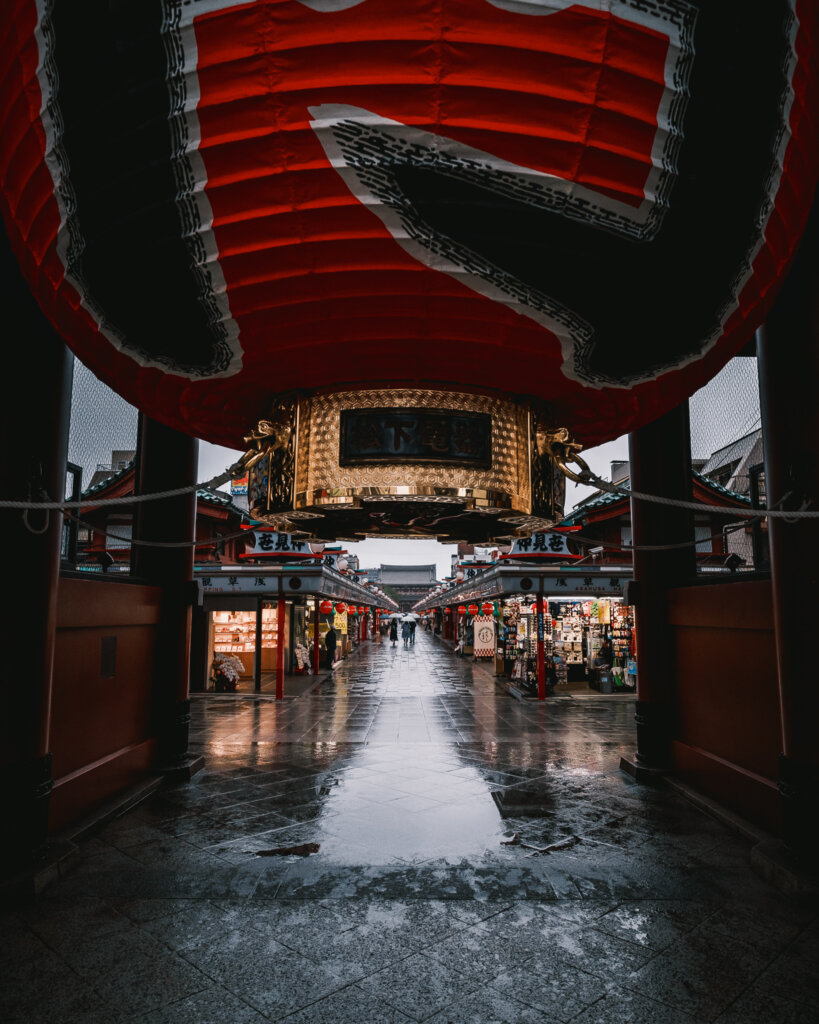 Nakamise Shopping Street
Passing through the Kaminarimon gate, you will come to the Nakamise shopping street. There are many souvenir shops and fashionable restaurants, and it is always crowded.
Aim for a time when there are no people around, such as early in the morning or when it is raining, or aim for a photo that tells a story by daring to include people.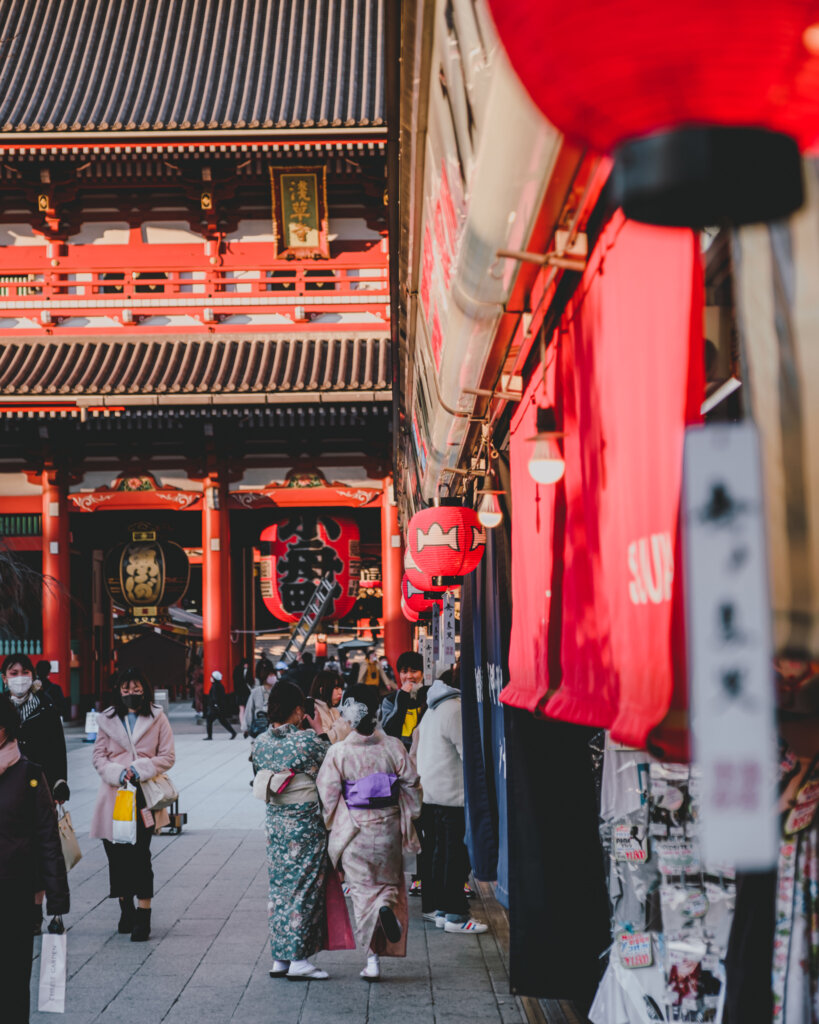 Hozomon Gate
Walking further down the Nakamise shopping street, you will see the Hozomon Gate. It is beautiful enough on its own, but if you combine it with the five-story pagoda in a single composition, you will get a glittering picture.
At night, it is an easy spot to take pictures because there are fewer people around.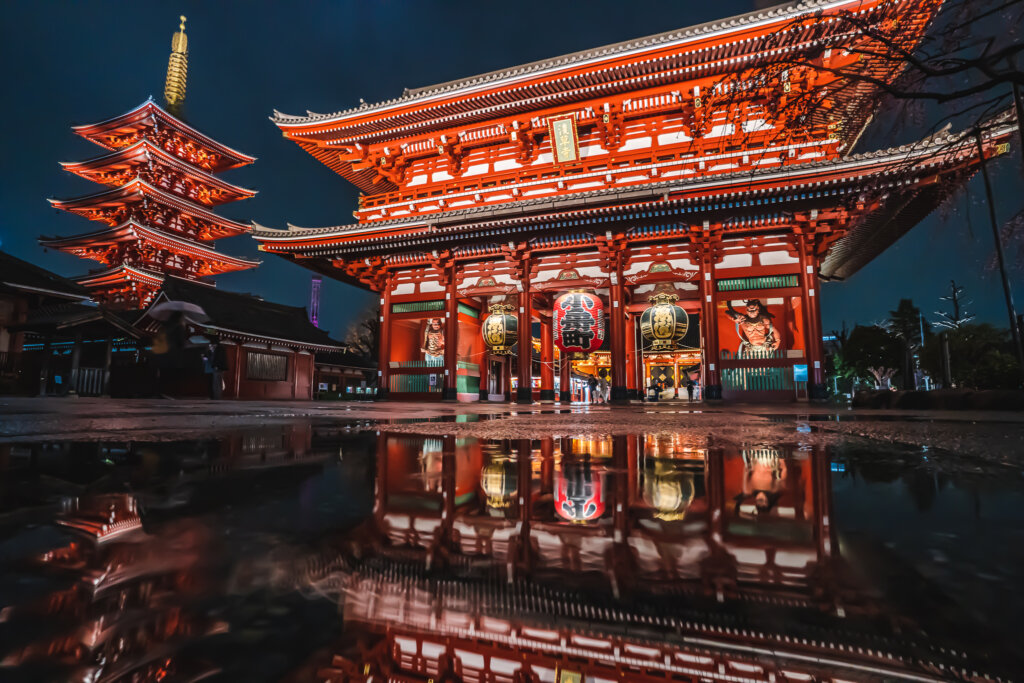 five-storied pagoda
Speaking of Sensoji Temple, be sure to keep the five-story pagoda in mind.
If you take a picture of the five-story pagoda by itself, it will give a flat impression, so it is interesting to take a picture of it with the Hozomon Gate or with the reflection of a puddle of water.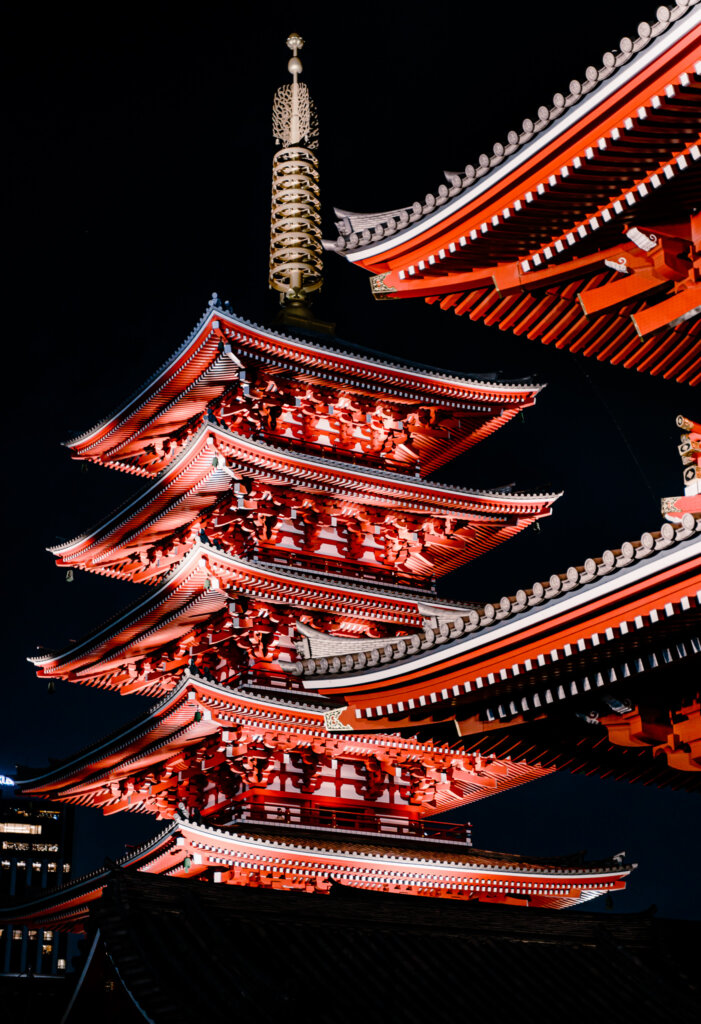 Continued on next page.